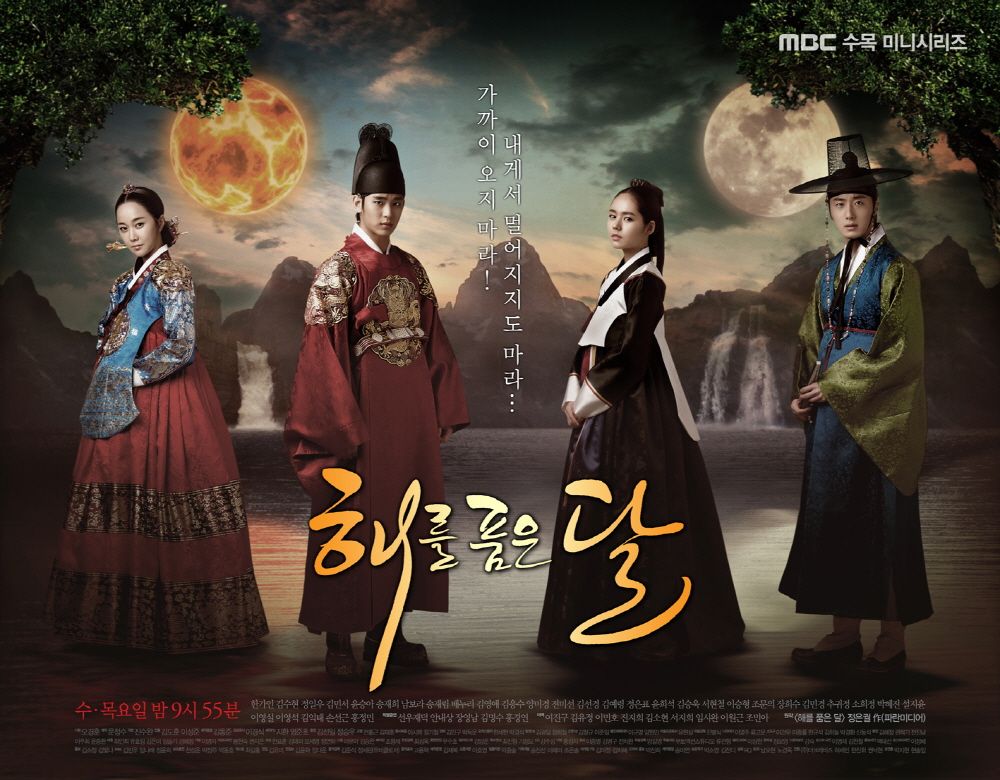 The official posters for The Moon that Embraces the Sun have been released, and my initial impression is a big fat meh. The poster on top is boring, the standard have everyone stand in a row and do their own pose presentation. Plus the colors really remind me of The Princess's Man and the background image of the moon and the sun look fake rather than cool. Not sure why Jung Il Woo appears to have ginormous feet (or maybe he always did and I never bothered to look down there), but his expression is exceedingly odd. Neither happy nor sad, but rather like he has gas. I like Kim Soo Hyun's expression and posture, but hot diggity why does he still look like a kid playing dress up! I'm so worried now….. Better start praying to the drama gods, because I want so badly for this drama to be awesome.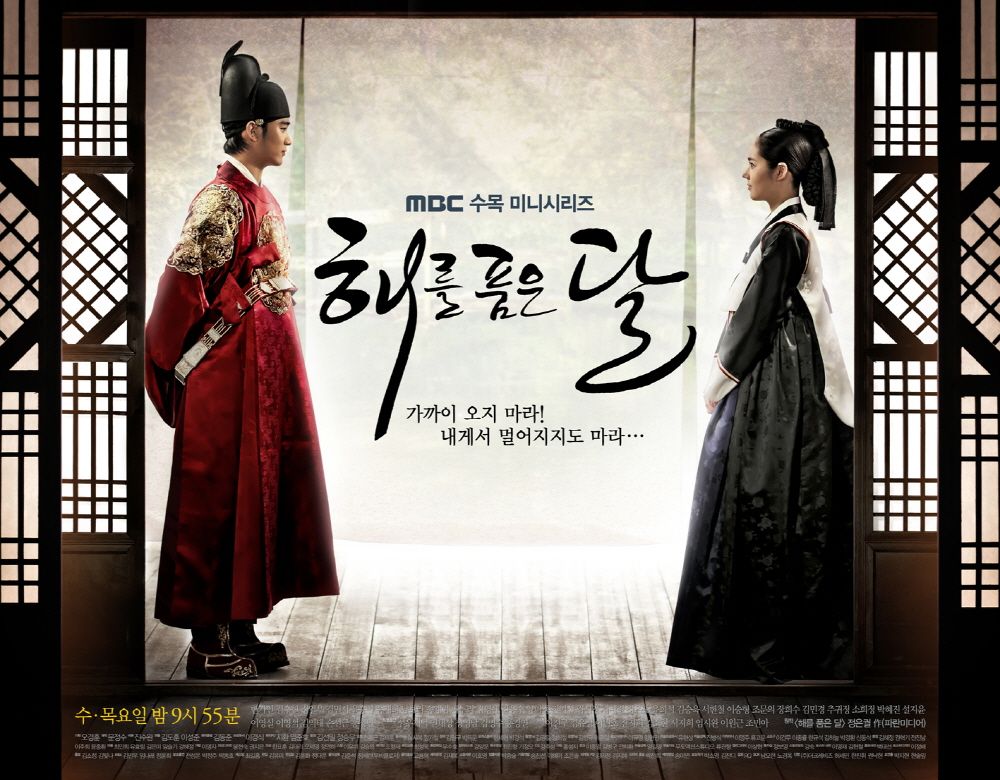 I like this poster the best, but for the fact that even in print Han Ga In and Kim Soo Hyun appear to have no chemistry. She looks like his older sister. This poster evocatively captures the distance between their characters, but the expressions on their faces show familiarity and affection. I don't dislike Han Ga In, but I find myself playing a game of "substituting the actress" when I look at this poster. In my mind, the ladies I picked (Moon Geun Young, Jung So Min, or Park Bo Young) look so much better up there opposite Kim Soo Hyun.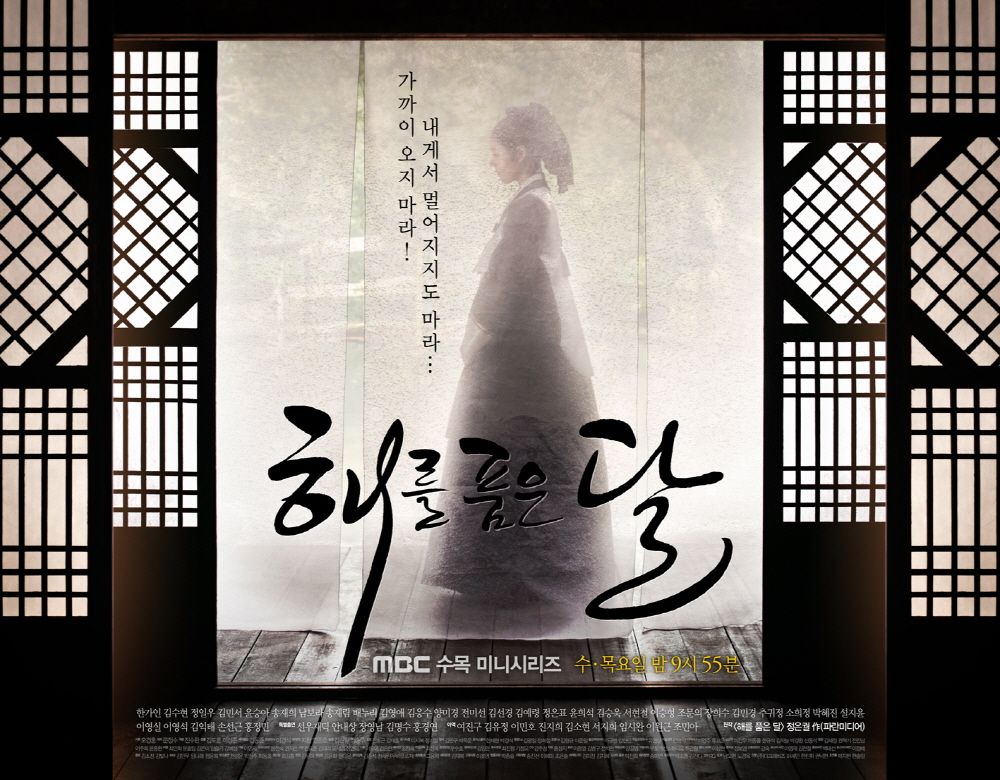 This poster does nothing for me. The moody effect of putting Han Ga In behind the paper screen is cool, but placing it in the exact same shot as the above poster just takes away the visual uniqueness of this shot. There are slight differences, but I would have preferred this image to have a different backdrop.