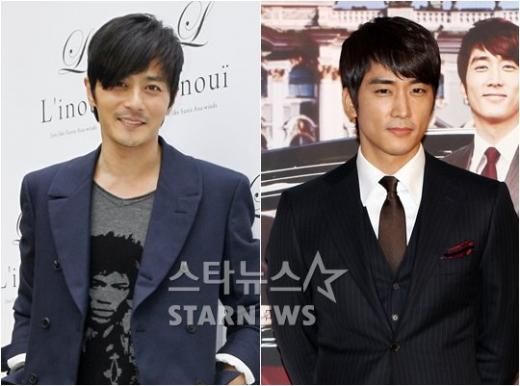 That is the ratings question come this May. SBS has confirmed that its recently started filming Kim Eun Sook-penned super hot ahjusshis drama A Gentleman's Dignity will be trying to recapture the success of Kim Eun Sook's last drama Secret Garden by getting a weekend airing time slot. The PD will be Kim Eun Sook's long time collaborator who worked on all her previous dramas. I approve, the directing was always lovely and fluid in all of Kim Eun Sook's dramas.
With this being Jang Dong Gun's return to television in 12 years, I already predict AGD to be a solid ratings win no matter what. Which doesn't bode well for my Song Seung Heon, whose upcoming time traveling doctor drama Timeslip Dr. Jin has gotten MBC's weekend time slot to start airing in early June. Considering Timeslip doesn't even have a leading lady yet and now has some scriptwriter behind-the-scenes drama, I'm worried it'll get creamed by AGD.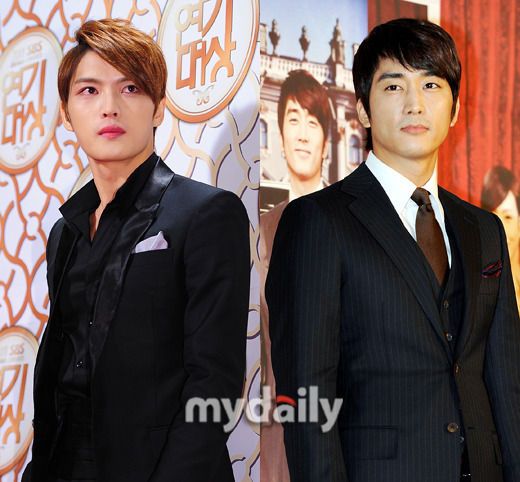 Apparently the scriptwriter for Timeslip is currently in a contract dispute with his agency, who is trying to prevent him from participating in this drama. Seriously? The agency Apple Tree Pictures is saying that it needs the scriptwriter on another drama its producing and will take legal action if he proceeds to write Timeslip. This is a stunning reversal from last week, when Timeslip made headlines for alleging that upcoming Lee Min Ho time travel doctor drama Faith plagerized its concept. I have no clue if this latest twist will push back Timeslip so that it doesn't go head-to-head with AGD. For now, Timeslip still has the prettiest mano-a-mano leading men combo in Song Seung Heon and Jaejoong.