After five Tong Hua novels in a row, I've confirmed that I'm not her fangirl. I happen to be a fan of some of her novels and that's about it. If I were her fangirl then I wouldn't have to heart to do this. But it simply must be said – Tong Hua's modern novel Secrets Hidden in Time is complete and utter crap. With three leads that I loathe to varying degrees (only male lead Lu Li Cheng is worthy of any positive impression from the reader), prose that is shockingly juvenile and discordant, and a story that made me barf up some of my lunch, this novel is best described as "I read it so you don't have to."
I still want to watch the drama adaptation with Wallace Chung, Janine Chang, Jia Nai Liang, and Han Xi Ting, because the cast is ridiculously gorgeous and if the ending is changed, then perhaps I can endure this painful exercise in "first love". When I was reading this novel, I was shocked at how bad it was, even more stunned that Tong Hua wrote it, and in the end I would have flung it across the room in disgust but for the fact that I was reading it on my iPad. If you're curious what kind of story gets my druthers up this much, read on and find out. But before I get started, I just have to point out how apropos that the acronym for the English title of this book is SHIT. Seriously, I did not make that up. I'll call it Secrets instead.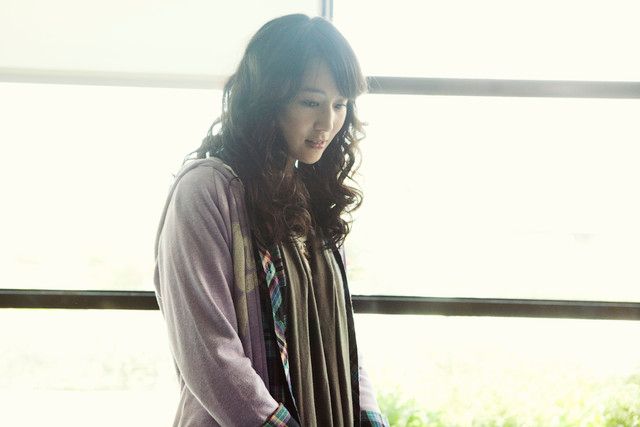 Secrets is back to being written in the first person narrative, with the heroine Su Man (her English name is Freya, but she later pretends to be a girl named Amanda – played by Janine Chang) dropping us immediately into her life as a thirty-year old independent and successful white collar worker in the financial industry in Beijing. Society considers her on-the-shelf, though she's not striving to recapture her youth but is instead relatively happy with her life which consists of her parents, her work, and her best friend Ma La Tang (the nickname means spicy soup, but her real name is Xu Ling Shuang – played by Han Xi Ting). The only thing Su Man has ever wanted in her entire life was a boy she crushed on back in high school and college, Song Yi (played by Jia Nai Liang). We're subjected to paragraphs upon paragraphs about how he dazzled her innocent self with his splendor and charm, so much so she has never let the dream of him go. I was already headdesking by this point, but let's continue.
In chapter 1, Su Man gets set up on yet another blind date by her parents. She reluctantly goes, but dressed like a crazy skanky ho just to be contrary and get that date ended fast. To her shock, her blind date turns out to be none other than Song Yi, who is back in Beijing after getting an MBA and working for a few years on Wall Street. Of course the date is a dud, but Su Man decides that fate has given her another chance by letting her meet the man of her dreams again. She decides to be brave this time and go get him. Apparently in Su Man's wacky brain, that means quitting her job and faking her resume to get accepted to the same company Song Yi works for, solely to get close to him. At the same time, Su Man anonymously reconnects with Song Yi online at their college alum website forum and strike up a casual friendship. While Song Yi doesn't know he's been chatting online with the new girl Amanda working at his company, he also doesn't know said girl knows everything about his life and is using it to get closer to him. Can we say…..stalker?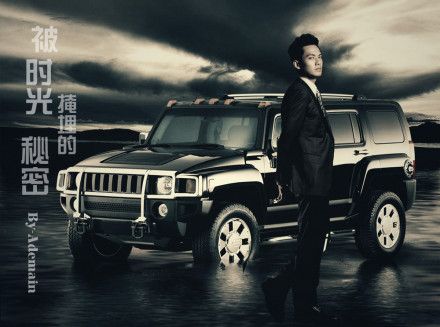 On the other hand, we have the only decent character in this novel in the form of Lu Li Cheng (played by Wallace Chung), Song Yi's rival and Su Man's new boss at the company. Whereas Song Yi is outwardly kind and considerate towards everyone, Lu Li Cheng is instead cold and distant. Lu Li Cheng is the only one at that company who knows Su Man is not the so-called Amanda but is instead Freya, and has lied on her resume to get into the company. He agrees to keep quiet about it after she pleads with him, knowing that she's doing all this to land Song Yi. But he's not stupid, and the reason he lets this go is because Su Man is smart and good at her job, despite all the faking of the resume to get hired. The first half of the novel was all work place stuff where Su Man changes departments from Lu Li Cheng to working directly under Song Yi, and the two of them getting closer every evening when they chat online.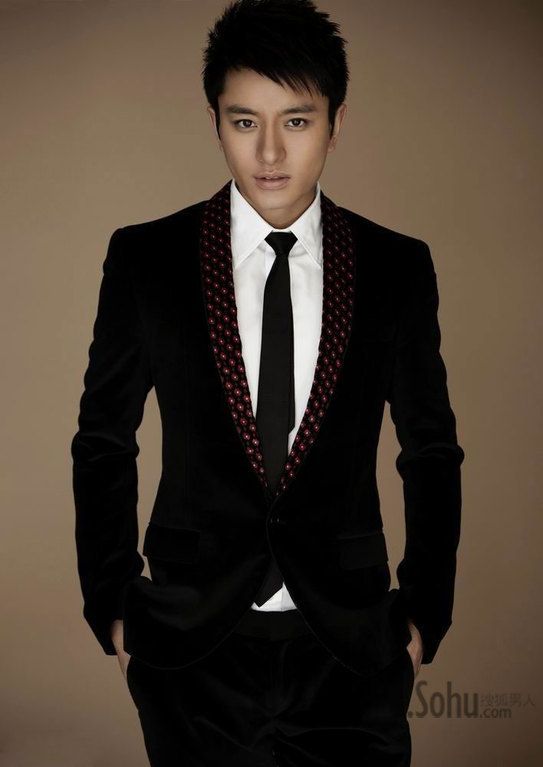 The story takes a drastic step forward when Su Man needs to go on a business trip to NYC. Before she leaves, she reveals to Song Yi that she is his anonymous chatroom partner online, only to discover Song Yi already knew. They two of them sorta have an understanding with Song Yi expressing interest in Su Man, so she happily goes off to NYC thinking she's finally landed her man. This is further confirmed when Song Yi flies to NYC to spend New Year's Eve with Su Man before leaving the next day. Clearly the man is courting her, despite the two of them not directly discussing the nature of their growing relationship.
During all this, Su Man's best friend Ma La Tang knows that Su Man is angling for the man she's had a crush on for years, but she doesn't know its Song Yi. While Su Man is in NYC, Ma La Tang reveals that she went on a matchmaking date that actually turned out well and she gets along with the guy. But before that could turn serious, Ma La Tang also meets the man of her dreams that she's been mooning over for the past 5 years. Ma La Tang then promptly ditches her matchmaking date and immediately starts dating her dream man.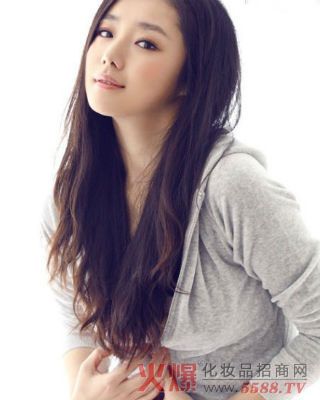 When Su Man returns to Beijing, she gets the shock of her life when she discovers that her little happy Song Yi dream has turned upside down. She goes to meet Ma La Tang's dream boat only to discover its none other than Song Yi, who is now dating Ma La Tang. What tha what? Yup, can we say bastard? Su Man almost loses it right there but Lu Li Cheng is around and steps in with a smooth lie that he's dating Su Man and the reason Su Man is all weepy is because of two of them just fought. Good one, my boy. As if the knot couldn't get more complicated, turns out the Lu Li Cheng is Ma La Tang's matchmaking date. With Ma La Tang kept in the dark, she happily dates Song Yi and constantly wants to do double dates with Su Man and Lu Li Cheng. Song Yi can't give Su Man any reason for his sudden change of heart other than "I'm really sorry." With that, Su Man has to pretend she's dating Lu Li Cheng in front of Ma La Tang to keep up pretenses.
Su Man realizes that her friendship with Ma La Tang is more important than the bastard so she keeps quiet about what happened between her and Song Yi. Turns out Ma La Tang suffered from kidney failure a few years ago and she was in NYC for a kidney transplant. At that time, she was almost completely blind because of it, and she had a conversation with a man at the hospital whose voice she never forget. He encouraged her to hang in there and she developed a crush on this man whose face she never saw. So when she randomly ran into Song Yi outside Su Man's apartment building while Su Man was still in NYC, she heard his voice and knew he was the man she was searching for, and she went after him. Thus Su Man decides to let those two people be since Song Yi clearly chose Ma La Tang over her.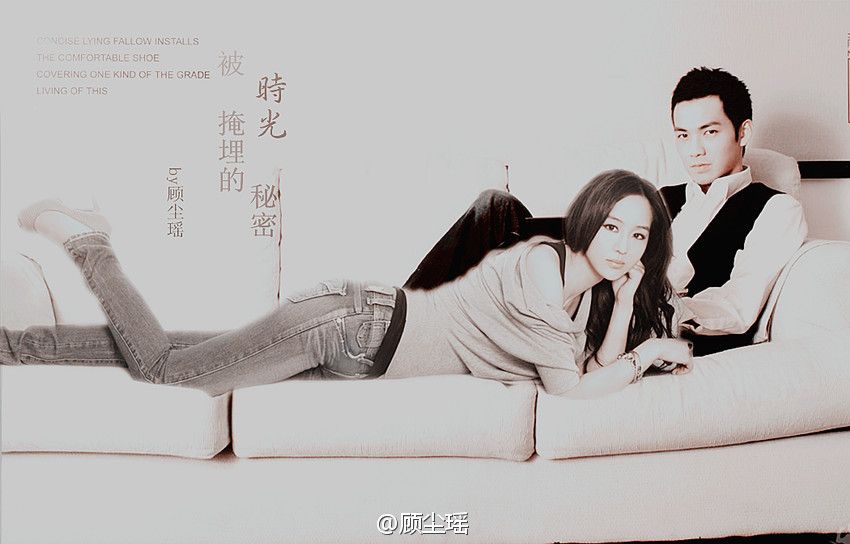 While Su Man is all mopey, Lu Li Cheng is by her side, though he never reveals that he likes her. Tragedy strikes some more for Su Man as her parents get in a car accident while vacationing in Vietnam. Her mom dies and her dad is seriously injured. What's worse is discovering after the accident that her dad's cancer has returned, so Su Man goes from mourning one parent to preparing for the death of her remaining parent. Her friends Lu Li Cheng, Song Yi, and Ma La Tang all step up to support her. It is during this time that Su Man discovers the GREAT BIG SECRET of this novel. Are you ready for it? Turns out Song Yi did not dump Su Man for Ma La Tang because he was rabidly in love with the latter. On the contrary, he was merely feeling guilty. Let me explain.
Ma La Tang happens to be the daughter of a powerful Chinese politician, but she hates her dad and rebels by never revealing her true identity or rely on her dad's connections. The reason is that she had an older sister Xu Qiu, who seemingly was the perfect daughter on the outside, but secretly mentally and emotionally tormented Ma La Tang all during their childhood. Said sister finally went abroad to study and work, and Ma La Tang finally gained a reprieve. Su Man became Ma La Tang's best and only friend, like the sister she wished she had. Xu Qiu is dead by the time this story starts, so is anyone here surprised if I said that Xu Qiu was Song Yi's girlfriend when they both lived in NYC. Yup, Song Yi dated the older sister, and now he's dating the younger sister. What a rock star kinda guy.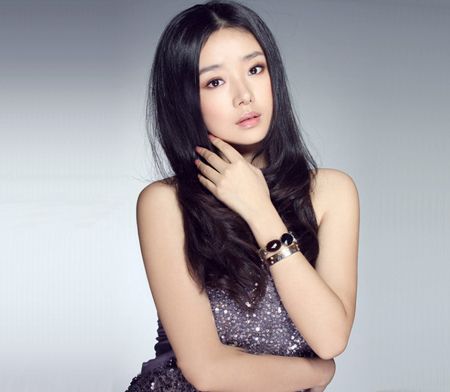 So the story goes that Song Yi and Xu Qiu had a passionate and quite volatile relationship. They were always fighting, which turned out to be Xu Qiu cheating on Song Yi and then feeling guilty about it afterwards. So the couple decides to visit Yellowstone for a vacation to try and salvage their relationship. Of course they fought like cats and dogs, and during one particular nasty night, Song Yi is driving and he gets distracted and they get into a car accident. He's fine, but Xu Qiu is in a coma. Before the family pulls the plug, they secretly fly younger sister Ma La Tang over so that she can get a kidney transplant from her dying older sister, who let's not forget she hates. Ma La Tang unknowingly gets her sister's kidney, Xu Qiu goes into the great afterlife, and Song Yi feels like a turdy guilty boyfriend.
Back to the present day, when Ma La Tang runs into Song Yi outside Su Man's apartment building and recognizes his voice, he's also recognized her as the younger sister of Xu Qiu. So when she wants to date him, he immediately agrees because he thinks he's somehow atoning for his sins against Xu Qiu, and perhaps also because Ma La Tang's got Xu Qiu's kidney inside her. I have no clue, because I freaking HATE Song Yi. Of course Su Man finds all this out and confronts Song Yi. She's more pissed that he's using Ma La Tang to make himself feel better. Ma La Tang finally discovers the truth (about the kidney donation and Song Yi being Xu Qiu's boyfriend before she died) and with it, her body starts to reject her sister-donated kidney and she gets hospitalized again.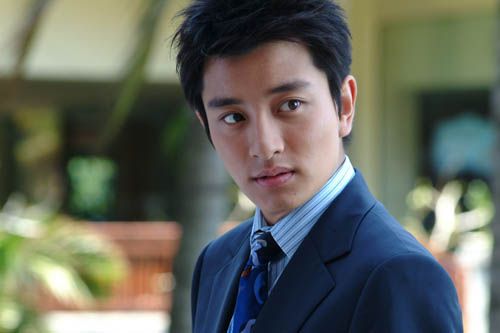 Ma La Tang's dad goes to see Su Man and shows her Xu Qiu's diaries which detailed how she tormented Ma La Tang all during their childhood. Her dad is remorseful that he never knew his eldest daughter was demon spawn and a sociopath, and asks Su Man to please help save his remaining daughter Ma La Tang. Su Man reveals the contents of the diary to Ma La Tang, who realized that Xu Qiu was bitter that her dad remarried Ma La Tang's mom after the death of Xu Qiu's mom and thereby took out all her frustrations on Ma La Tang. She finally lets go of her anger towards Xu Qiu and her body stops rejecting the transplanted kidney. After all this, Su Man's dad finally succumbs to cancer, leaving her all alone.
Su Man decides to leave Beijing and go teach in the countryside for a few years, wanting to get away from it all. Song Yi goes abroad to England, and Lu Li Cheng and Ma La Tang remain in Beijing living their own lives. the story ends like that……except Tong Hua decided to write an epilogue to this tale that had me seriously contemplating murder. In the epilogue, written from Lu Li Cheng's perspective, we finally see how much he likes Su Man and has done for her behind the scenes. In the ensuing two years, she's refused contact with anyone other than Ma La Tang, who finally caves and tells Lu Li Cheng where Su Man is teaching. He goes there wanting to finally reveal the secret in his heart to her, that he really likes her. When he arrives, he sees Su Man with that douchebag Song Yi walking hand-in-hand in the countryside.
Turns out that Song Yi came back from England some time ago, probably after he unburdened his soul or some shit like that, and managed to find Su Man. They finally got together as a couple, and had gotten engaged by the time Lu Li Cheng arrives on the scene. I would say once again too late, but based on this story, the man was too late the moment he had the misfortune of meeting Su Man. He has no choice but to act the part of a friend again and congratulate the happy couple on weathering all odds and being together in the end. The final sentence has Lu Li Cheng putting away his feelings for Su Man as a secret to be forever hidden in time. The end.
I still can't wrap my mind around how this novel was written by Tong Hua. And it wasn't her earliest book or some rough draft she dug out and beefed up. She wrote it after Bu Bu Jing Xin, Da Mo Yao, and Yun Zhong Ge. The quality of her writing here was like an elementary school kid compared to her previous works. It was repetitive, shockingly trite, and really boring. I never once got the desire to keep reading, but I continued only so I could finish it and see how crazy she was taking this story. Putting aside the immature prose, the story itself is also juvenile and unbelievable.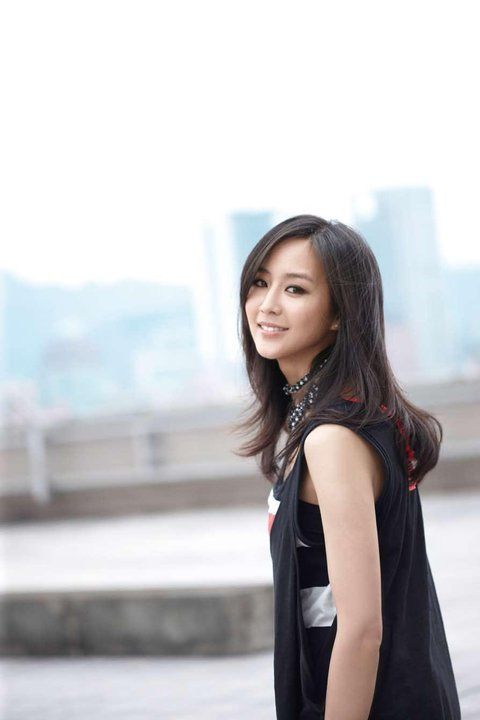 So much of heroine Su Man's personality and thought processes remain impossible to fathom as realistic emotions of a functional adult woman, from her unrequited and undying crush on Song Yi all the way to finally getting together with him in the end. Can't she see that he's a loser and a douchebag, a guy who is emotionally weak and guilt-ridden? If Tong Hua wants to say that Su Man has to right to choose the man she loves (Song Yi) over the man who loves her and is more worthy of her (Lu Li Cheng), then she succeeded in hammering home this distasteful point. What's worse is that the epilogue glosses over how Su Man and Song Yi reconciled, so all we're being told is to throw confetti for this supposedly fated couple.
I don't like this book not because my guy Lu Li Cheng doesn't get the girl (though all signs point to a different ending in the drama), but because it reads so patently manufactured. All those stuff about kidney failure, donated kidneys, siblings who hate each other, guy dating both sisters – that's the makjang stuff I thought I would never see in a Tong Hua novel. Where is honesty in this story?
I never once believed in Su Man's overwhelming love for Song Yi, which drove her to fake a resume to go work at the same company. Already she's lost major brownie points for me in being duplicitous and calculating in pursuing her dreams of being with him. Tong Hua writes it like its supposed to be "romantic" and instead comes off as creepy and pathetic. At thirty, and being smart and successful and pretty, Su Man needs to have a life instead of wallowing in girlish dreams of the past. She constantly overlooks everything Lu Li Cheng does for her and just pins all her attention on a guy that is so spineless he might as well be a jellyfish.
I'm not saying Su Man needs to pick Lu Li Cheng because he's awesome and loves her and is always there for her (which he is all of the above). But at least have Su Man NOT pick Song Yi, and go along with her life until the right guy comes along. Su Man left Beijing at the end of the novel because the city carried so much pain for her – the death of both of parents happened when she lived there, the whole thing with Ma La Tang and Song Yi, and the general exhaustion with the rat race and wanting a quieter life to heal. If she wanted to emotionally recover and move on, then picking Song Yi makes no emotional sense. He's everything she ought to be leaving behind. My takeaway is that Tong Hua forces an ending that leaves a bitter taste in my mouth. Maybe Su Man is being true to herself, but then that makes Su Man a heroine I pretty much roll my eyes at. She needs to get a life AND grow a backbone.
Despite unleashing my ire on this novel, I am strangely totally excited about the drama adaptation. I especially love the pairing of Wallace Chung and Janine Chang, plus I think that not reading the story from Su Man's inane perspective will make it more palatable. In general makjang stuff works better onscreen anyway, with all the crying and disbelief and hidden longing. Paired that with the rumors that the story will be different than the novel (even Tong Hua said so, saying that the drama will be using the novel just as a basis but building upon that in its own way), I'm game to check out the drama and see if this story works for me in a different medium and with some tweaks. For now, avoid the novel like the plague. And I suggest Tong Hua stay away from the modern era and stick with her bread and butter – the historical epic love stories.