Cannes is always a truly international film festival and this year the upcoming Taiwanese period movie Ripples of Desire (Chinese title Hua Yang) premiered its trailer there while two of its four leads showed up to promote the movie. It's too bad Ivy Chen and Jerry Yan are busy elsewhere because I would have loved to see the entire cast present. Alas, it was only Joe Cheng and Michelle Chen who hit up the Southern coast of France (though Joseph Chang was also at Cannes promoting his Taiwanese movie Boyfriend Girlfriend). This isn't Joe and Michelle's first collaboration, and they previously worked together on Channel X and showed palpable chemistry playing a couple. The trailer below looks pretty enough but lacks the oomph I was looking for. I'm not the biggest fan of Michelle (I think she's vastly overrated), but I'm more interested in watching RoD for Ivy, who steals the trailer IMO.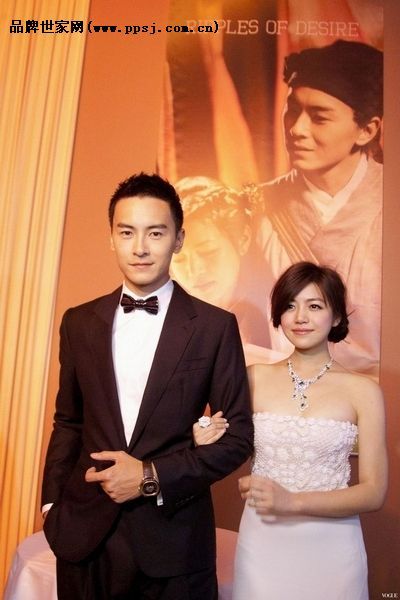 The trailer for Ripples of Desire interests me but doesn't captivate the imagination. I think it should be cut to explain more of what's happening storywise rather than a series of scenes with no exposition. The opening song is sung in Taiwanese, so now I'm wondering if the dialogue will be a combination of Mandarin and Taiwanese. Joe looks so wooden it's not even funny, but Ivy is bringing it. Michelle and Jerry are harder to pin down, but I'll go with looks promising.
Trailer for Ripples of Desire:
Joe and Michelle shot a Piaget CF while in Cannes, and below are the gorgeous ads.