Wahhhh, supreme daebak! Episode 5 of Miss Rose easily jumped over a point in ratings and broke 4 to land on 4.35 for the night. This puts MR on track with Office Girls, and with the drama being much more romance focused and less office politics than OG, I think the Taiwan audience is fully onboard this train and can push the ratings even higher in the coming weeks. Some folks have noticed, and even the TW-media is twittering about it, that in real life Roy Qiu and Megan Lai are pretty cool with each other and have no chemistry. I have to agree, and I thought so from the very get go when I saw the first press conference stills from MR. But you know what? Who cares since onscreen Cheng Kuan and Si Yi have mad, rad, mondo chemistry with each other. Though this does cut down on the cute behind-the-scenes pictures and cast antics, which punctuated OG with Roy and Patrick Li being insane hams during lulls in shooting and Roy and Alice Ke getting along so well despite being so different in personality.
Alice and Roy complemented each other in real life, her easygoing laid back ways meshing with his more intense and fun loving nature. Not sure what the issue is with Megan and Roy, but the two of them met the media this morning to celebrate MR hitting a new ratings high and both went out of their way to goof around together and dispel the rumors they didn't get along. Megan said she had very "indescribable" chemistry working with Roy, and he complimented her as direct nature as requiring time to figure out and he's happy doing it. Hahaha, you two are totally not helping convince me, but really it doesn't matter since everything is firing on all cylinders onscreen. Congrats to MR, and let the good times keep rolling. I wish the cast of MR would start promising to do ridiculous things should the ratings break 5, because I want to see Roy do something as adorable as drive a go cart in a dinosaur costume, which is what he did when OG ratings broke 5.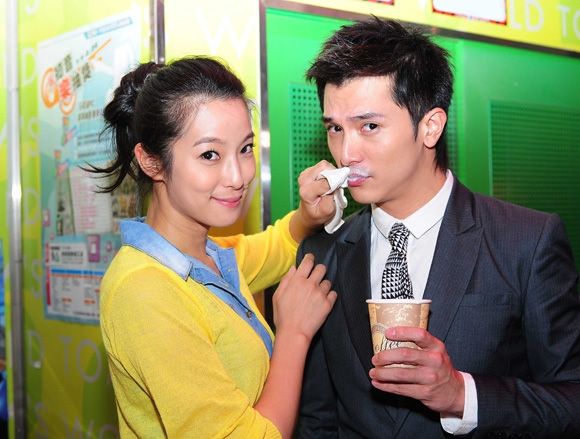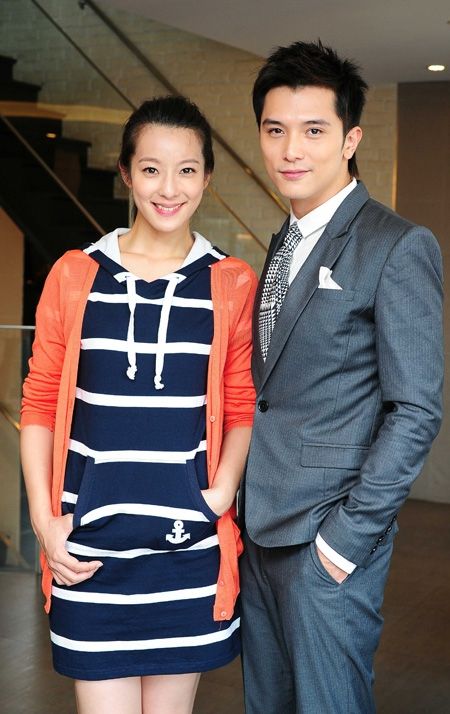 Roy's not making the "loser" gesture below, since Mandarin sign doesn't equate that with the letter L. I think he's just trying (and adorably failing) to be cool.
Looks like Si Yi's ex-boyfriend Tang Yi Jun is finally making his entrance in this drama, with second male lead Chao Chun Ya's picture being posted on weibo yesterday by the PD. I can only imagine the sparks that will fly once Cheng Kuan has to deal with keeping Vivian from flipping out and potentially having a rival for Si Yi's affections. Bring on the love square! Btw, I totally think Si Yi's broken watch was a gift from Yi Jun, but we'll have to wait to find out.