Calm down, calm down, stop hyperventilating. Okay, who am I kidding – everyone commence hyperventilating! One of the major Chinese networks Jiang Su STV has confirmed that Taiwanese boyband extraordinaire F4 is in fact reuniting and performing for its 2013 Lunar New Year extravaganza program welcoming the year of the Snake in the Chinese zodiac. Despite all attempts to sign F4 to the 2012 Lunar New Year celebration for the high-profile year of the Dragon, the schedules for the four busy guys just didn't work out. After a year of repeated cajoling and pleading and probably throwing obscene amounts of money at Jerry Yan, Vic Zhou, Ken Zhu, and Vanness Wu, the network has successfully reunited F4 five years after the boy band took a pretty infinite hiatus. This totally trumps the coup pulled by CNTV reuniting 90s boy band The Little Tigers (Nicky Wu, Alec Su, and Julian Chen) for the 2011 year of the Tiger program, because trying to rope together four guy's divergent schedules is an exponentially harder feat than getting three old band mates together.
The guys will be performing the pre-recorded program on January 30th and it will air on Lunar New Year Eve on February 9th on Jiang Su STV. The network head released to the media four signed and sealed contracts, signed back in mid-December, where Jerry, Vic, Ken, and Vanness all agreed to perform together. Apparently the four of them are together now rehearsing for the performance and there is no word yet on what song(s) will be performed or how it will all come together. I am seriously freaking out here with the excitement! Jerry has aged a bit and Ken has bloated up some, but dang it Vic and Vanness have never looked better or hotter. Plus I can't get over the cuteness and nostalgia factor of watching them sing on stage, since other than Vanness the other three no longer pursue singing careers and have stuck with acting only. I wonder if they are going to bust out the matching boy band sparkly attire, or do really cheesy dance moves. I want this performance to be as far out as possible in terms of energy and enthusiasm even if it veers into the campy.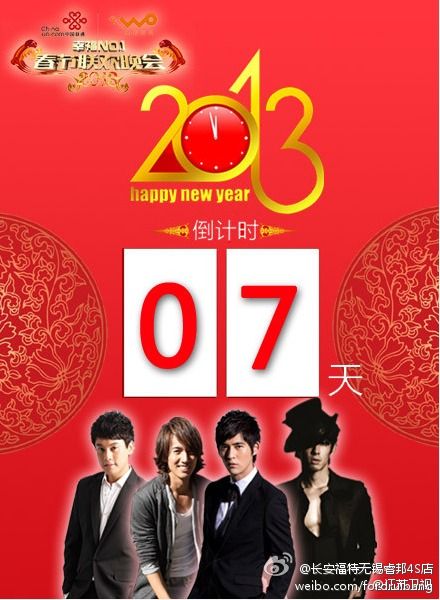 Woo hoo! 7 days until they record the performance. I'm going to totally be stalking baidu for updates from fans lucky enough to attend the recording.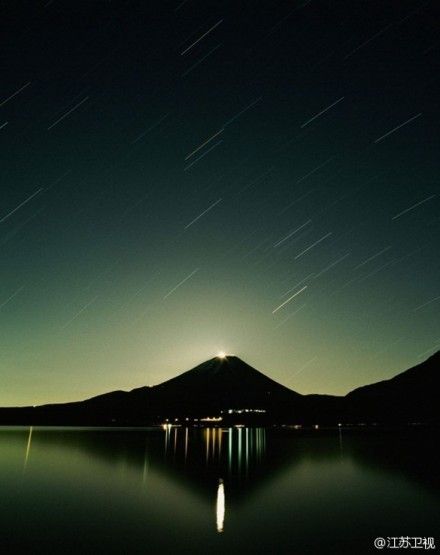 Jiang Su STV released this pretty picture with the tagline – "Let's all come watch the beautiful Meteor Rain on Lunar New Year." Count me in!
This is what we can all look forward to. Except Vanness will be wearing a shirt, mark my words. And his pants will be higher, because there ain't any way his pants will ever be lower than it is up there. I can imagine the Chinese censor freakout if it was old Vanness performing next week, heh. Oh god, I still have a hard time absorbing that Vic is wearing leather pants in that pic and looking sooooo sexy to boot. RAWR.