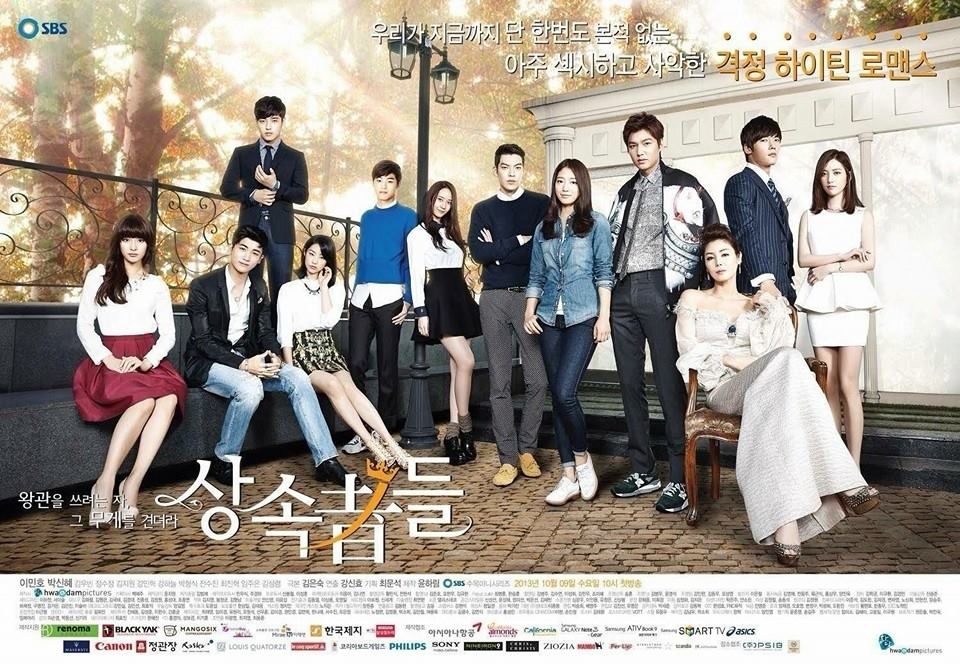 It's so close I can actually smell it now. The scent of various fangirl groups converging on one drama that brings all their favorites together under one roof. One ring to rule them all? I say one K-drama to rule them all, until of course the drama turns out to be sorely lacking and then watch the finger-pointing histrionics start. Heirs or The Inheritors is premiering this coming Wednesday and I honestly don't think this drama is as hyped in South Korea as it is in the English drama watching blogosphere. There is a certain cracktastic element to it, but for the ahjummas at home with the remote control power (POWER!), it'll be Kim Eun Sook and not the cast of hot young things that will motivate them to press the button for SBS. Sorry, the teens watching on the computer in their bedrooms aren't counted when the ratings come in. So will Heirs fly high on the buzz or open weakly and have to earn its way upstream? I honestly don't know, which is half the fun of dissecting the aftermath. The official drama poster has dropped and it's a bit of a surprise. I expected one with just handful of the main leads, but the one released contains the entire substantive cast arrayed in a very fetching way with the Autumn sun shining down on them. I hesitate to say ornate or richly decked out, but it does try to look sophisticated and luxe.
I'm not sure it succeeds but there is nothing worth criticizing about the layout other than the poster editor going to town on the excessive and unnecessary photoshopping. This is one of the best looking casts around and still the editor felt the need to turn everyone into mannequins? Going from left to right: Kim Ji Won, Park Hyung Sik, Kang Ha Neul (standing), Jeon Soo Jin, Kang Min Hyuk, Kyrstal, Kim Woo Bin, Park Shin Hye, Lee Min Ho, Kim Sung Ryung, Choi Jin Hyuk, and Im Joo Eun. I'm curious as to why Kim Tan's mom is holding Kim Won's hand, and if its some nasty step-mother lusting after her step-son then consider me grossed out already. If she's trying to win his affection as a substitute mother then fine, but I'm a little weirded out by how one gesture in this poster could actually go either way. This poster reminded me so much of the full cast poster for other teen dramas such as To the Beautiful You and both Dream Highs. When there is a drama with a huge cast and the poster tries to shove everyone into the frame, then everyone invariably gets lost in the crowd. If the poster editor had cut down on the photoshopping then this poster is actually not bad and does its intended job of showcasing the sprawling cast at one glance and conveying the impression that this show is about pretty rich people trying to deal with the issues of their pretty rich lives. Plus one poor girl in a jean shirt. Check out some comparison posters for other teenage setting dramas, additional new drama stills, and a substantive BTS video featuring the full cast filming and being interviewed about their involvement and thoughts about this project. T-minus 4 days and counting.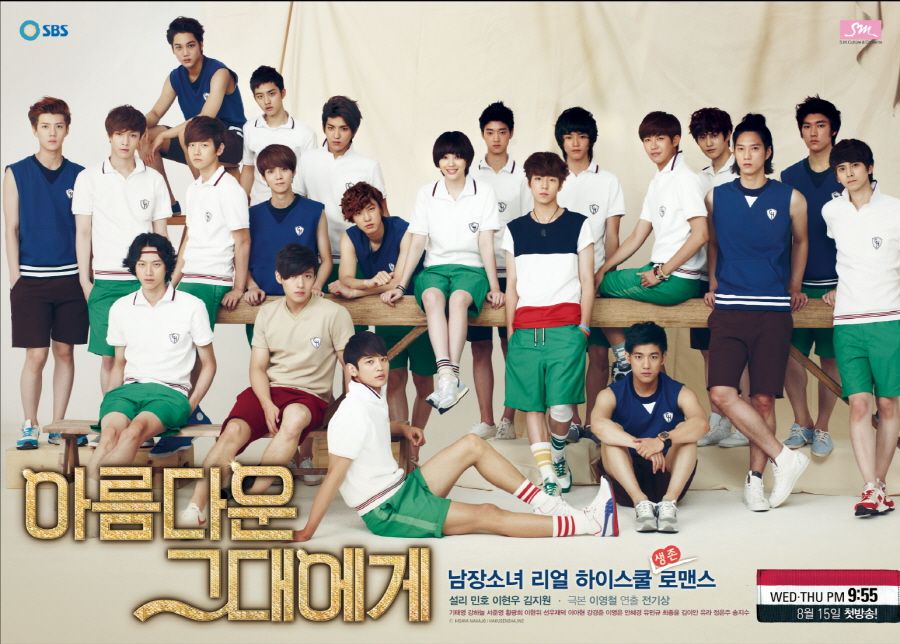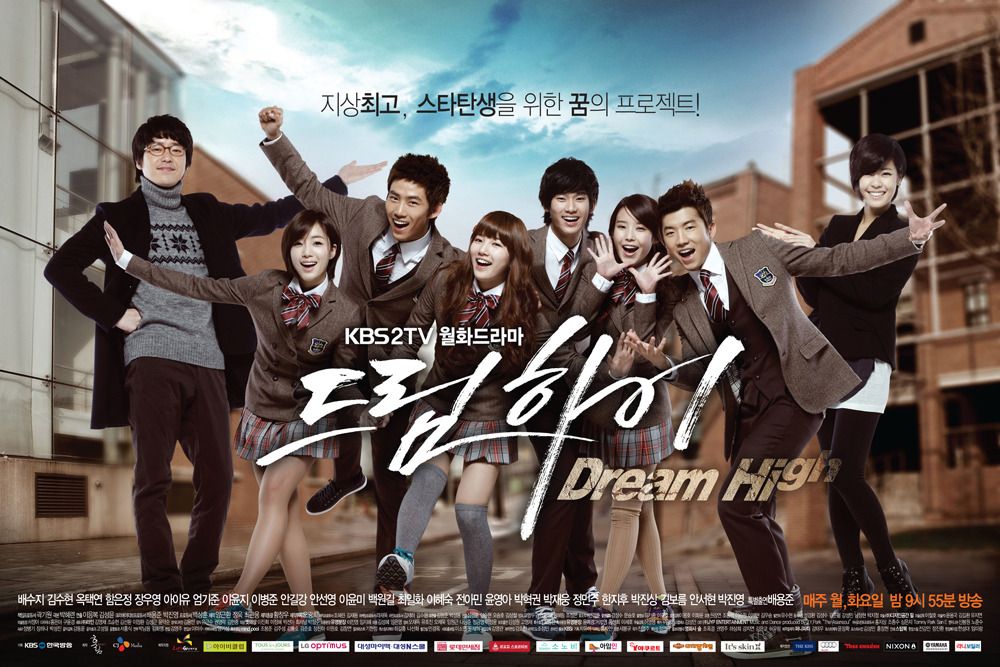 A few new Heirs tidbits in addition to the cast poster – more stills of Park Shin Hye working multiple part time jobs as Cha Eun Sang as well as the media reporting on the various Maserati models being used as the Kim brothers' sweet sweet rides in the drama.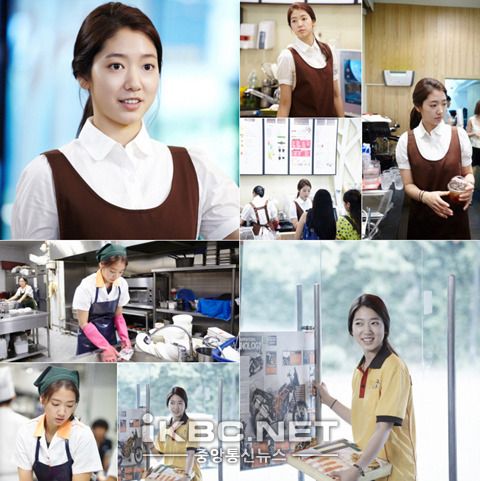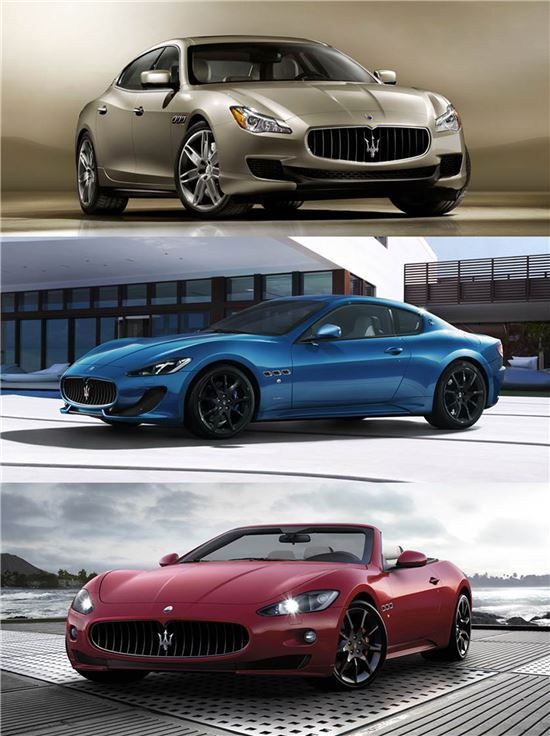 Official Heirs Filming and Interviews BTS Video: