My feelings about the barreling makjang train that is Temptation is totally mixed. On one hand a good makjang is a rare indeed and such a decadent treat when it appears I slurp it up with no regrets. Makjang has a bad name for being ridiculous but when done right it takes preposterous and makes it mean something. Crazy ludicrous stuff happens to the lead(s) but the audience watches the consequences unfold in various unexpected twists and turns until the final thrilling conclusion which makes the whole ride feel like a fantastic roller coaster. The problem is most makjang K-dramas nowadays are just heaps of stinking crap with lame plot twists passing for genuine thrills. I don't know what to expect out of Temptation but the premise is weird enough for me to check it out. Thankfully the complete main cast got finalized this past weekend and not a moment too soon since its less than five weeks out from a premiere date. Temptation even has an important overseas shoot in Hong Kong that starts off the drama, so I suggest the leads better have their suitcases packed and are ready to jet off.
Joining the reunion of Kwon Sang Woo and Choi Ji Woo is confirmed to be Lee Jung Jin and Park Ha Sun. After the major makjang mess of Hundred Year Inheritance, I would've thought Lee Jung Jin would stay one hundred feet from this genre at all times. I guess he's chalking that one up as one bad apple and hoping this one skews more towards the Secret and Nice Guy type of melodrama that makes sense but is a bit hard to watch. Park Ha Sun hasn't stopped working in successive dramas in the last few years and she's only had a few weeks off from finishing up the SBS Wed-Thurs thriller Three Days. I actually like the main cast, no one I love but a charismatic group that won't have any fan groups of any one actor or actress overwhelming the production with much too heated interest. I want to see this story unfold the way it was meant to by the scriptwriter rather than have conversation get steered towards acting biases or preferred shipping pairs. Temptation follows Dr. Stranger on Mon-Tues and may want to tread lightly in case Dr. Stranger ending in flaming destruction (narratively) and leaves such a bad taste with the viewers that Temptation will be scrambling to play ratings catch up.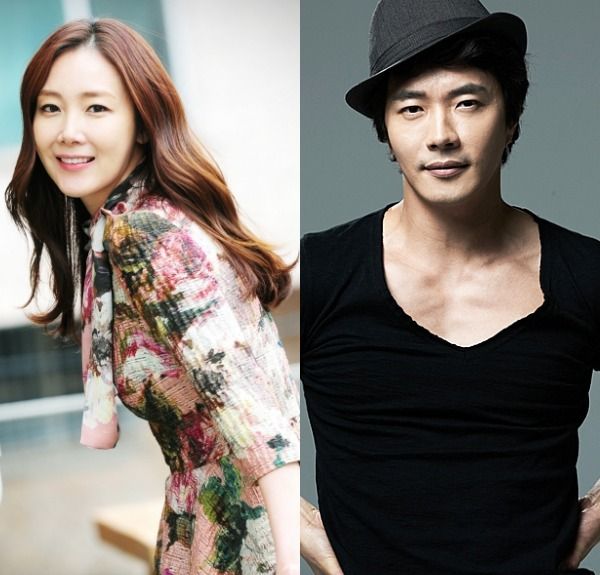 I'm glad Yoon Eun Hye didn't accept this project in the end mainly because the reunion pairing of Kwon Sang Woo and Choi Ji Woo is totally going to get all the headlines. Heck, even if Eun Hye was in this drama I'd root for the Stairway to Heaven pair to get it on! Those two went through evil stepsister-induced car accidents, amnesia, eye cancer, cornea transplants, and finally a sad solo piano sonata on the beach and still didn't end up together! Somebody give them a happy ending will ya? Plus I'm still wildly curious about what the rich Choi Ji Woo wants with Kwon Sang Woo's "body" that she's willing to pay heaps of money to direct as she pleases.