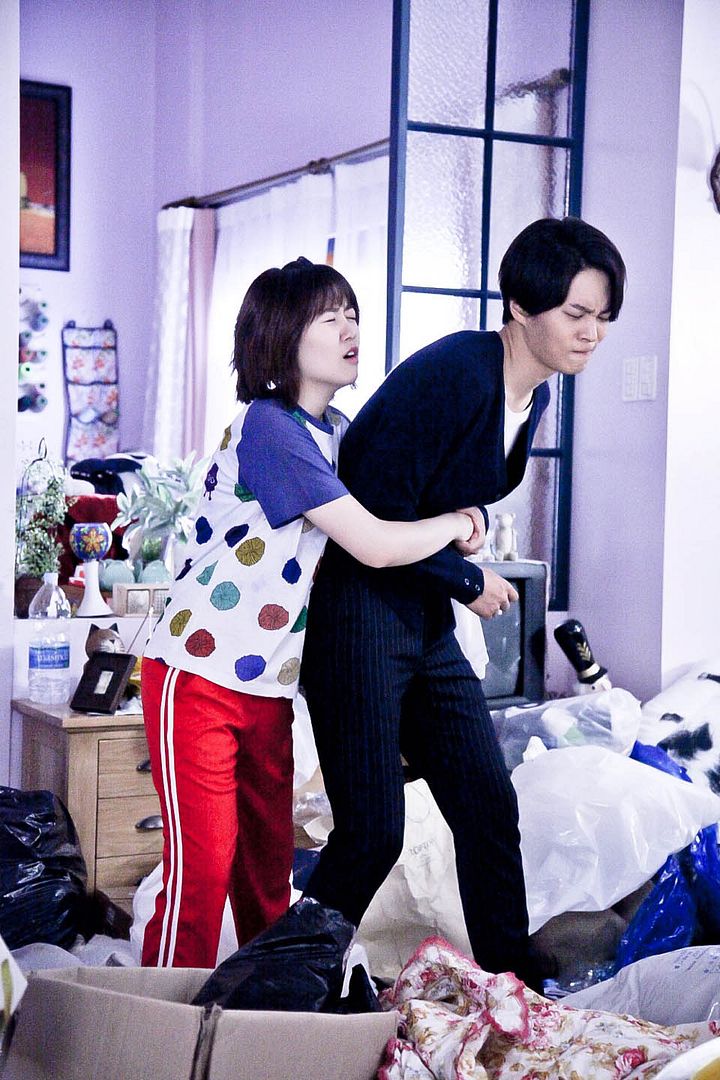 I think we're getting there to make it-or-break it territory for fans of Nodame's Cantabile as the K-version barrels towards a premiere date in less than a week. I still remember the shrill cries many many months ago when the project was announced. Now it feels like everyone has accepted it with varying degrees of skepticism or optimism. I've said it before and will say it again, Nodame being basically a hoarder at home was something I absolutely abhorred and almost dropped the dorama for it.
It's beyond quirky, it was nasty and the mere thought of rancid food and bugs and mountains of trash in her apartment still makes me shiver like watcing Hoarders on A&E is akin to watching a horror movie. But it is what the writer wrote in as part of her personality, to be so into her music and completely unaware that she's a non-functioning human being with keeping a semblance of order in her everyday life. The new stills just released show the Nae Il's pig sty of an apartment in the middle of Yoo Jin attempting to clean it up. It's a bit too dramatically messy for me but cute Shim Eun Kyung perched in the middle of her trash does drag a smile out of me.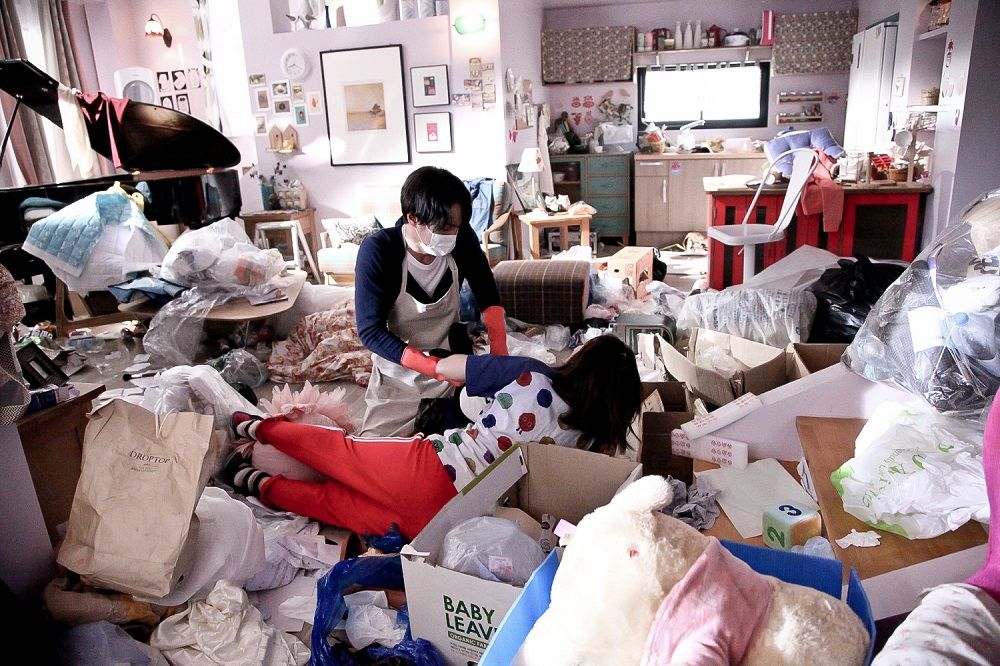 The third and latest video preview below is the most substantive peek at the drama itself chock full of piano playing and quirky supporting characters making an appearance.
Third teaser for Tomorrow's Cantabile: