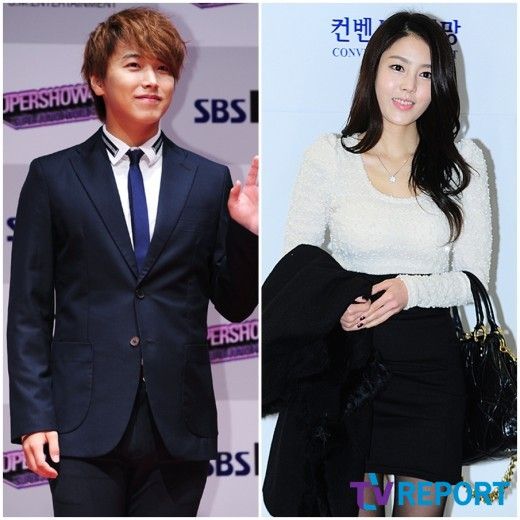 This might be the beginning of the end but I for one am thrilled to bring the news that the first Super Junior member to get married for realz will be Sungmin! Member Lee Sung Min, recently sporting a very unfortunate hair-over-eyes look for the "Mamacita" promotions, has confirmed the recent rumors that he will be tying the knot with his newly outed girlfriend Kim Sa Eun. She's a fellow entertainer as well but active in musical theater, which is where the couple met while performing on the stage for the recent Korean revival of The Three Musketeers.
The couple will be tying the knot on December 13th which of course leads to the inevitable questions of whether it's a shotgun marriage or not. The answer is that it's none of our business so congrats to the happy couple! It was a pretty hectic news day when the rumors first surfaced including the inevitable SM Entertainment is "checking on it" with Sungmin while Kim Sa Eun's agency actually denied it at first. Eventually Sungmin capped all the back-and-forth by releasing a letter to his fans confirming the upcoming wedding, explaining that he met a wonderful woman he wants to spend his life with, and asking for his fans understanding and support.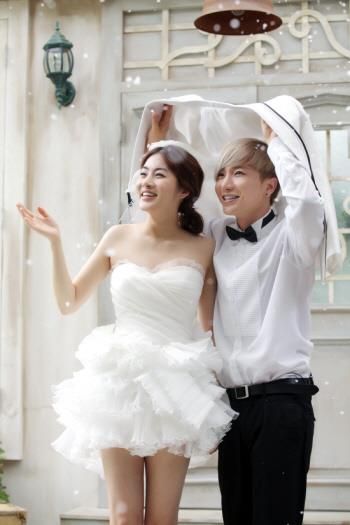 While Sungmin is the first to get hitched in real life, his fellow Super Junior members who have been pretend married on We Got Married might have some useful advice for him on newlywed life. Kangin was married to Lee Yoon Ji in the first season of WGM while the Leeteuk–Kang Sora pairing was insanely popular with fans and most recently Heechul and Puff Guo tried out a cross-border marriage for the global edition of WGM.
I'm sure the preferred choice for beleaguered SME is for the status quo on all its idol groups, guys and girls, but Sungmin getting married probably ranks pretty low on the scale of the ticking time bomb of "what shocker is next from K-ent". Congrats to Sung Min and Kim Sa Eun, but please never ever bring back the Mamacita-era hairstyle ever again. I'm so excited to see all the SuJu boys at the wedding and hopefully Kibum will show up as well!