I didn't follow Kai Ko's career during the red hot era this past three years since he burst out of nowhere with the box office hit movie You Are the Apple of My Eye. He made more movies and dated A-list Taiwanese songstress Elva Hsiao, all of which kept him firmly in the public eye even though he was just 21 years old. His arrest three months ago in Beijing for smoking pot, part of a Chinese crackdown on drug use, was one of the biggest shocking scandals in Taiwan entertainment in years.
His star fell fast and furious even as he served the two weeks mandatory detention in a Beijing prison before returning to face the public with tearful apology laden press conferences. Since then he's laid low and emerged back to the public spotlight when he attended costar Ariel Lin's engagement party last week. The reaction from the Taiwan media and fans to Kai have been really positive, perhaps the two months away allowed folks to process that he really is a big kid who hung out with a wrong crowd and smoked some pot. Not good, but but really not so dire as to ruin all his future chances at continuing his entertainment career.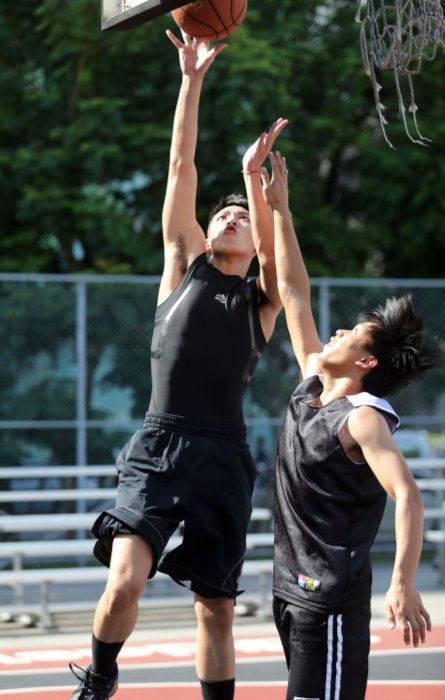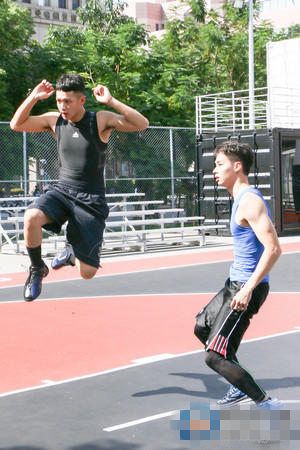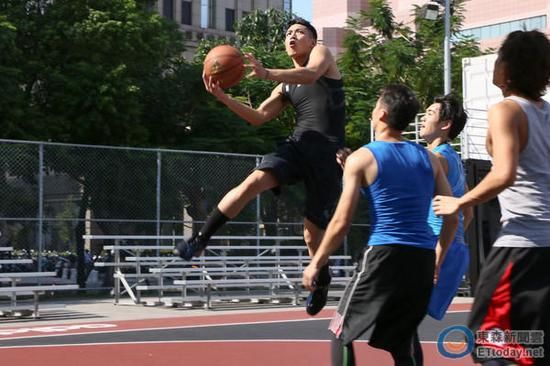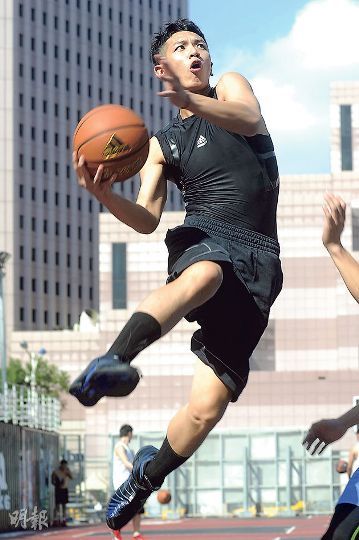 Kai knew the media has been hounding him for interviews so he took the initiative to invite the gathered press outside his apartment to the local basketball courts where he was headed to play a pick-up game. He gamely posed for photos and told the media that he's still working hard on facing the subsequent fall out from his drug arrest, such as many sponsors and CFs cutting ties with him and leaving him owing penalty fees that he will be paying back. He continues to accept all criticism of his mistake and wants to show the media and fans that he's doing well now, living healthy and content. He's put on muscle weight since his jail release having been exercising regularly as an outlet since he currently can't work.