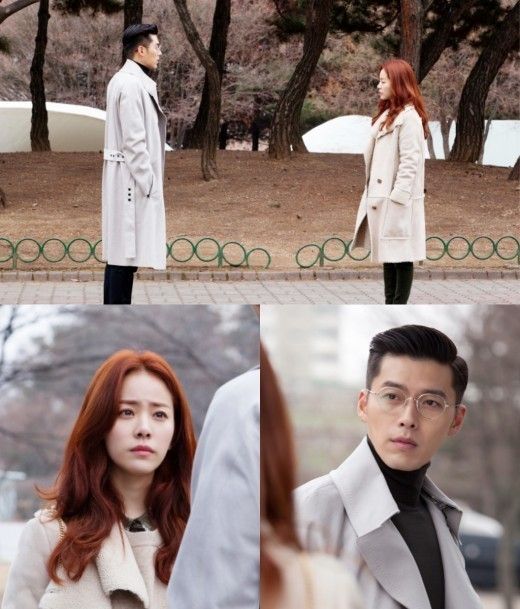 Another week and another two episodes of Hyde, Jekyll, Me. I actually lost count of where the drama was currently at and needed to be reminded that the next episode coming up is 13. The written and video previews are out, along with two sets of drama stills. One shows a conversation scene between Seo Jin and Ha Na, a development that would be exciting if her expression was less constipated. Maybe it's supposed to be consternation but it's not hitting me the way it should, which is basically Ha Na's entire character in a nut shell. She's supposed to be all sorts of things (caring, helpful, intrepid, the trigger, blah blah blah) and all she ends up being in dull scene filler.
I'm amused this scene was staged at a park with trees around, like the drama knows how much I think she's Seo Jin's special tree. Another set of new stills is even less exciting, showing Robin on the phone while Ha Na feeds him dialogue on a white board. It convinces me even more that Robin is all heart and limited brain, remember this was the guy who thought it a good idea to walk behind Ha Na late at night while wrapped in a hoodie to play a joke so soon after she was attacked. He needs Ha Na to tell him what to say when trying to entrap Tae Joo? Puhleeze, Seo Jin would be all over this and have his strategy mapped out even before he placed the call. Can we have Seo Jin calling all the shots from here on out?
Written preview for episode 13:
Robin tells Seo Jin that Lee Soo Hyun is someone close to them or else has a spy around them, warning Seo Jin to be wary of people around them. On the other hand, Tae Joo reads Seo Jin's message to him about the new memory and feels confused and uncertain.
Preview for episode 13: