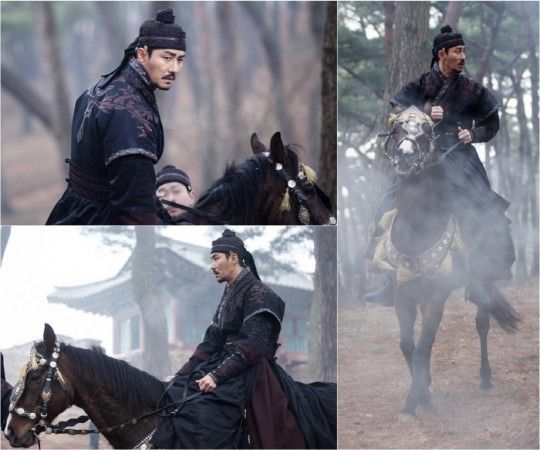 The closer MBC gets to dropping its next epic sageuk Splendid Politics (Hwajung), the more I'm having fond memory flashbacks to Queen Seondeok, one of MBC's biggest hit sageuks (and buzziest) in the last decade. Dae Jang Geum aired over a decade ago in 2003, Yi San was a hit but a bit too staid, Dong Yi got the ratings and I still don't know why, Gyebaek and Horse Doctor put everyone to sleep, and the most recent Empress Ki boiled down to the Ha Ji Won show with a side of young hottie in Ji Chang Wook.
QSD was pretty all-over-the-pace with the acting and writing but in hindsight it definitely deserved the ratings and buzz, it was actually fun with Go Hyung Jung hamming it up as the villain Mishil plus breakout star Kim Nam Gil as crazy swoony Bidam. I'm hoping Cha Seung Won's anti-hero royal Gwanghaegun is as well-written as his charismatic acting deserves, not to mention the cast is packed with so many talented actors there is a good chance for a breakout performance to add a second layer of excitement. Check out the latest drama stills and preview for Splendid Politics, premiering next week after Shine or Go Crazy.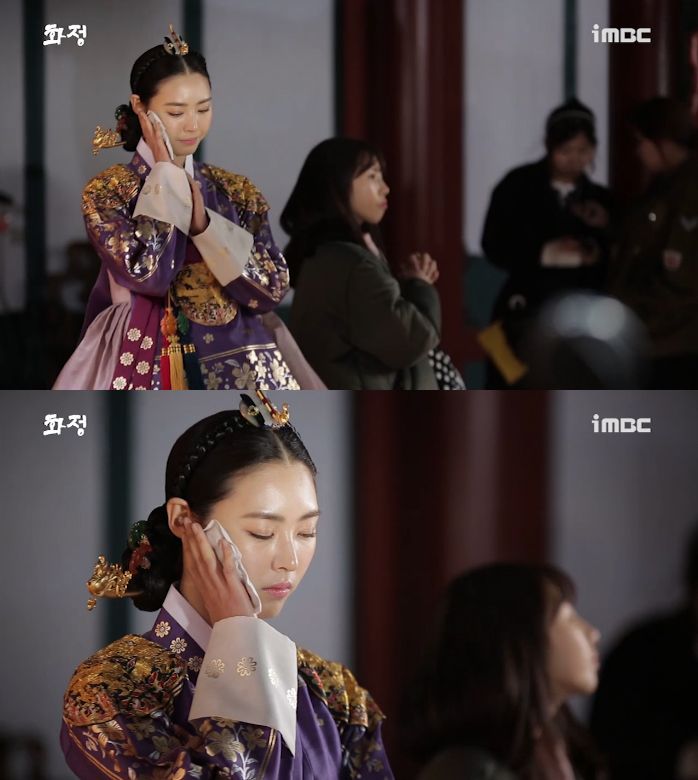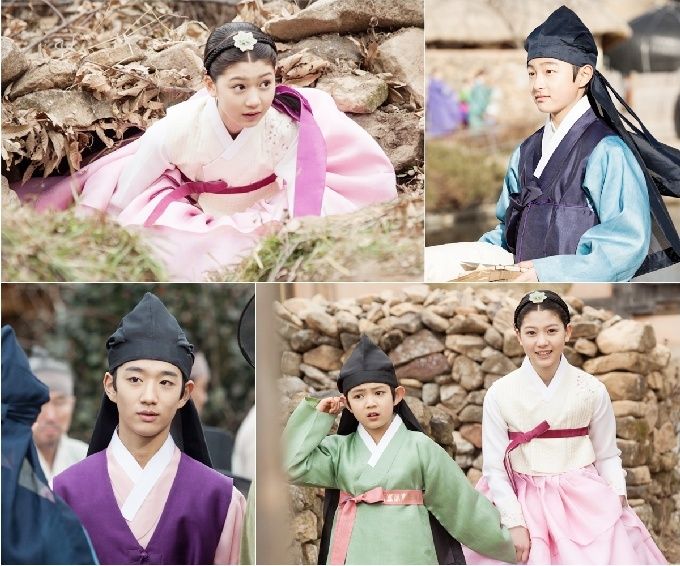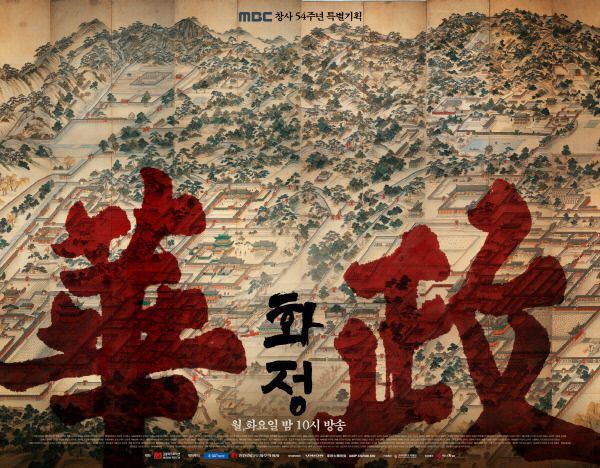 The first drama poster for Splendid Politics eschews any of the beautiful leads and instead places a historical map of Joseon dynasty on full display with the bloody red words "Hwajung" (Splendid Politics) splashed over it. Very evocative, sell the story and not the actors or characters.
Second preview for Splendid Politics:
I hope Splendid Politics has as good a theme song as QSD did with "Araro" by IU. It was soaring and sweeping and so very Korean in feel. It was also credited with putting then very young IU on the map after she contributed both "Araro" and the softer ballad "Wind Flower" to the drama. In rewatching old QSD MVs to get myself psyched for Splendid Politics, in addition to Kim Nam Gil's breakout role, there were sooooo many faces in the drama who have all become leads o their own including Yoo Seung Ho, Shin Se Kyung, Park Eun Bin, and Joo Sang Wook. Makes me wonder what will happen in the the course of Splendid Politic's 50 episode long run, both in breakout roles and the drama script getting rewritten based on audience feedback. Best part of QSD remains the history alternating madness of making Deokman in love with Bidam, forever an epic epic twist that would make Shilla historians spit up blood.
Queen Seondeok MV "Araro" by IU: