The upcoming drama adaptation of popular webtoon Cheese in the Trap just got uncomfortably crowded in the leading lady category. The biggest casting news dropped first, that idol-actress Suzy was in talks for the college student role opposite confirmed male lead Park Hae Jin. Anytime Suzy's name is floated publicly for a role it's sure to garner extensive commentary and this time is no different, especially with so many fans of the webtoon having a distinct opinion of what that particular role requires and finding Suzy lacking to do it justice.
Suzy's agency confirmed she received the script and is considering this role among many other roles offered to her. Hours after Suzy's potential casting came out, two other actress names joined the mix as in talks for the same role. Movie actress Chun Woo Hee, who has been getting awards recognition left and right for her role last year in Han Gong Ju, and MBC drama regular Oh Yeon Seo have reportedly also received offers for the same Cheese leading lady role. These three ladies run the gamut in terms of age, experience, acting ability, and visual aura, which begs the question of what exactly is the casting criteria for this role if the same offer has gone out to three completely different actresses in every way.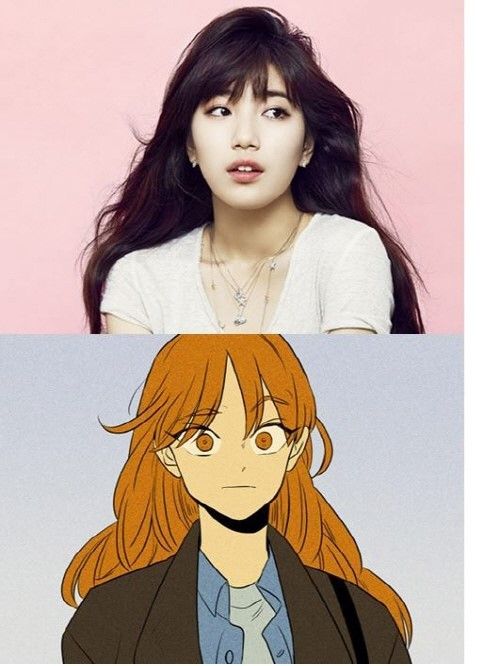 I wouldn't be surprised if all three actresses fall through in the end and the role goes to someone else, the casting roulette is so unpredictable these days and these three names getting floated on the same day makes it seem like the production is doing the press releases to get publicity for the drama without any confirming feedback yet. If I had to pick among these three, I would go for Chun Woo Hee, the Suzy, and finally Oh Yeon Seo who I really don't like to watch onscreen if she is technically a better actress than Suzy.
At least Suzy is pleasant to watch for me in the right roles like Dream High and even Big, whereas she is painfully bad in sageuks like Gu Family Book, but Oh Yeon Seo annoys me in any kind of drama. It would be great if Chun Woo Hee gets the role in the end and showcases her impressive acting range on the small screen opposite Park Hae Jin, making this drama less a popularity casting contest and one where real actors and actresses get to showcase their stuff in an interesting story.
Update: Chun Woo Hee and Oh Yeon Seo's respective agencies had denied the actresses got the offer for this role.