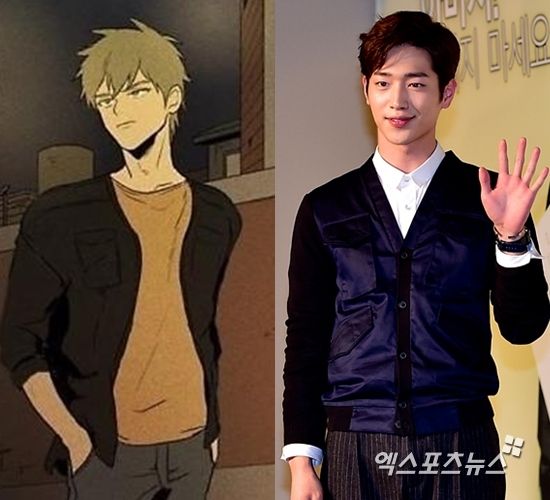 Upcoming tvN drama Cheese in the Trap better be the best thing since sliced cheese with how much the casting has been the subject of media scrutiny and fervent fan opinions. Now that the leads are locked up in Park Hae Jin and Kim Go Eun (everyone satisfied?), it might be fine that the supporting cast isn't nearly as impressive in acting talents. The first name to join the leads was rising young model-actor Nam Joo Hyuk, who totally fits that bill based on his most recent drama performance in Who Are You: School 2015.
With that said, I do like Nam Joo Hyuk for his potential and because he's pleasant to watch but I'm not feeling the same optimism anymore for this new name being mentioned for the drama. Seo Kang Joon is reportedly in final talks for the second male lead role in Cheese, a character called Baek In Ho that forms the love triangle with the leads. I really liked Seo Kang Joon when he was starting out with bit parts like in The Suspicious Housekeeper, and even his rise to second lead of the younger generation in What's With My Family was decently entertaining. But he took on too much too fast because all his limitations and weaknesses are laid bare now in Splendid Politics (Hwajung) and now the rose is off the bloom.
I do see a commonality with the three male actors tapped for this drama, all three are as good looking as manga and manhwa male leads are drawn, in that un-real way that means no real life actor could ever be as good looking as the drawing version. So maybe the goal is to get as close to the drawing as possible, and acting talents are a bonus but not necessarily? Cheese in the Trap will now be mostly pre-filmed and not air until December, with tvN readying Bubble Gum with Lee Dong Wook and Jung Ryeo Won for the October air dating. Maybe pre-filming with the luxury to do more takes will help both Seo Kang Joon and Nam Joo Hyuk step up their game?