s
I'm taking this rumored upcoming Chinese-Korean collaboration drama with a grain of salt, but more on the casting than on the drama actually happening. Word on the street is that Chinese A-list actor Huang Xiaoming, who is getting ready for his upcoming big-budget wedding to fellow C-actress Angelababy (Yang Ying), is pretty a spin-off drama to his recent period drama hit Cruel Romance (錦繡緣華麗冒險). The drama will be called 錦繡緣璀璨年華 and currently doesn't have an English title so I'll just call it Cruel Romance 2 for now, and will be set in the extravagant and glittering world of antiques and jewelry dealing in period China.
The lead character set up is apparently going to crib from the Cruel Romance OTP, with a scrappy female lead meeting her romantic destiny with a powerful and commanding male lead – basically the Candy story with a bad boy turned devoted Romeo. China loves that very dynamic, and in addition to Cruel Romance another early Republic-era drama The Lady and the Liar also had the exact same construct, so the story line is way less interesting than the news that Huang Xiaoming will be pairing up with popular K-actress Park Shin Hye for this second go-around. Say what?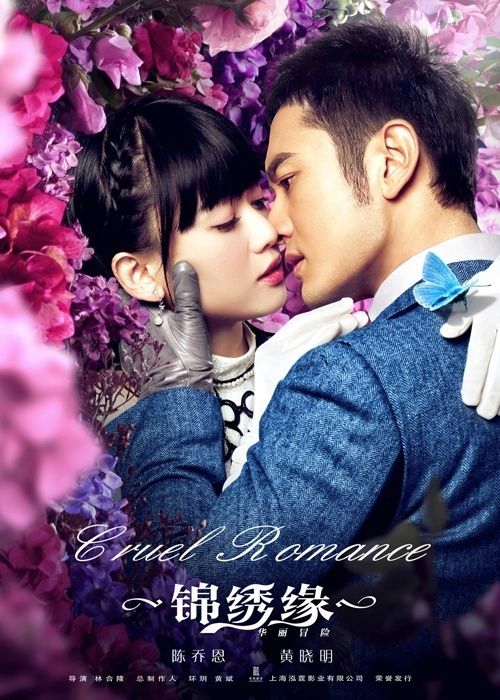 This drama production news is being reportedly on an insider Weibo account that nearly always leaks drama and movie casting news that ends up being true, so there is a good chance this drama is happening with these two reported leads. It's not impossible for Park Shin Hye to do a C-drama when so many Korean acting talent have been doing so for the last few years, and opposite a big name leading man like Huang Xiaoming makes even more sense. I don't think Park Shin Hye would look weird opposite Xiaoming, his real life wifey Angelababy is only a year older than Park Shin Hye in real life and they look fine together. I'm more worried about Park Shin Hye getting saddled with an annoying character who can't do anything right and ends up always needing to be rescued, which is how the lead damsel always turns into in one of these period romance flicks.