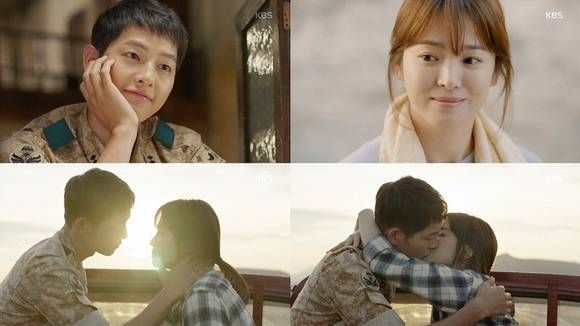 Every time something gets popular in China I feel like the authorities have knee jerk reactions to be sticks in the mud. After a spate of time-traveling dramas a few years ago the broadcast hammer came down on that genre, as if sane audiences would suddenly believe that could be possible and then get mired in fantasy delusions. The runaway success of You From Another Star led to a reminder that aliens are not real, and now breakout hit Descendants of the Sun has spurred the Chinese public welfare department to post a warning of the perils of women viewers becoming enamored or addicted to the show along with fangirling Song Joong Ki.
On top of that, the DotS warning post also highlight other dangers including married couple disputes when the wife dreams of K-drama male leads, men who want plastic surgery to look like flower boys, watching too many dramas leading to vision blindness, and a husband who slapped his wife around and then said he did it because he saw a lot of slapping in K-dramas. All I can say is that there are mentally unbalanced people out there with or without watching dramas, and to tie the misdeeds or mistakes of any person as correlated to K-drama watching is beyond a stretch other than as a convenient scapegoat.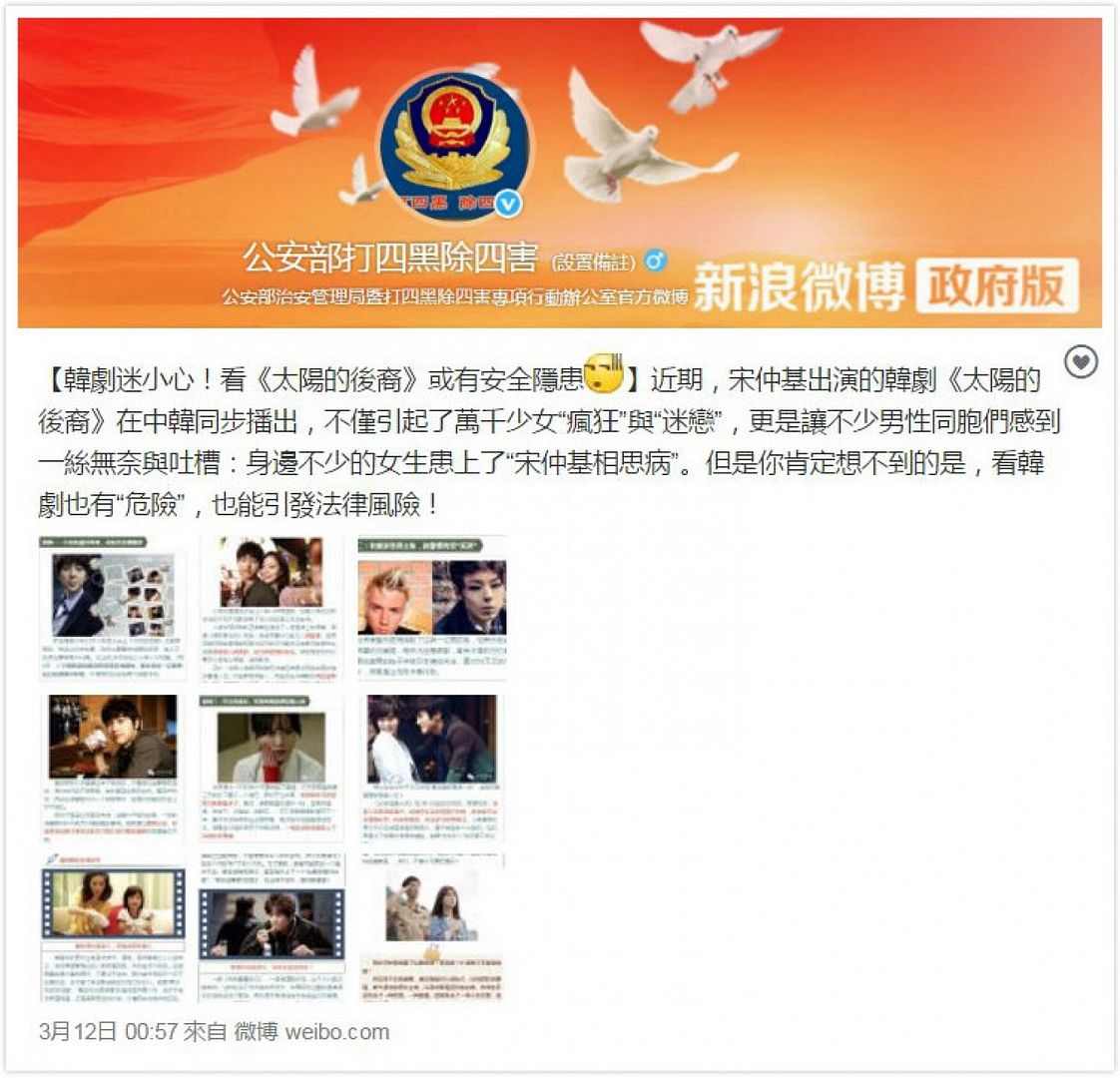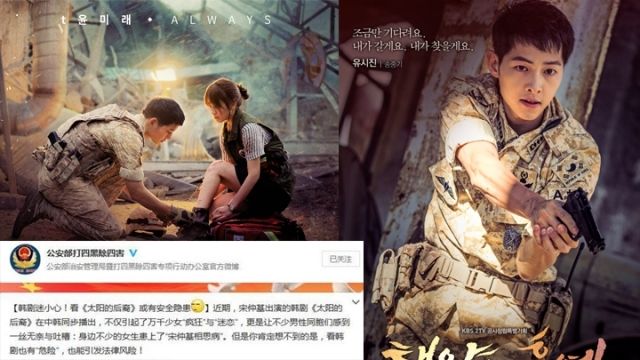 I think it's funny that the Chinese authorities get mad at certain K-dramas that are, by any measure, the most fantastical set ups. YFAS had an alien and the female lead was a top movie star, like that is the life resembling any average person. Now DotS is just a smidge more plausible than YFAS but still beyond the realm of anything that could possibly happen in real life. Song Joong Ki still looks like a cute flower boy cosplaying a special forces soldier, ferrsakes, how can anyone watching DotS get so enamored as to need a reminder that this is just a television show. So much weirdness out there.