My unni asked me what our darling Vic Zhou has been up to lately, so of course that calls for an immediate post about Zai Zai. He's currently starring in a pretty blockbuster TW-move called Love You Ten Thousand Years. This Taiwan-Japan cross-border rom-com is directed by Japanese director Toyo Kitamura.
The movie taps into Zai Zai's loutish side, as he plays a decadent rock band lead singer, and he even has to use his own unique singing style to belt out the song Love You Ten Thousand Years which has previously been sung by Wynners, Five Tigers, Wu Bai and Li Yi Chun.
According to news reports:

Prior to shooting the movie, director Toyo Kitamura contemplated on how to transform Zai Zai from his handsome appearance to a decadent band member. Then unexpectedly, he saw Zai Zai with disheveled hair and unshaven face walking towards him, and Toyo Kitumura happily shouted out "That's the look!"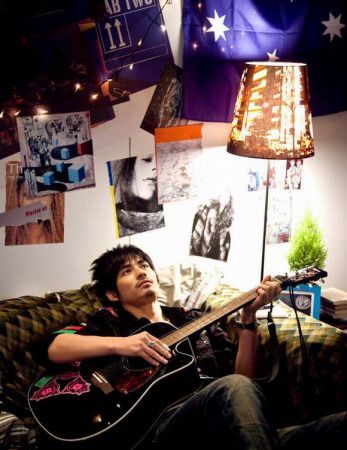 Manager Zhi Xiang Li was alarmed and worried that fans cannot accept this Zaizai who do not care about his appearance. But Zaizai just said, be calm,"They are only seeing my original (real-life) self."
Toyo Kitamura used his 13 years observation of Taiwan's cultural phenomenon and filmed it into a funny plot. Zai Zai will sing as he plays the guitar and even have to dance while wearing a "vulgar (coarse) looking" suit. Film producer Peggy Chiao could not help but praise him, that he has the form to be Tony Leung's successor.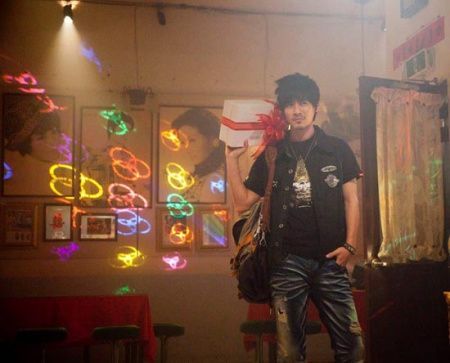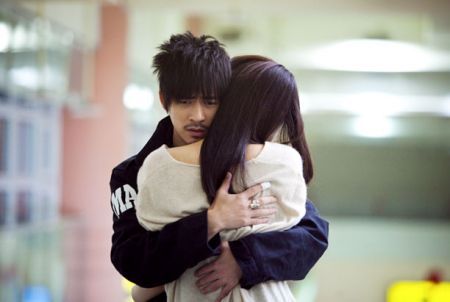 The movie looks cute – a very OTT and comic first half (the 90 day love contract) and an emotional and heartfelt second half. Stay tuned in the trailer especially for the second half, when suddenly Vic goes emo and the song Love You Ten Thousand Years plays. I was sold by that second half of the trailer.
Trailer for Love You Ten Thousand Years: