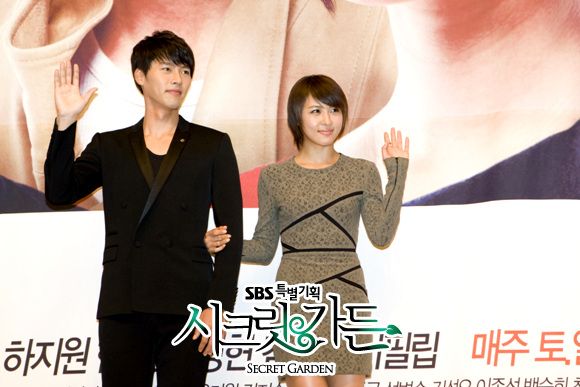 FINALLY!!! After being depressed about the 10 minute trailer for Secret Garden I watched earlier this week (so depressed I didn't even want to post about it or share it), the bipolar production team went and released the MV for the Baek Ji Young single off the OST. And I'm back on board the SG-train.
The single is spectacularly vintage Baek Ji Young. But the MV redeems all of the slapstick trailers we've been subjected to for weeks now. Finally, we get some depth and emotion and a feel for the characters.
The person who shines the most in this MV is actually Ha Ji Won – she reminds me yet again that she is perfection as an actress. Multi-facted, emotive, gorgeous yet relatable – no wonder pretty much every co-star she has ever had has a mini-crush on her. I do, too.
MV For That Woman by Baek Ji Young:
[youtube=http://www.youtube.com/watch?v=os5HHI2iKBM]