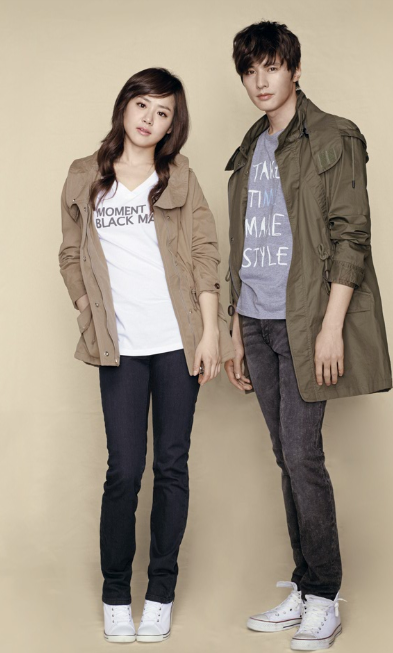 It's nice to know I have some objectivity left. With all the swooning I've been doing lately, I thought maybe my brain was permanently locked into spazzing mode. Fret not, I can still say it like I think it. And I think that the spokescouple of Won Bin and Moon Geun Young for Basic House is not working for me. At all. Individually they looked great, but side-by-side they look like a sexy ahjusshi out with his teenage niece.
The Won Bin-Moon Geun Young photos for Basic House 2011 are for its Korea collection. The ones of just Moon Geun Young (with her longer hair) that I posted last week were for Basic House China collection. Moon Geun Young actually posed for the Chinese catalogue during the filming of M3 late last year, whereas these pictures with Won Bin were taken just this month after she wrapped M3.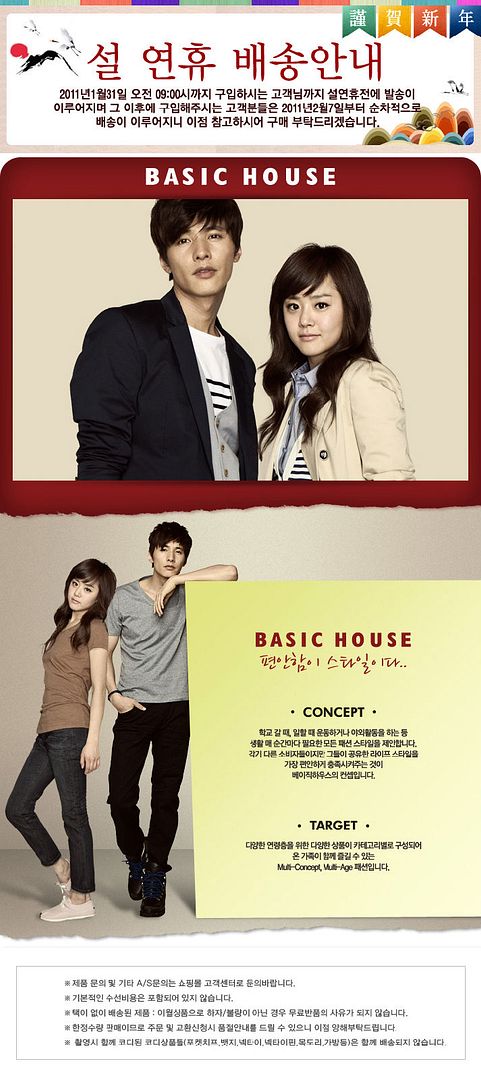 I think the problem is that they are not connecting with each other in their couple shots – there is a metaphorical distance between them that probably stems from their age difference and professional demeanor during the photo shoot. I thought Jang Geun Seok and Kim Ok Bin actually did all right in their Codes Combine photo shoot, though it was hardly the type of coupling that would make me stare agape for hours on end.
Speaking of Won Bin (man keeps getting handsomer and handsomer) – now that word is spreading that Jang Dong Gun (the godfather of K-actors) will likely be making his drama return at the end of the year with Peninsula, co-starring Ha Ji Won and Hero Jejoong – Won Bin needs to get off his movie-horse and get back to the small screen. If Love Song is still a possibility, it would be ideal. I think the pairing of Yoon Eun Hye and Won Bin in a pure romantic drama would fry my brain.