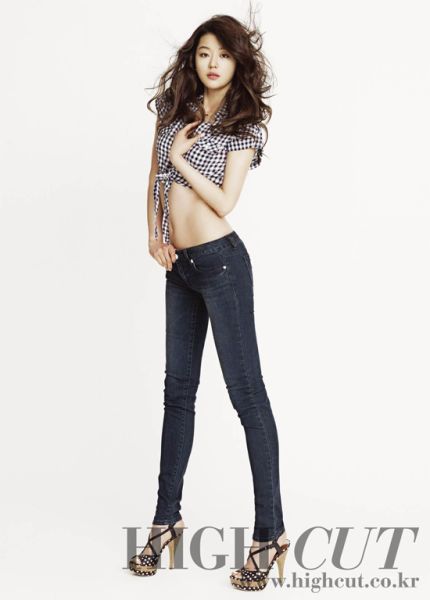 It's a shame that Jeon Ji Hyun hasn't done a K-drama in over ten years, and has made only a handful of K-movies since her career-making turn in My Sassy Girl. For a woman who doesn't have that many projects under her belt, she's as A-list as they come. Her latest pictorial for High Cut magazine remains us all why she's a screen goddess – that woman is indescribably good looking.
She's co-starred with three of my fave actors (Jung Woo Sung in Daisy, Jang Hyuk in Windstruck, and Lee Jung Jae in Il Mare), and her next K-movie Thieves will reunite her with Lee Jung Jae again (they had mad chemistry as a time-crossed couple in Il Mare, despite having almost no scenes together), plus she gets to play noona to Kim Soo Hyun. The filming start date for Thieves has been pushed back due to Jeon Ji Hyun's trip to Cannes Film Festival to premiere her Hollywood adaptation of Snow Flower and the Secret Fan.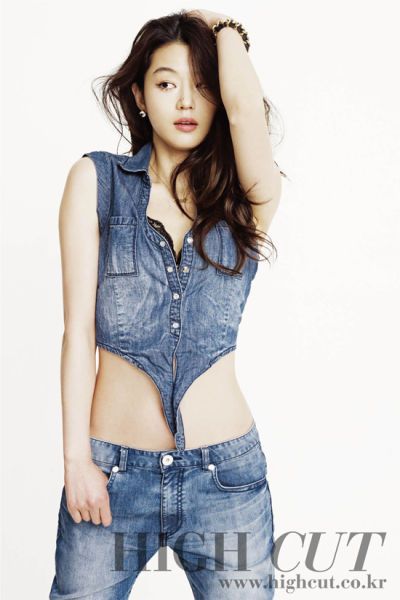 Yup, Jeon Ji Hyun is as gorgeous as ever, and now with an added maturity from being in the industry for so long. I'm looking forward to Snow Flower, both for the story, and to see how she's continued to develop as a serious actress.
[Credit: High Cut magazine]