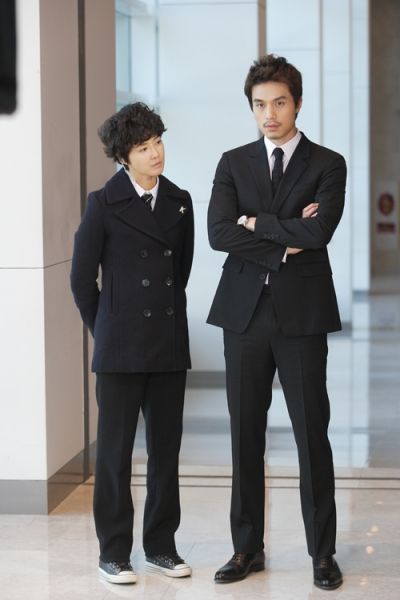 What a wild ride the promotional circuit for Wild Romance has been. My interest in this sucker keeps revving upward against my better judgment, until this final long preview for the drama tips it over into the OMG-I-Love-It edge. WR has tons of physical humor which the two leads are completely game to tackle. I find it funny and good-natured, with characters that clearly have tons of room for growth as individuals and potentially a longs way to go before becoming a couple. Lee Dong Wook and Lee Shi Young have the potential to knock their chemistry out of the park, so I hope the story remains consistent and logical within the confines of its silliness. I don't mind Lee Shi Young's Chia-Hair or Lee Dong Wook's greasy 'stash anymore. Bring it on, drama!
Long preview for Wild Romance:
© 2012 – 2013, ockoala. All rights reserved.