It's safe to say that pretty much everything Han Hyo Joo touches turns to gold for her. She burst onto the scene at a young age landing the coveted leading lady role in Seasons drama PD Yoon Seok Ho's Spring Waltz, which was gorgeous to look at but the story was terrible and poor Han Hyo Joo dressed like the cat lady for pretty much the bulk of the show. Since then what few dramas she's done have all been incredible ratings successes, from Iljimae with Lee Jun Ki which hit 20s in ratings, to Shining Inheritance/Brilliant Legacy with Lee Seung Gi which broke 40s, to headlining Dong Yi which broke 30s for a few episodes but averaged comfortably in the high 20s for its entire run. In this day and age where major Hallyu stars are finding drama ratings impossible to predict despite their big names attached, having three consecutive drama hits at her young age is quite an accomplishment. Granted I don't think any of those three dramas were all that good substantively, but I confess to being quite addicted to the first two during its airing.
I only mention her television success because its starting to translate to movies as well, with her last movie Only You with So Ji Sub a crowd pleaser and box office success, and currently her sageuk movie Masquerade with Lee Byung Hun is also doing gangbusters at the box office. Either she has an amazing knack for picking projects despite being a very limited actress who I love because she's so darling onscreen, or else I'm going to just ask her to buy a lottery ticket for me because her luck is just that good. Up next for her is the movie Bandage with Go Soo. I only wish my ultimate K-actress biases Moon Geun Young and Yoon Eun Hye could pick projects as well as she can. This month Hyo Joo graces the pages of Instyle Korea and she once again blows me away with her great pictorial allure.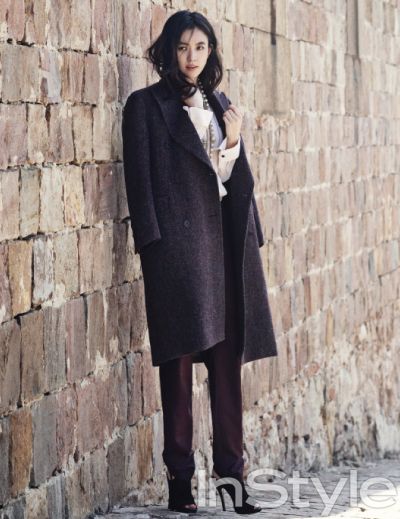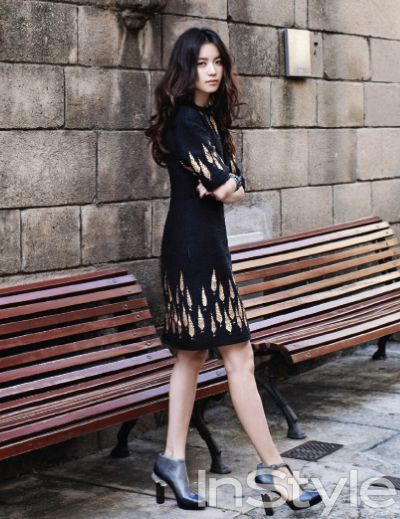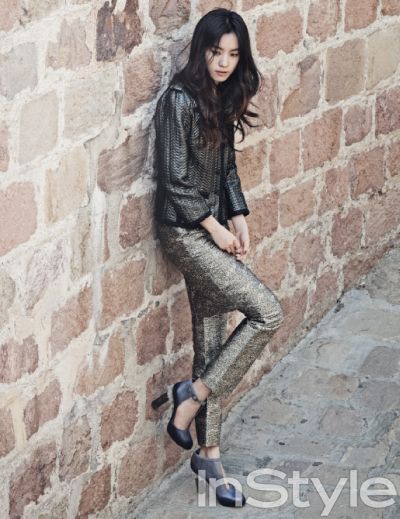 [Credit: Instyle Korea]
© 2012, ockoala. All rights reserved.