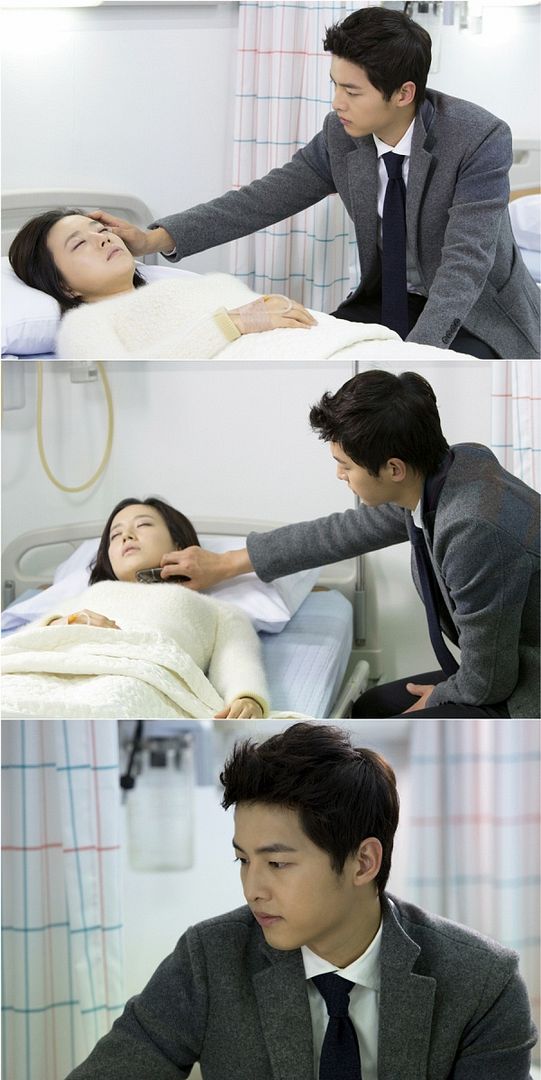 Watching episode 13 of Nice Guy was such a draining process. Seeing how much Maru loves Eun Gi makes me weep, and seeing how Eun Gi is toggling between regaining painful memories and her current helplessness makes me unsure what I would prefer. Would it be best for her to start over now and never try to regain her memories? Probably, but she can't let Jae Hee get away with stealing her inheritance and not pay the price for causing her father's death. There was no preview for episode 14 (damn you, live shoots!) but this written preview ought to give us some assurance of what's to come. The entire hospital scene sequence at the end of episode 13 was so heart wrenching already, and no one is dying even. I will probably be emotionally wiped by the end of this drama. I known some folks might find amnesiac Eun Gi rather frail and helpless, but I don't get that sense from her. Her steely core is still intact, and what is outside is merely needing time to relearn all the basic aspects of life, which would make anyone seem like a newborn baby bird learning to fly again. For some reason, Maru and Eun Gi always manage to push each other's buttons, and I hope they stick to each other through thick and thin for the rest of the drama. No more noble idiocy, you hear me!
Written preview for episode 14:
Eun Gi wakes up in the hospital still in shock. Seeing Eun Gi like that, Maru knows what happened to her is because of the pain he inflicted on her and he feels sorrow. He continues to shield the emotionally hurt Eun Gi. Jae Hee sees Maru looking at her with disgust and is hurt by that. In front of the people who don't know where Eun Gi is, she starts her plan to make Tae San Group all hers. Because of the loss of her memory, the traumatized Eun Gi is assisted by Maru and starts to recover, and even her originally lost memories are starting to come back. Eun Gi goes to the company and Jae Hee hands her a project. Eun Gi guilelessly accepts Jae Hee's arrangement and steps into a trap.