Despite filming already underway for The Time I Loved You (The Time We Were Not in Love), I thought the late additions to the cast was complete when the production added talented newbie actress Choo Soo Hyun as the second female lead. Looks like there is one more surprise in the works as news broke today that Infinite's L (Kim Myung Soo) will also be making an appearance in this upcoming SBS weekend drama. There were murmurings that Yoon Kyun Sang's character was intended to be the K-version equivalent of the much younger work colleague that makes a play for the leading lady but I always heard he was just a new character all along.
Turns out my inkling was right as L is confirmed to make a limited but hopefully memorable appearance as the character called Nic in the original TW-drama In Time With You played by David Hsu. Nic was a very intense young office worker who seemed way more mature than his age, and way too interested in the leading lady from the get go. I won't give away the Nic twist but it's a role that earned David a lot of well-deserved attention and definitely stands out as a memorable detour in the leading lady's bumpy road to finding lasting love. L will be making a play for Ha Ji Won in a way that doesn't even worry me with the real life age difference which is built into the story line not to mention Ha Ji Won has killer chemistry with much younger men.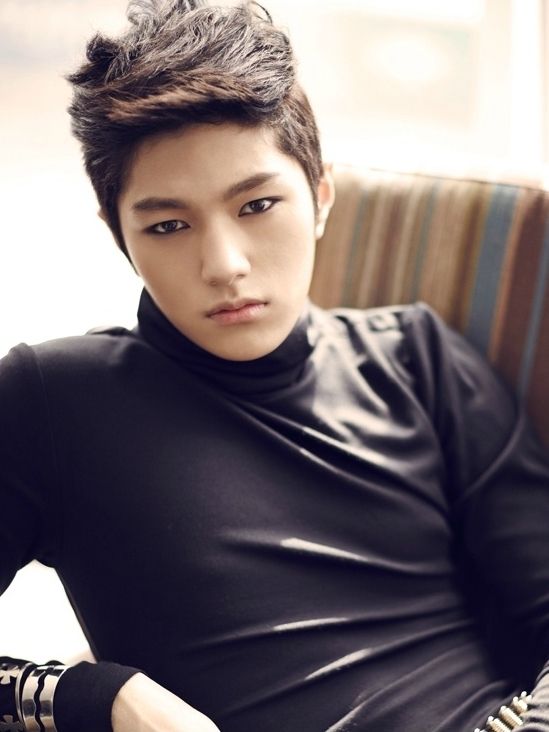 I think it's a super smart move for L to take on guest starring or even limited episode parts in dramas to continue building his acting resume. Even on his best day or outing, such as in My Lovely Girl, he's still a pretty stiff and limited actor. I really enjoyed his character in MLG which went a long ways to smoothing over his acting constraints but it's hard to always land on likable characters so if he wants to continue acting then he needs to step up his game. What better way to practice than in a supporting role where he can keep on learning from seasoned sunbaes.