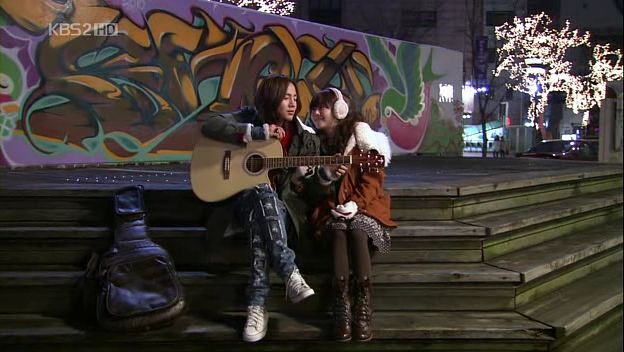 Are you guys happy again? I'm over fifty-percent happy, which is a glass half full scenario. All things considering, this is a damn good place to be. Because so many dramas have failed me in the second half this year alone, the fact that episode 11 of Mary Stayed Out All Night (Marry Me, Mary!) was one of its best, if not THE best, episodes to date, was a triumph in dramaland.
Here's to hoping episode 12 continues to streak. The preview doesn't sound terribly interesting, but here's the catch: the earlier written previews all sounded fun and OMG and interesting, but ultimately turned out to be empty gotcha type scenarios that didn't really move the plot forward all that much. I think the new writer's work is much more nuanced and subtle, and we'll hopefully be seeing the quality not in the previews, but in the actual scenes.
Episode 12 Written Preview:
Mae Ri and Mu Gyul have finally moved in together. But the first day is already fraught with trouble. Everyone thought that Mu Gyul's mom has left for Paris after pawning Mae Ri's ring. Mae Ri's dad has discovered that he's been hoodwinked and hurries to Mu Gyul's place.
Mu Gyul and Mae Ri's living situation is close to being discovered. In the end, Jung In helps them resolve the situation and keeps it from being revealed.
On one hand, Mu Gyul is maintaining a cordial professional working relationship with Jung In. On the other hand, he's increasingly unable to endure Mae Ri and Jung In's relationship becoming increasingly closer (I don't think this is a romantic direction, but rather they are getting to know each other better). With respect to this issue, Jung In has the same feeling as Mu Gyul. Even though it appears to be so immature, the two of them continue to battle for Mae Ri.
After hearing the new OST songs, Mu Gyul's band mates all think that its no longer indie rock. It's too mainstream, and Mu Gyul is disappointed to hear that they think this way.
Jung In's dad is perturbed that Mae Ri doesn't wear the ring he gave her. Afraid that Jung In's dad will discover where the ring went, Mae Ri's dad forces Mu Gyul's mom to immediately produce the ring.
At this time, when it appears that there is nothing Mu Gyul's mom can do, she suddenly produces the ring. Mae Ri does not suspect anything, and she wears the ring to attend a family gathering with Jung In.
My thoughts: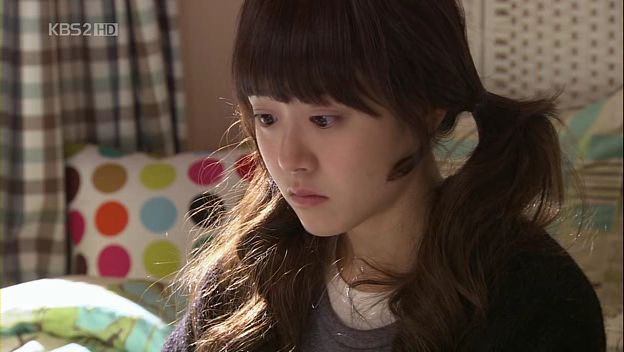 The story is finally coming down to love vs money, security vs freedom, first love vs stable companion – all the goodies that K-dramas love to explore. Rather than about marriage contracts, clingy ex-girlfriends, van rides to camp grounds, this was always a story set into motion by a rich man obsessed with finding his true love's replacement for his son, and his use of money as the ultimate means to get his way.
Who can stand up to Jung In's dad? I really don't know. But I do know that Mu Gyul and Jung In legitimately have a honorable man fight coming up. Its not inconceivable now for Mu Gyul to give up Mae Ri so she can live a good life with a man who genuinely loves her.
Normally I hate this direction where the poor hero gives up the heroine to the rich dude, but Mu Gyul's mom is so emotionally abusive towards Mu Gyul (and now even Mae Ri), that he may be afraid of subjecting his Mae Ri to her horrific behavior, especially if this ring thing doesn't end well. Le sigh. I love the direction this angst is going, except unlike with Seo Jun's lameness, this actually is a problematic obstacle facing our darling OTP.
[Credit: written preview released by KBS, translated into Chinese by Moon Geun Young Baidu bar, translated into English by me]