I spent the better part of 2010 chanting "please let PIE's next project be a sageuk drama" over and over again. Apparently that works, guys! I suggest you start chanting your most fervent wishes, because mine just got granted. Chun Jung Myung aka PIE, is doing his first ever sageuk in early 2011, the switched-at-birth in the Joseon-era drama The Duo.
Today his co-star was (tentatively) cast – Han Ji Hye, who I always find a bit aloof but nevertheless can act and has screen presence. Weird, she's a much better actress than Han Hyo Joo, but I like the latter much more. Eh, that's subjectivity for ya. I have a feeling this will be a very promising pairing, and I only hope the script holds up to all the heavy duty sageuk storytelling requirements.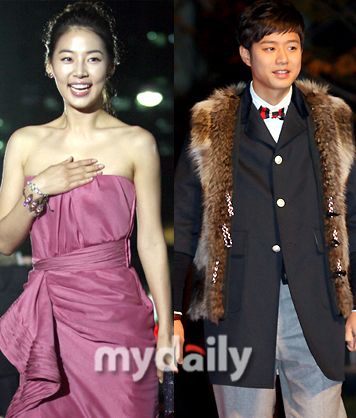 Anyways, back to PIE and sagueks – the drama is a Korean prince and the pauper tale where two babies, one from a rich family and one from a poor family, are switched at birth. PIE plays the lead, of course, and will be the real rich son who was raised by the poor family. Han Ji Hye played the daughter of the village teacher, and will in all likelihood be caught in a love triangle between the two switched at birth men.
The other male lead has not been cast yet, but the options are limited since he has to play the same age as PIE, i.e. early thirties. Supposedly Yoo Ah In was in the running, but I don't think Moony will be doing another sageuk so soon again. Plus, if he were in it, I would promptly hang up my hat and announce that I cannot pick between the two men. Ever. The Duo is tentatively set to follow Queen of Reversals on Mon-Tues on MBC. Seriously, drama gods, you refuse to give me a break from Mon-Tues, aren't you?