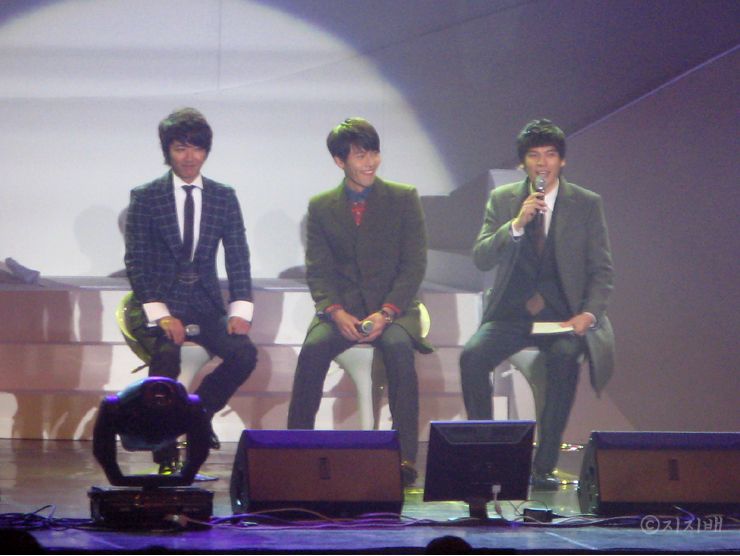 It's Secret Garden finale weekend, and the production is pulling out all stops with a concert held tonight, with footage that will make it into tomorrow's final episode. This production schedule makes me realize that what happened in episode 1 of World's Within was fact, and not fiction. Now I need to go back and finish that drama, especially since it's the only Hyun Bin drama I have not watched (I've been stuck on episode 4 for the past year).
Also, news reports have revealed that top star Son Ye Jin will have a cameo appearance in tomorrow's episode 20 as well (I think I know which actress will be starring on Kim Eun Sook's next drama – just kidding!). Above and below are some fan pics of tonight's concert, and it's not terribly squee-worthy except for the shot of Oska wearing Joo Won's leopard print sequined track suit. Man, when all is said and done, I will miss those track suits the most, because they were so damn random a plot device, and yet felt more real than anything else in this manufactured little fairytale.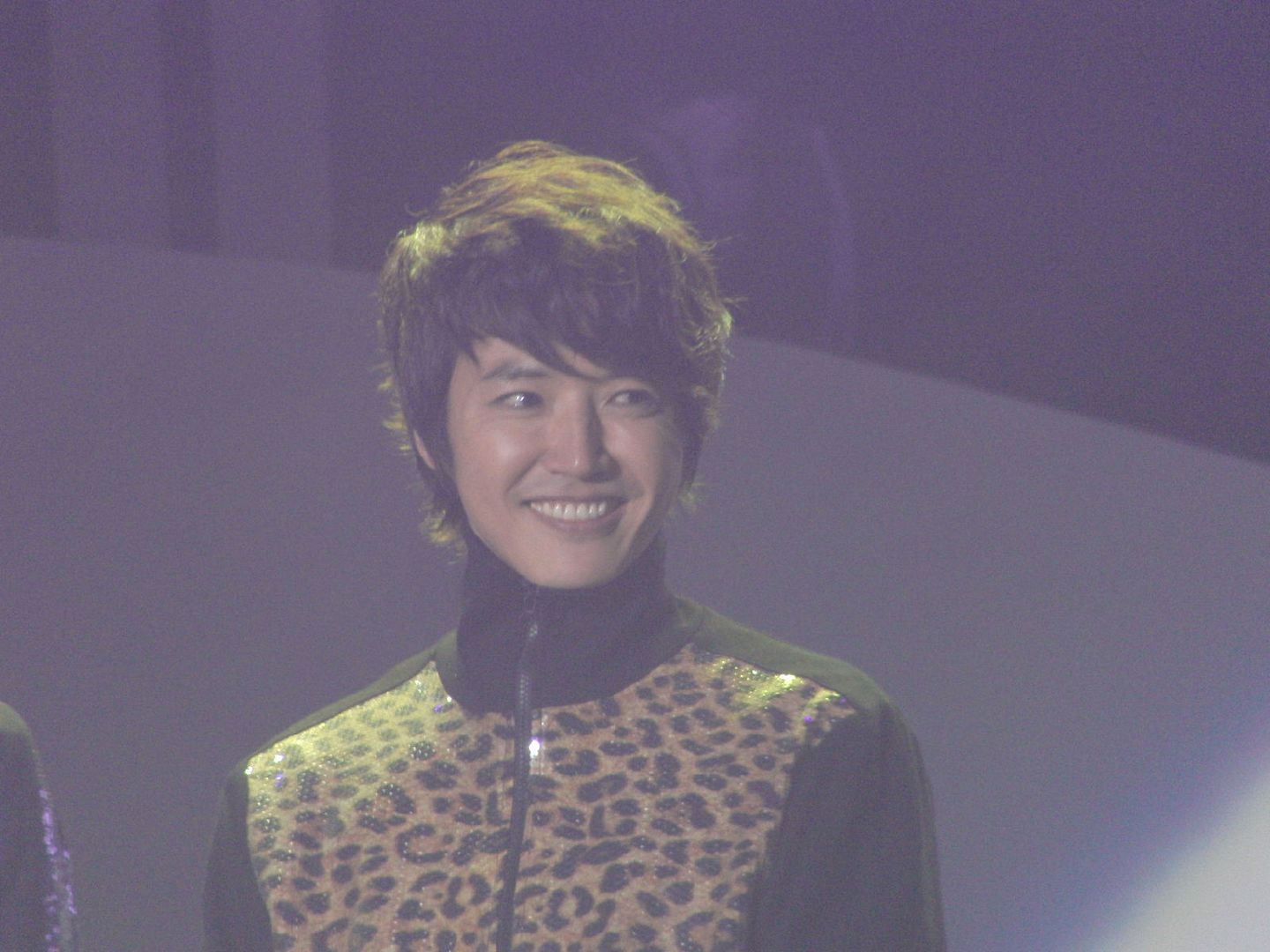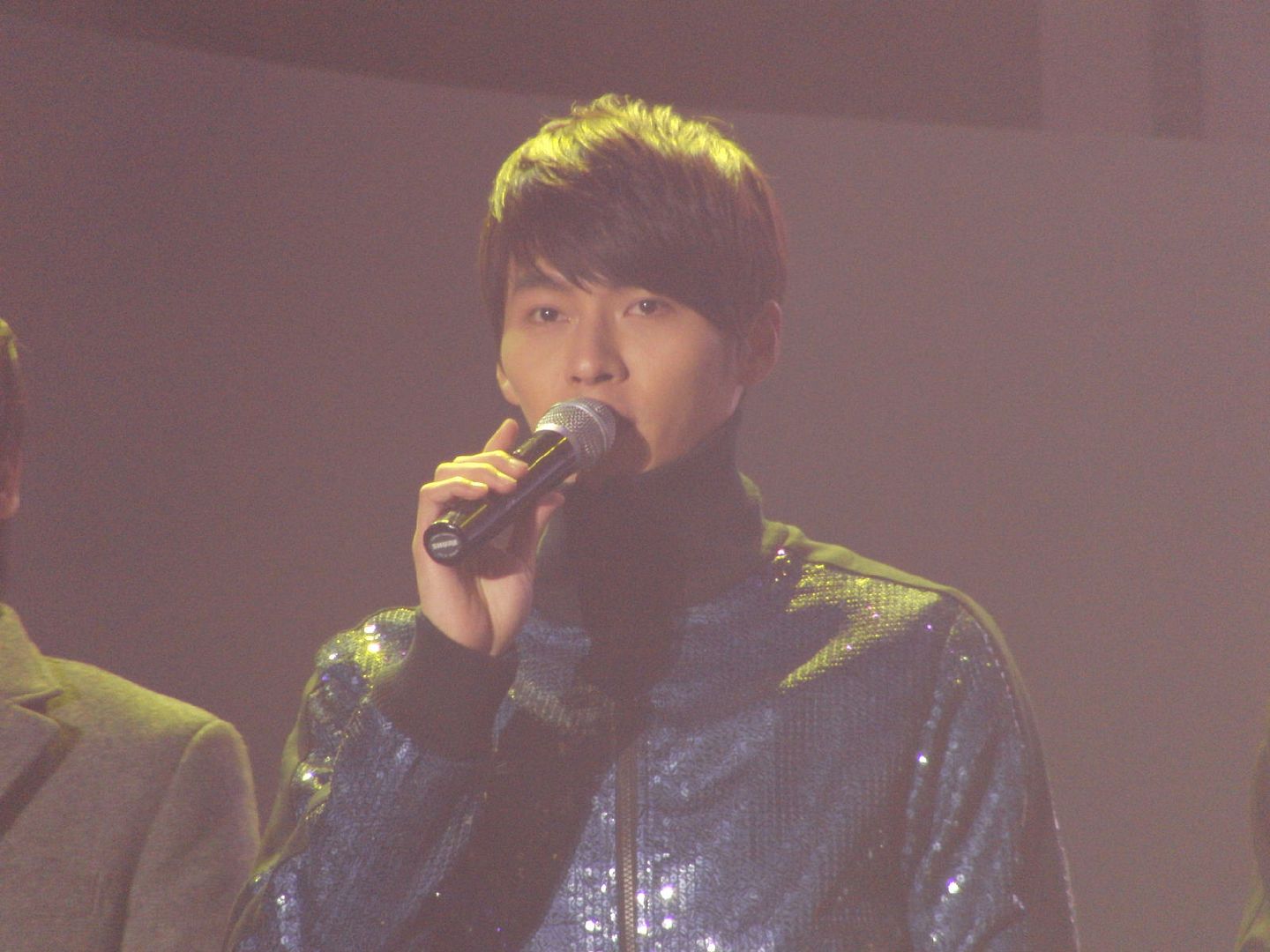 The spoiler picture below is from a scene that will air in tomorrow's final episode. I'm genuinely relieved that Joo Won and Ra Im will get some sort of happy ending, because I don't want to spend anymore time thinking of them being sad and mopey because well, I don't want to spend anymore time thinking about them.
I want to spend my time counting down the days Binnie comes back from MS, and waiting for Ha Ji Won to do another drama where her character actually has more than three distinctive characteristics aside from kind-hearted stunt woman with self-esteem issues.
[Credit: all pictures courtesy of Baidu Secret Garden bar]