Well….I did not see this coming, but I don't feel all that shocked by it. Spoilers for episode 7 of Dream High after the jump, with new pictures about the show case participants that may give some of you a hissy fit. For me? I think it raises the stakes all around for the main characters, and creates more in-depth conflicts. I'm okay with that.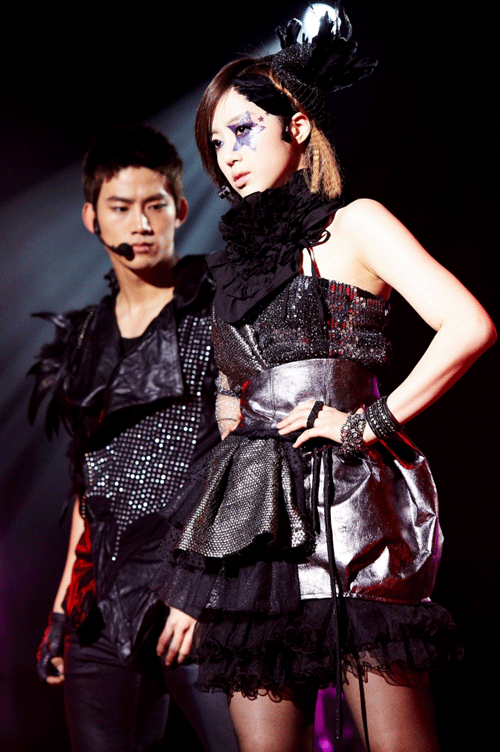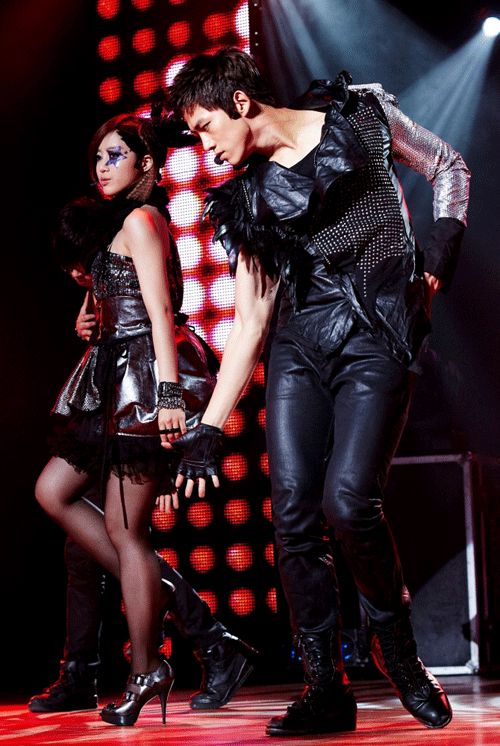 Just because drama narrative-wise I am okay with Jin Gook doing a performance with Baek Hee at the real show case rather than perform with his fellow misfits at the fake show case (which is not to say that Jin Gook can't end up doing both performances, who knows?) – doesn't mean that it doesn't feel like I just swallowed a hamster and need to retch when I see Baek Hee getting her way with respect to getting Jin Gook to perform with her.
On the upside, Jin Gook looks none to happy in these pictures above. Who can blame him? He's dressed like Lady Gaga's back-up dancer, and Baek Hee is no Lady Gaga. No wonder he looked pained in the video preview before he took off his shirt. Performing with Back-Stabbity (thank you @mookiehyun for coining this nickname) must be exceedingly unpleasant. I *know* he has a good reason for doing this to his fellow members of Team Misfits (and his crush Hye Mi), so I'll wait to judge the poor boy until I see the whys and hows of his maybe defection to Team Evil. Oh Monday, won't you come any faster?
[Credit: pictures from Baidu Dream High bar]