I'm a glass half-full type of person. But I'm also a rubber-necking train wreck type of person. In my excitement over my latest shiny toys dramas My Princess and Dream High, I figure I should also give another premiering Mon-Tues drama a chance, if only purely out of my morbid fascination with how much this drama looks like crap. The drama I am talking about is none other than Paradise Ranch, which is about to follow the time slot just vacated by It's Okay, Daddy's Girl. That's the SBS time slot where the only other competition is the freaking nightly news, so let's hope PR fares just fine.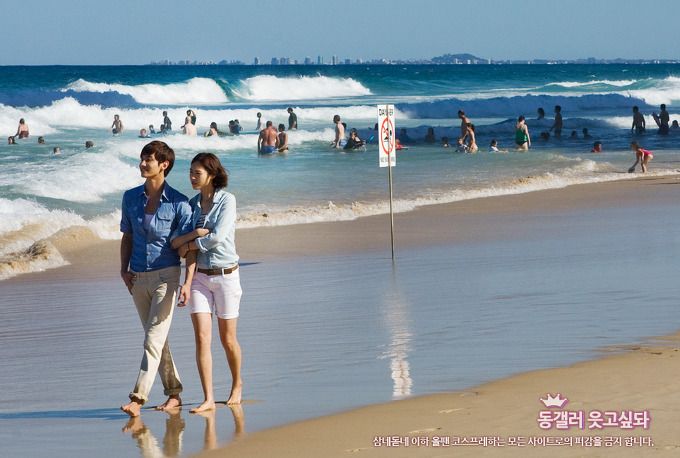 PR stars Lee Yeon Hee, Max Changmin of DBSK fame (in his first acting gig), Joo Sang Wook (pre-Giant and his rise to leading-man fame), and Yoo Hana, with a script written by the writer who did Coffee Prince. PR is financed by SM Entertainment (hence the plethora of SM stars in this drama), and was 100% pre-filmed. If anything, this means zero second half hijinks that many dramas these days fall victim to. This drama is in the can, which means the story is set in stone.
PR tells the story of a pair of young lovers, Lee Yeon Hee and Changmin, who marry young at 19, then divorce 6 months later. Through the machinations of drama fate, 6 years later they meet up again on a ranch in Jeju Island, where Lee Yeon Hee is a veteranarian, and Changmin is still the unambitious son of a chaebol sent there to earn his keep. PR is the story of a pair of divorced people who clearly have unresolved issues, and perhaps married too young before they understood how to make a marriage work, being given a second chance to find happiness with each other.
PR had a hard time finding a TV station to buy it, but SBS finally took the leap of faith and went with this drama. Based on the trailers and stills, this drama reminds me so much of a TW-idol drama, from the cast of pretty-but-stiff lead actors, to the pretty setting that seems rather manufactured, to the old-lovers-find-each-other-again storyline. I've enjoyed many a TW-drama, but my expectations are so low with respect to TW-dramas that I give it so much leeway to be middling and still enjoyable. I expect my K-dramas to be a notch above in terms of story and acting, and I worry about both with respect to PR.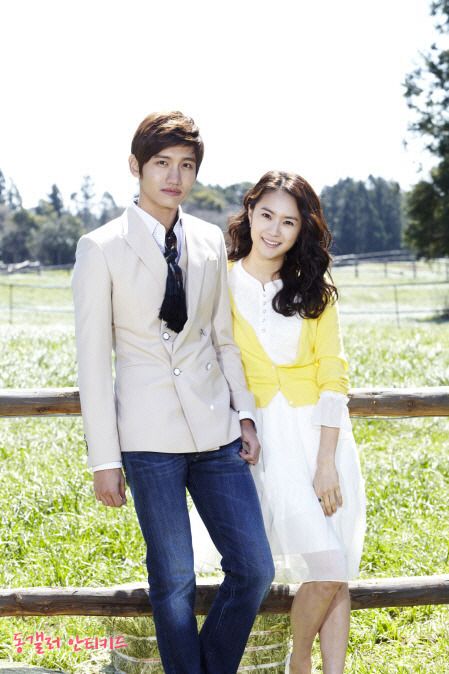 Lee Yeon Hee is a very uneven actress, sometimes too wooden and stiff, other times OTT and rubbery. She's beautiful, but I've never liked any of her performances to date. However, like Kim Tae Hee is currently rocking my socks off in My Princess, perhaps a rom-com is where Lee Yeon Hee is best suited, and PR will be her breaththrough role. I shall watch and see with an open mind. I have never seen or heard of Changmin prior to 4 months ago. During the Sungkyungkwan Scandal mania, suddenly everyone around me was watching old DBSK videos.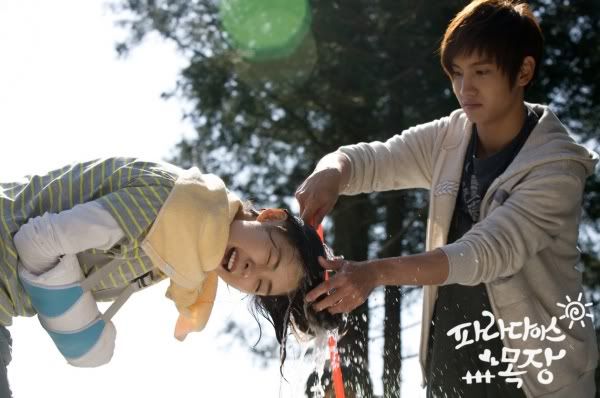 Sadly, Changman looks to make it a 0-3 batting average for me with respect to watching a DBSK member act in a drama. Yunho almost made me poke out my eyeballs with his performance in Heading to the Ground, and I really didn't connect with Yoochun's performance as Lee Sun Joon in Sungkyungkwan Scandal, even though I thought he did a passable job overall. Poor Changmin, however, looks in the previews like he woke up and suddenly realized he was acting today, and that freaked him out. His giant wide-eyed gaze is disconcerting, and makes him look like a serial killer crossed with a block of wood.
Hilariously, the PD stated at the press conference that Changmin was indeed hesitant and unsure of himself when he first started filming, but the PD felt like he got comfortable and really got into character as the drama progressed. Which is translation for "he sucks in the beginning, but does get better, so everyone keep watching and don't judge so quickly, okay?" LOL, poor Changmin, I'm giving you two episodes to convince me to stick with PR, okay? I think that's fair. Or you can pull a Taecyeon in Dream High – very stiff performance even up to episode 6, but your character is so freaking awesome I'll stick with you through thick and thin.
PR premieres tomorrow on SBS. This drama can either be cracky good, or wacky bad. I wished the production company hadn't released the stills of the four leads dressed like rejects from a Dude Ranch – those pictures are going to be impossible for me to unsee, they are that ridiculous and laughable. The rest of the pictures are sweet and cute, and I'm hoping the drama has a story that hooks me as a viewer.