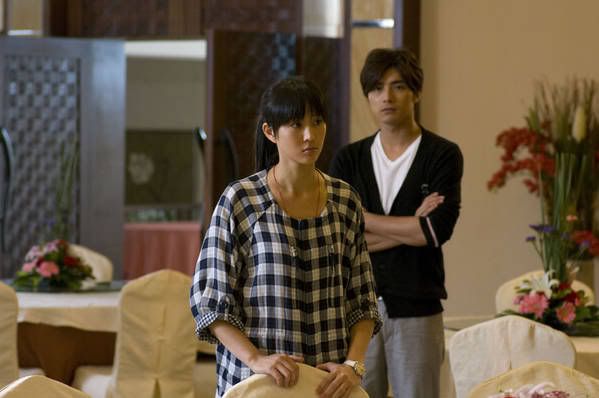 Hold on to your knickers, Sunny Happiness fans! Remember how I discussed that SH has two broadcast versions, the China version (45 minutes an episode at 25 episodes total, which is done with its run), and the Taiwan version (1 hour an episode at 16 episodes total, currently aired only 4 episodes). Well, the production of Down With Love also had the same situation, so it added back cut scenes into the Taiwan broadcast to lure viewers to watch it.
SH is pulling out the big guns – the preview for this coming Sunday's episode reads "the only broadcast of the entire uncut bed scene". Oh my lord, I am so tuning in you'll have the peel me off the screen. The preview (which I have linked to below), shows snippets of more making out that we never got to see. No wonder Janine and Mike get embarrassed when talking about filming that scene, they made out way more than I initially realized.
Click here to watch the preview for the uncut wedding night scene. While watching MVs and other SH goodies, I've noticed a few more scenes that were never shown in the C-version, which leads me to believe it will all be shown in the TW-version. Hurray, I'm so buying that box set when it comes out later this year!