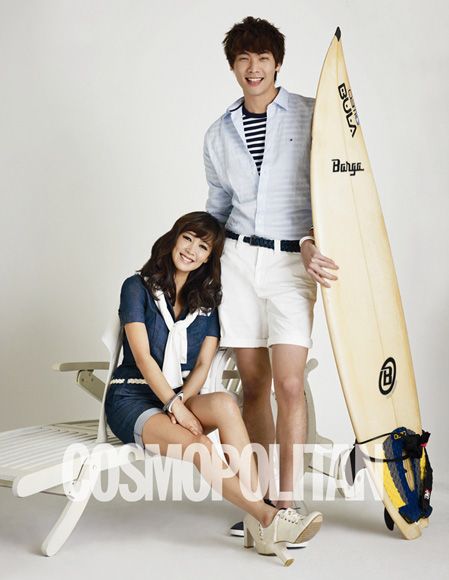 Why haven't these two collaborated before? Cosmopolitan Korea magazine selected Daniel Choi and Nam Sang Mi to model its photospread for the Summer 2011 Tommy Hilfiger collection, and the sneak peaks are right on the money. The two of them have great chemistry, have the right sunny disposition for the attitude of these clothes, and look great together.
I really like both of them, even if Daniel Choi keeps picking drama projects recently that I am decidedly very unethusiastic about. He is the lead in the upcoming The Musical with Gu Hye Sun, and is the rumored lead in Jang Nara's return to K-drama vehicle.
Nam Sang Mi, on the other hand, doesn't always pick the best dramas, but I've always managed to enjoy her performance nonetheless. Her last drama was the weekend family saga Life is Beautiful, and she's currently looking at her next project. Seeing these stills, I'm totally reminded to start planning my Summer getaway. Thumbs up from me, Cosmo and Tommy Hilfiger, you've got a good eye.