2011 has been a disappointment for me in terms of sageuks. 2010 had Chuno, which despite my torn feelings about it ultimately was a creative step forward for the genre, and Joseon X-Files, which was a brilliant masterpiece. None of the sageuks this year have enthralled me, but this might change come September 2011.
Jang Hyuk has finally been confirmed (after much speculation and early news reports) as the lead for the upcoming 24-episode sageuk Tree with Deep Roots (Deeply Rooted Tree). He will play a former slave turned court official investigating a series of murders in Gyeongbokgong (Gyeongbok Palace) during the reign of King Sejong. Playing the Great King himself will be Han Suk Kyu, a veteran actor who has been out of the limelight for quite some time.
The drama will be based on the novel of the same name, penned by popular author Lee Jung Myung, who also wrote the novel which became the drama Painter of the Wind. PotW become a mess in the second half due to internal production squabbling, but the first half was as mesmerizing and glorious a sageuk as I have ever watched. Tree with Deep Roots, which will air on SBS, will reunite the two screenwriters who penned the highly successful Queen Seon Deok (as well as Dae Jang Geum and Seodongyeo).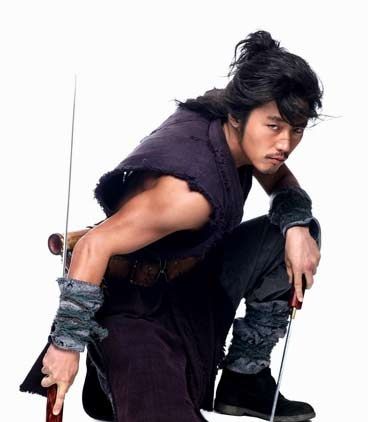 The thought of Hyuk in another potentially masterful sageuk makes me giddy with glee. His Lee Dae Gil in Chuno remains one of the most unforgettable characters and performances I have ever seen onscreen. Rest assured I'll be following this drama pre-production closely. Fingers-crossed that Hyuk, currently starring in Midas and is one of the hardest working actors in the industry, can sustain his insanely packed work schedule.
[Credit: Joynews]