They are so insanely cute together I might go into sugar shock. Upcoming MBC drama Heartstrings (formerly known as I've Fallen for You and Festival) released the first official couple poster shoot for Jung Yong Hwa and Park Shin Hye. The concept was a photobooth to capture their youth and spontaneity.
These pictures are wonderful – I find them creative, apropos, and unique. Bravo for the production team, who hasn't released a single promotional material that I haven't loved. Below I also bring you the first stills of second lead Song Chang Ui, who is looking mighty fine if I may say so myself.
I just can't get over how much I love Shin Hye's hairstyle in this drama. It looks so good on her, and is so appropriate for her college character and feels so natural and effortless. I'm getting more and more excited for this drama. Once Lie to Me and Best Love ends, I'll need a drama to hopefully slowly bring me down from the high. Before raising it back up again, of course.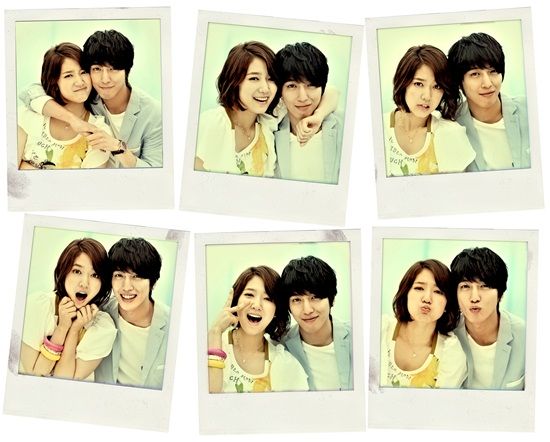 Above is a collage of all six official stills, and below is Song Chang Ui, who will be playing Shin Hye's professor at the university. I hope his character is as awesome as Uhm Ki Joon's teacher character in Dream High.