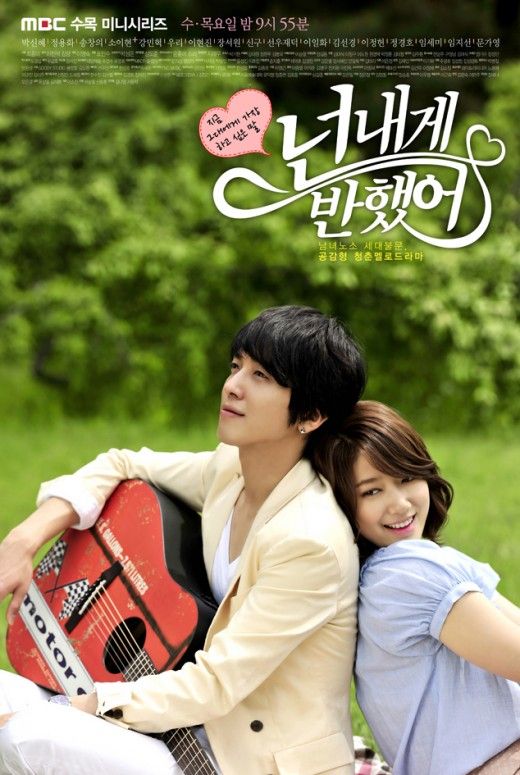 For those of you waiting for a recap of episode 1 of Heartstrings (You've Fallen for Me), I'm sorry to say it's currently not forthcoming. Trust me when I say I'm more disappointed than you, because this has been the drama I've been pimping for the past few weeks as my most anticipated of the Summer lot. I purposely tried to ignore the giant pink elephant in the room, namely that this drama would be helmed by PD Pyo Min Soo, who has ruined two dramas in a row for me. I kept hoping and praying that it would be different this time. A youthful genre might cause him to suddenly, I dunno, learn how to direct.
I was wrong. Third time is a charm indeed – it's charmed me enough to accept that PD Pyo is my personal K-drama PD-kryptonite. Episode 1 of Heartstrings gave me a headache, a combination of frenetic camera work, choppy editing, and godawful overuse of musical cues. I will watch episode 2 tomorrow and decide if I'll pull a 49 Days and recap it with the hopes that it'll get better. Though if I elect not to pick up Heartstrings, it will allow me the time to recap Material Queen, which following episode 2 is shaping up to potentially be one of the most intriguing, astonishing, and breathtakingly directed TW-drama of all time.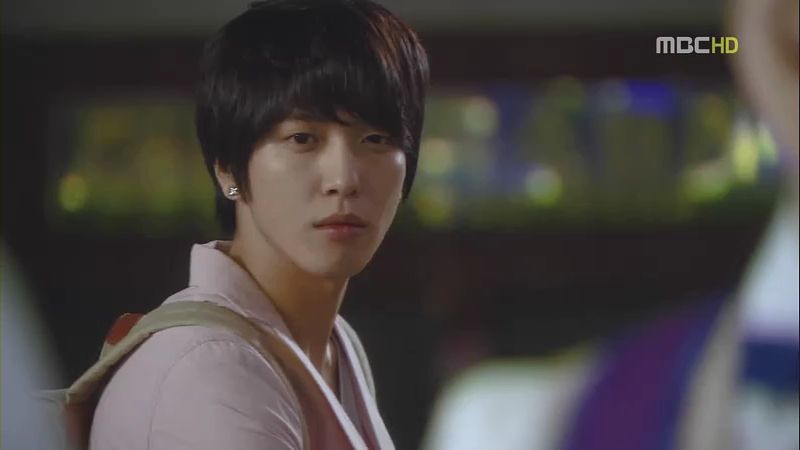 Following PD Pyo directing Noh Hee Kyung's World's Within like he was Uwe Boll given the script to American Beauty, I already swore him off. Then he did Coffee House with my Kang Ji Hwan, which was less of a mess directing-wise because I damn well hated the script. But his stamp was still all over it, mostly in the form of making Eunjung act like she was slow in the brain and had Play Doh for a face. Which if you've seen Eunjung in Dream High, you would know she can actually act.
This time around, the poor victim of PD Pyo's directing mantra – act like people can't read facial language so you must emphasize every expression you make – is Park Shin Hye as Lee Kyu Won. She spent a good 50 minutes acting like she was miming for the audience, with every expression held for a split second too long and too dramatic. I don't blame her, she's a fine actress, I see the PD's request all over the performance. Sadly, maybe Jung Yong Hwa as Lee Shin needed that push, because so far he's pretty godawful. He's like cutie Namgong Min's younger brother who really can't act. I like the guy, he's such a sweetheart, but this might turn out to be the followup to Changmin of DBSK trying to act in Paradise Ranch. Chemistry-wise these two are just fine, if only PD Pyo didn't force them to act all overly affected by each other each and every single time they have a scene together.
The adults fare perfectly fine, having learned acting nuance over the years and are less prone to being over-directed by PD Pyo. Song Chang Ui and So Yi Hyun deliver lovely opening performances. The rest of the youth cast is completely unforgettable and frankly green at acting.
While I personally don't like the music performed by Shin's band "The Stupid", the traditional music pieces performanced by Kyu Wan are exquisite. I can watch Kyu Wan (Shin Hye) play the gayageum for an hour as long as PD Pyo doesn't move the camera. Honestly, for awhile I actually forgot PD Pyo was helming this drama because the previews looked so good. So when I clicked to watch it today I was completely excited and totally expecting awesomeness galore.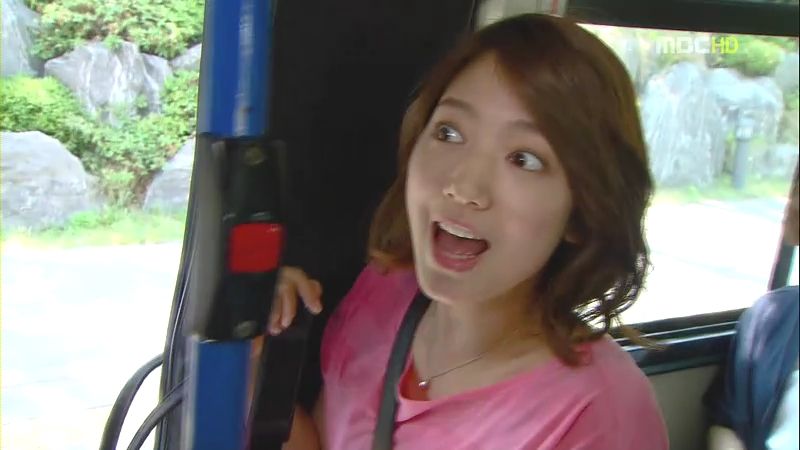 But within the first ten minutes I knew something was off, with a combination Shin Hye's odd over-acting, the jarring editing, and the too-fast beat between scenes. That's when I realized PD Pyo was back, with his directorial touches crowding this drama and making the viewer in me feel suffocated. Rather than letting the lovely script unfold with fluidity and comfort, it felt like he was pushing the story along.
I concede his approach might be fine with others, and would make Heartstrings probably a drama that will work overall. I really do love the story so far, and the possibilities inherent in a music-themed growth type of story. I'll do a quick recap below of what happened in episode 1, and you guys decide for yourself if you want to watch it. Please don't let my dislike for the PD's directorial flourishes deter you from watching.
Lee Kyu Won is a college student in the traditional music department of college, with her instrument the gayageum (a traditional Korean instrument akin to a lap guitar – it's similar to a guzheng in Chinese traditional instruments). She heads to Jeju with her grandfather, who is also a master of the traditional Korean instruments, to accompany him on a meeting. Kyu Wan takes a bus to tour the island and has a few cursory encounters with Lee Shin – when he helps her with her luggage and later at one of the lighthouses. We learn that Grandpa kicked Kyu Won's dad out years ago and is raising her alone because he disapproved of his son choosing modern music over the family tradition.
Kyu Won returns to Seoul and discovers that Shin is also a music student at the same university. He plays the guitar and is the lead singer of the popular campus band "The Stupid". Shin has plenty of female admirers inspite of his horribly arrogant and cold attitude. Kyu Won pays Shin's bandmate for the band to play at a music fundraising event she is organizing to help raise funds to pay for her sick professor's hospital bills. On the night of the concert, Shin doesn't show up because his sister ended up in the hospital. This prompts Kyu Won to take his place and sing lead vocals for his band.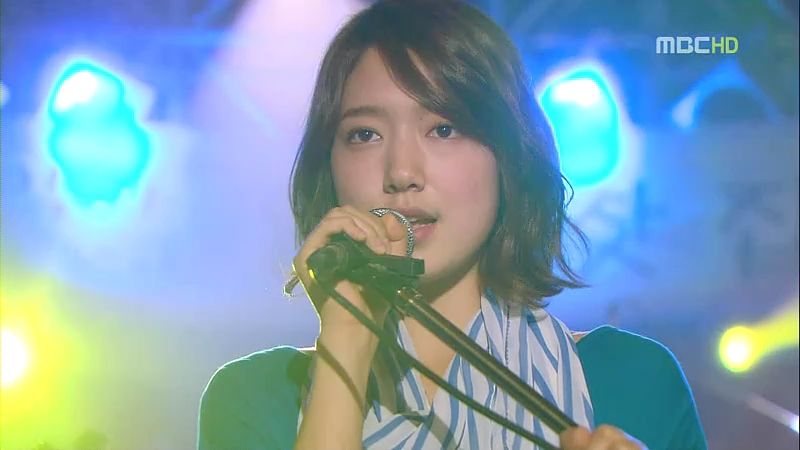 The fangirls paying to see Shin perform are not happy with the bait-and-switch, but newly arrived Professor Kim Seok Hyun (Song Chang Ui) watches her sing and is intrigued by her talent. Professor Kim is back after a successful stint on Broadway, and it so happens his ex-girlfriend (So Yi Hyun as Jung Yoon Soo) is also a professor at the same university teaching dance. They are not thrilled to see each other. Clearly there are unresolved issues between them. Turns out Shin has a slight crush on Professor Jung
Sadly all of Kyu Won's efforts are for naught, as the sick professor passes away. Kyu Won is heartbroken. Shin goes to see Kyu Won to return the money she paid his band to perform at the fundraising concert since he failed to keep his end of the bargain. He walks into the practice room as Kyu Won is playing the gayageum and interrupts her.
Kyu Won is literally pissing mad at him, furious at his self-absorption. She tells Shin that his music does not move her because he doesn't play with any heart. She wants to toss the money back at him but he grabs her hand and they are shooting sparks of antagonism at each other. Shin asks Kyu Won if she wants to know why so many people love a horrible bastard like she claims he is?
To be fair, this final confrontation scene between Shin and Kyu Won was very riveting, and is the only reason I'm giving this drama another episode to decide if I am willing to put up with PD Pyo's brain hurty directing. For now, this is simply my first impression of episode 1 of Heartstrings. The drama premiered at the bottom of the Wed-Thurs lineup at 7.6%. My prediction did come true, as City Hunter jumped up to 18% in ratings, and even Romance Town broke 11% for the first time. Youth dramas are genuinely a hard sell right now. Hopefully this drama will find an audience, because my own misgivings notwithstanding, I still want it to do well because I think the story has heart. When the camera does calm down, once in a blue moon, this drama is so lovely to look at.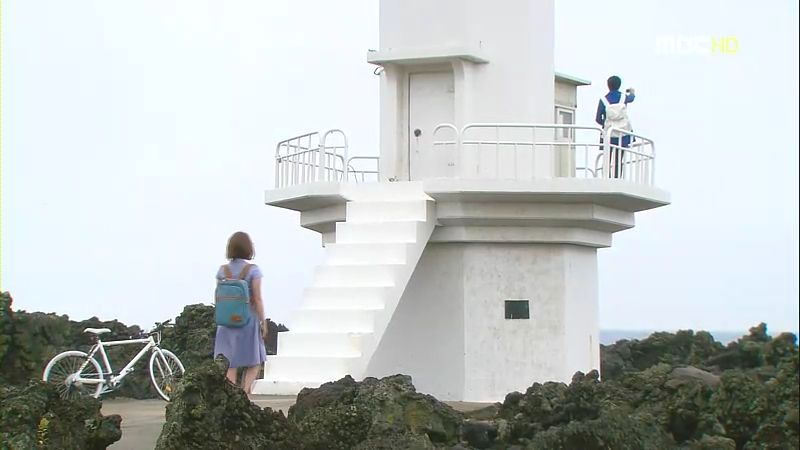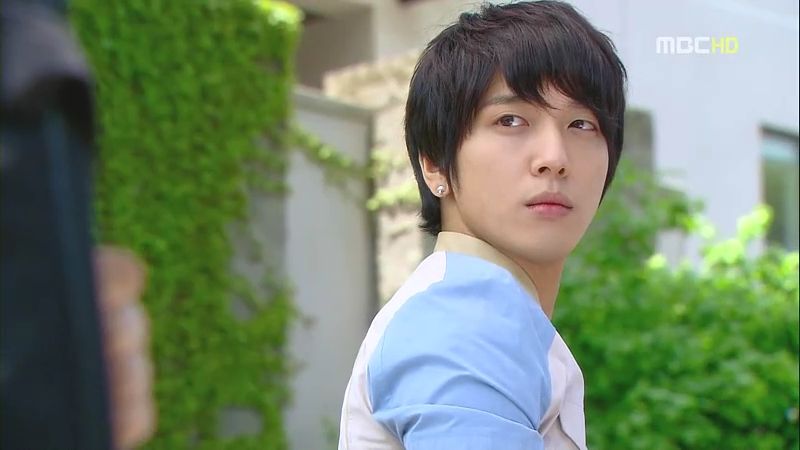 If you don't see another post from me about Heartstrings, it's likely I've decided not to write about it even if I may still want to watch. I haven't the heart to recap a drama I don't love for one reason or another.