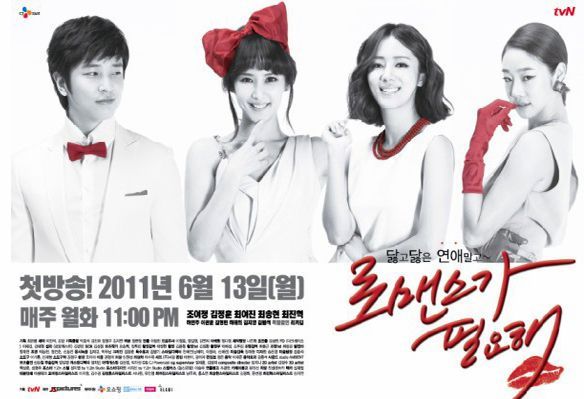 I Need Romance is good. Actually, let me add an adjective to that – after watching four episodes, I think it's very good. While I'm not (yet) in love with it, but I definitely appreciate quality when I see it. The second prime time drama from cable channel tvN, following in the footsteps and taking over the time slot originated by Manny, INR is like a breath of fresh air in the usual exercise in K-drama rom-com fare. Oh, I love me some K-rom-coms that are bathed in the usual suspect tropes with the same plot devices recycled over and over again. Nevertheless, it's always a welcome relief to watch a rom-com that isn't, well, teetering close to being stupid and requires me finding other reasons to enjoy it.
INR is smart, realistic, and above all else, very well-made. There is actually only one reason I'm not loving this drama as much as I ought to – it's because INR is really the little sibling to my favorite rom-com of 2010, Still Marry Me (The Woman Who Still Wants to Marry). Because SMM did it all and did it better, IMO, therefore INR has shades of been-there-done-that for me, except with main characters I don't (yet) care about or relate to. But it's definitely a winner, so check it out if you want a mature and thoughtful look at the modern mores of dating in K-society.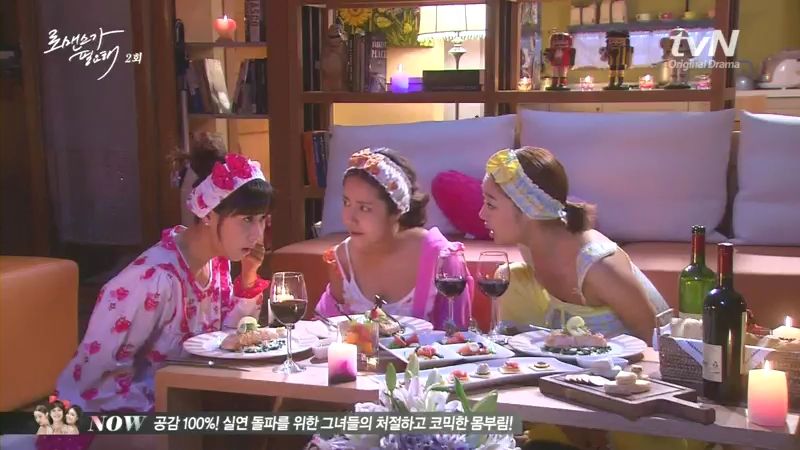 The anchor of INR is actually not the romance, it's about the friendship between three thirty-something friends who are all successful, accomplished, pretty, and normal. Just three different but wholly believable ladies who are looking towards the next stage of their lives – what comes after years of dating other than quite possibly marriage and/or breaking up?
The main character is Sunwoo In Young (played by Jo Yeo Jung), a hotel manager who has been dating a hottie film director for the past ten years. Her boyfriend is Kim Sung Soo (fresh out of the military Kim Jeong Hoon), a boyish-looking but solid and mature guy who pursued In Young after crushing on her since their grade school days. Sung Soo and In Young meet up in the early twenties, start dating after a particularly romantic kiss under the streetlamp blanketed by falling snow, and have entered their thirties stagnating in their ten-year relationship.
Neither is unhappy, but all the cracks are there. He honestly confesses to being attracted to the young aegyo starlet playing the lead in his movie, and she acknowledges that she doesn't feel the same electricity even when Sung Soo touches her breast tenderly in his sleep. It's like all the passion is gone, so what is left but lingering love and maybe a sense of commitment. At the end of episode 1, In Young asks Sung Soo to break up, because she isn't willing to have him stay by her side purely out of decency and responsibility. She deserves to be loved, wholly and without reservation. I applaud and agree with her choice, however hard it is to make.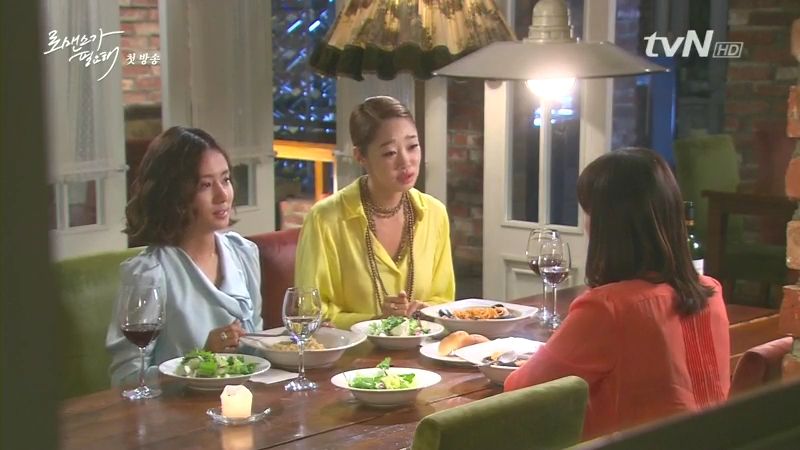 The breakup isn't easy on either of them, but luckily In Young has her two best friends to cheer her up and remind her of how to navigate the treacherous paths of a breakup. There is statuesque beauty Park Seo Yeon (Choi Yeo Jin), a boutique owner and fashion maven, and sensible and steely lawyer Kang Yang Joo (Choi Song Hyun), both of whom also have their own romantic foibles and interesting love stories in this drama. Seo Yeon is the one with all the risqué yet realistic relationship advice, finding herself uninterested in settling down or being anything less than fabulous and fun. Yang Joo, almost at the cusp of marrying her stodgy fiancée, instead finds herself stood up at the altar and needing to start all over again by the end of the second episode.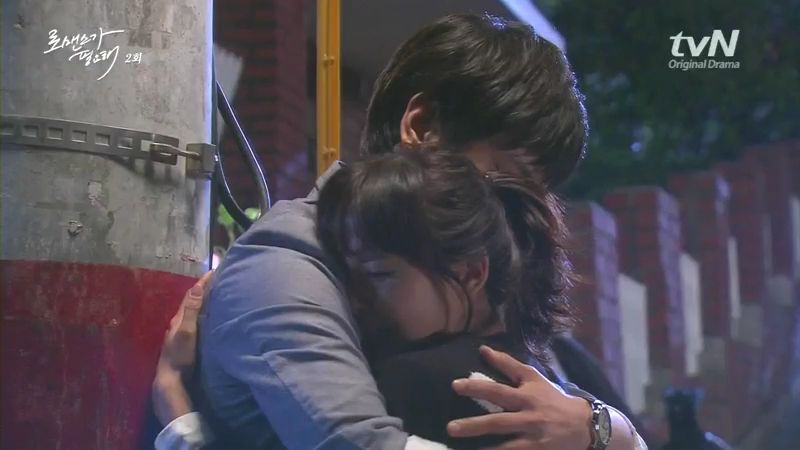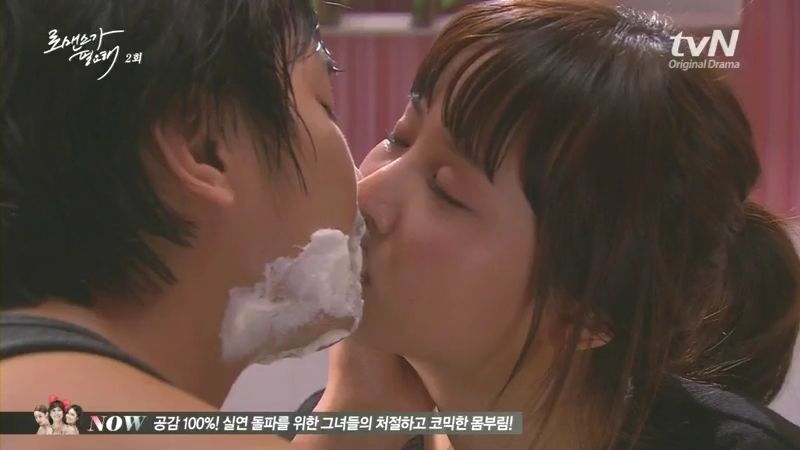 Even though In Young and Sung Woo try breaking up, neither is ready to move on, despite being fully aware that their relationship just doesn't have the youthful enthusiasm and optimism it used to. Nevertheless, they get back together by episode 2, and then plow ahead in uncertain waters. How does In Young date Sung Soo knowing that he's working with a girl who he has confessed makes his heart beat faster? And said girl has made it clear she's interested in Sung Woo, cutely announcing to In Young that she wants to compete fairly for In Young's man. Well, at least this shameless hussy is honest.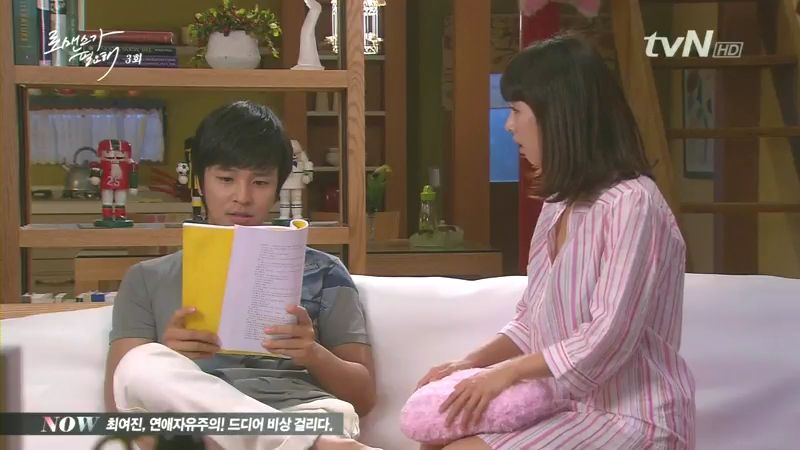 Four episodes in, In Young and Sun Woo traverse the quicksand of a relationship hastily reassembled with no issues ultimately resolved. In Young tries to stop over-thinking everything, but she is naturally a person with a worrying personality. She is especially prone to daydreams where Sung Soo reveals that is just dutifully sticking with his old girlfriend but is dying to be free to start over again with someone young and hot. The viewer doesn't get Sung Soo's side of the story, but can see that he's ultimately a decent and straightforward guy, who may or may not be at fault for a relationship failing because he's fallen out of love with his girlfriend, who he probably still loves.
If Sung Soo is tempted by the cute actress who he works with, then In Young also has a cute younger co-worker with a pretty obvious crush on her, Bae Sung Hyun (played by Choi Jin Hyuk). Are we ending with In Young and Sung Soo together, or a change in OTP? I honestly don't know, and that is a good thing, because that's a realistic possibility in all romantic entanglements.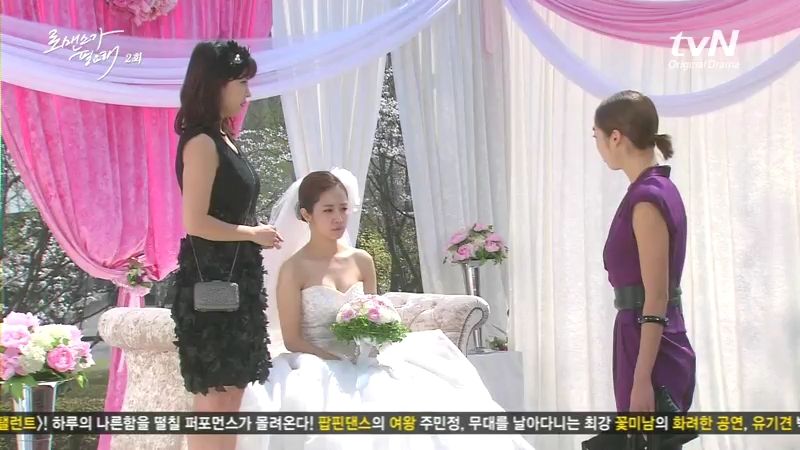 I don't think INR is attempting to parse all the intricacies of modern romance, but simply to showcase three different women and their three love stories. It doesn't aspire to be ambitious so it grounds the plot points in simple daily interactions between friends and couples at work and at home. What makes this drama interesting is the interactions are all written very smartly, with dialogue that is snappy yet always makes sense. People are not cartoonish caricatures even if they are dramatically written. There are no protagonists or antagonists, just people making pragmatic decisions that affect themselves and others in good and bad ways.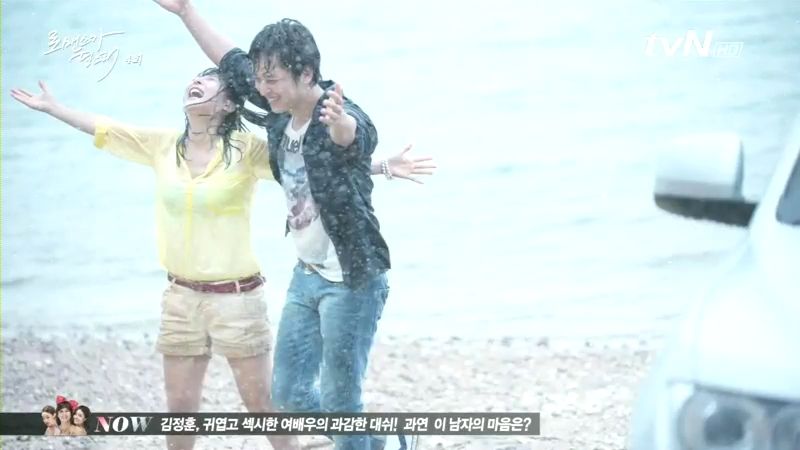 What I love most about INR is how creatively it's directed with Lee Chang Han at the helm. The only drama of PD Lee's works that I have watched before is a guilty pleasure favorite of mine, Yoon Kye Sang, Kim Jae Won, and the late Jung Da Bin in She is Nineteen (My Sister-in-Law is Nineteen). I loved the directing in that drama, and the visual flow and freeze-frame touches deftly sprinkled in INR is a treat for any viewer to enjoy. In addition, the OST is absolutely a winner and well-suited for this drama. At 45-minutes an episode, this drama just flies by in a blink and you realize that quite a lot happened in a short period of time.
The acting from the entire cast is generally quite decent – nothing to write home about, but no weak link that distracts from the flow of the story with some atrociously bad acting. We don't have any big-name stars, so the actors easily become their characters. Everyone has a very sincere rapport with each other, whether playing friends, lovers, or rivals. Military service did Kim Jeong Hoon good, because this is the first I've seen him not be stiff or self-conscious while acting, plus he's definitely still easy on the eyes with his chipmunk smile. Leading lady Jo Yeo Jung has a tendency to over play the mannerisms at times, but she does convey In Young's sense of confusion and introspection well.
I said in the beginning of this post that while I appreciate and like INR, I don't love it. It's not just due to its similarity in subject matter and execution to SMM, but also because I do find INR lacking in certain ways. I don't connect emotionally with any of the characters in this drama so far because while they are written realistically, they haven't been fully developed for the viewer. I see bits and pieces of In Young and Sung Soo, but I don't really know them as a complete character. They talk and act like I would in real life, but who are they really? I don't yet know, so I'm watching INR for the story and less because I have any emotional connection with the characters.
I can easily recommend INR as a breezy and admittedly sophisticated little rom-com to anyone looking for something that depicts love more practically than the usual swoony fare K-dramas typically parade around as shining examples of grand loves for all time. For those of you already watching INR and enjoying it, then I am going to have to pimp out SMM as the crowning glory of this type of drama. Everything I've seen so far in four episodes of INR, I saw it first in SMM, where it was done better, funnier, and more poignant.
But ultimately INR is telling a completely different set of three stories than in SMM, and both dramas are equally as commendable for daring to be different than the average Korean populist fare. I want to thank everyone who asked me to check out INR, because otherwise I'd let this one slip past me. I'm planning to continue watching it because I find it entertaining and well worth my time. As for recaps, I'll wait to see if the next few episodes really ups the stakes for me. If I become emotionally invested in the story and the characters, perhaps it'll trigger my recapping itch.