Our Material Queen Lin Chu Man isn't so material anymore. Lead actress Lynn Xiong returned to Taiwan this week for additional promotional rounds for her drama Material Queen with Vanness Wu. At this point if Lynn does one MQ promo event, Vanness does another. They are like oil and vinegar, but I'm the happy bread soaking up their chemistry onscreen.
Lynn hit Shi Ta Night Market, one of the largest in Taipei, where she was promptly surrounded by thousands of fans clamoring to shake her hand. She was wearing flats that day, and she still is taller than most guys around her. She was making crepes at a dessert store when the owner cheekily started playing an Aaron Kwok song, and Lynn blushed sweetly to be serenaded by her boyfriend.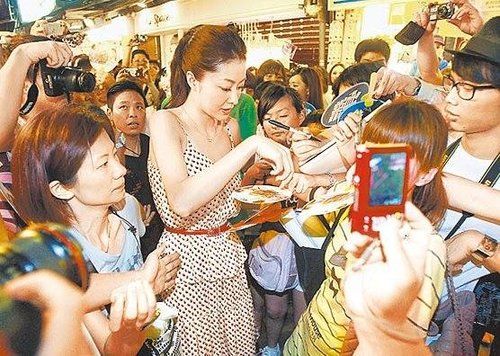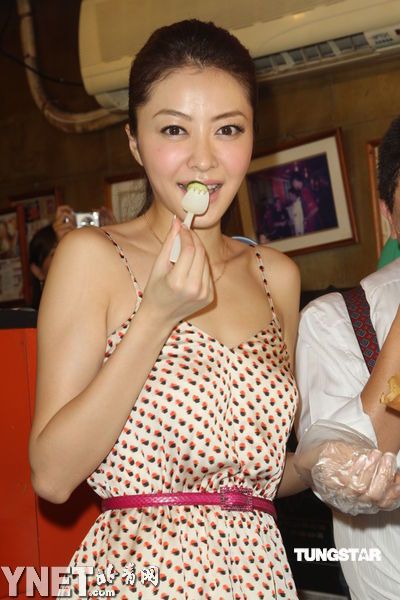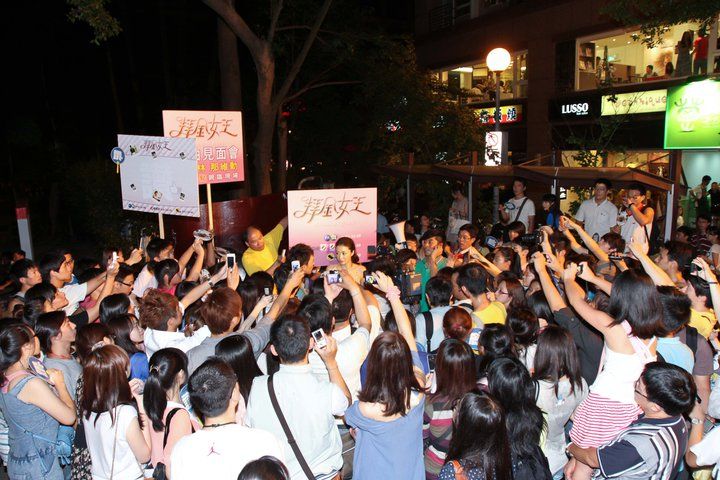 The ratings for MQ are still below 1, but the uptick last week makes me hope the drama will maintain a steady following just as the story takes a turn for the intense and dramatic.
[Credit: all pictures from Baidu Material Queen bar]