Buh? My newsfeed is usually brimming with rumors, gossip, and confirmations that rarely does any casting catch me off guard only after it's been verified. And especially about my handsome Jo Hyun Jae, no less. Well, newly minted fans of Jo Hyun Jae after watching him as the perfect white knight Han Kang in 49 Days, wait no longer because he's coming back to dramas!
Too bad it's not a K-drama (if you live in Korea), and lucky for his C-fans, he'll be in China for the next few month as he's just been cast as the leading man in the China-Taiwan collaboration period drama 胭脂霸王 (which I shall tentatively call Rouge Hegemon, the literal translation of the title).
My first experience with Jo Hyun Jae was actually watching 56 episodes of him in period costume as the titular Seo Dong of the sageuk Seodongyeo, so him in modern garb actually was odd for me. He's got the quiet presence that really fits in a period setting, so I'm thrilled he's branching out and trying new projects. Plus he has an incredibly huge fanbase in China, which will most likely expand after this drama. Rouge Hegemon started filming already on August 12th and the entire cast and crew, including Jo Hyun Jae, is already on set in China.
The leading lady will be Andy Yang (楊紫), an up and coming C-actress. The PD and scriptwriter are both famous Taiwan veterans, the former directed the pan-Asia 90s hit Justice Bao, and the latter did the screenplay adaptation for Qiong Yao's novel which became the 2000 hit Romance in the Rain with Zhao Wei and Ruby Lin. Below is Andy Yang and a sneak peek at her character's costume for the drama. Rouge Hegemon is scheduled to complete filming in the beginning of 2012, with a broadcast date to be set thereafter.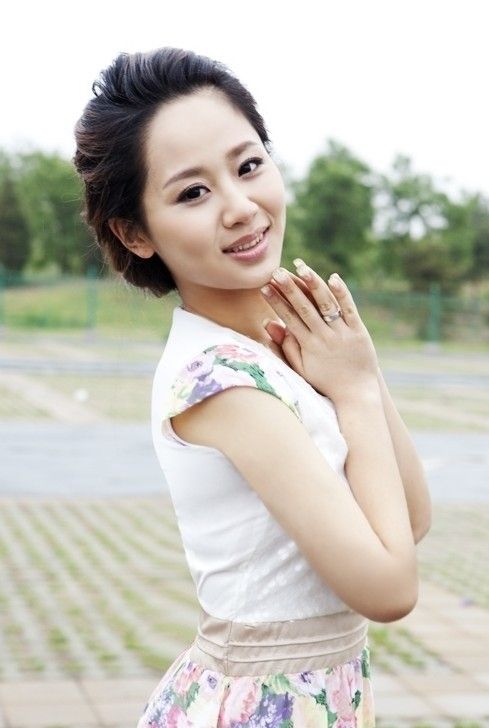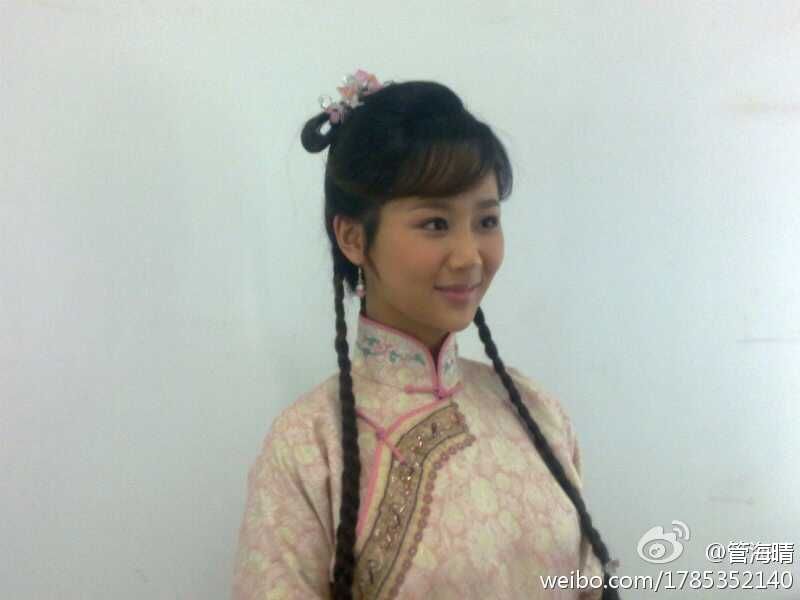 Here's a plot synopsis (warning spoiler-heavy):
At the dawn of the Republic (the years right after 1911), in a small crossroads town, Lei Er (Andy Yang) was born with supernatural powers and has always vowed to become a female biao shi (a biao shi is someone tasked with transporting goods within China, who must have martial arts skills to safeguard the goods from bandits on the road – imagine an old school Fed Ex). But the gods seem to want to thwart her, and her road to becoming a biao shi is fraught with considerable obstacles.
Xiao Wu Kue (Jo Hyun Jae) is the son of the owner of the Xin Yi Biao Ju (a biao shi works for a biao ju, which means transportation company) and was born on the same day as Lei Er. But he was born with a weak constitution so he cannot learn any martial arts skills.
Ou Lang, a bandit leader, is enchanted by Lei Er's optimism and kindness and pursues her, except Lei Er only has eyes for Wu Kue. But Wu Kue, who loves learning about Western culture, has a crush on the aloof and haughty Ya Ge Ge (a Ge Ge is the Qing Dynasty title for a princess of the royal family). The four youngsters will find their lives intertwined because of a threat to the Xin Yi Baio Ju and a secret treasure map.
The legendary treasure map attracts the attention of a former Lord of the Qing Dynasty who possess a key, a blind eunuch who survived the end of the Qing Dynasty and is the only one who knows the secrets of the map, a police captain, and so on and so forth, everyone desiring to possess this map. Their arrival throws the little town into a state of upheaval.
With everyone harboring their own agenda and wanting to find the treasure, to protect the goods entrusted to them, Lei Er and Wu Kue finds themselves caught up in this maelstrom. When the treasure is finally found after a considerable effort, it turns out the treasure is not gold and jewels. After enduring a harrowing adventure, Lei Er and Wu Kue finally get together and inherit Xin Yi Biao Ju, continuing the family legacy.