Man, I do not want to be the drama going up against the upcoming TBS 60th anniversary dorama/annual KimuTaku offering Nankyoku Tairiku, which premieres October 16, 2011 on Sundays. This will surely wash the stink of Tsuki no Koibito off, because who can resist Kimura Takuya in a period drama (set in the 50s), in an exotic locale (filmed on location in Antarctica), and with man's best friends (more than a dozen Sakhalin Huskies).
Co-starring with the Prince himself will be the reigning Princess herself Ayase Haruka (who was just selected to headline 2013's Taiga Yae no Sakura), making this their second collaboration since Mr. Brain, in addition to a slew of guys including Sakai Masato and Yamamoto Yusuke going to the South Pole with KimuTaku.
TBS is going all out as it ramps up promotions for this unprecedented drama, which just announced that the theme song will be performed by Nakajima Miyuki, one of the most revered singers in Japan. Below are some stills and the first ever clip of scenes from the drama. It looks fabulous. Click here to read about the story of this drama, which is based on a feel good true story.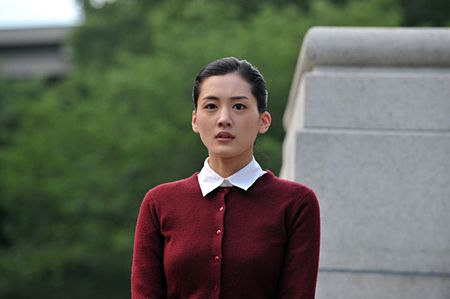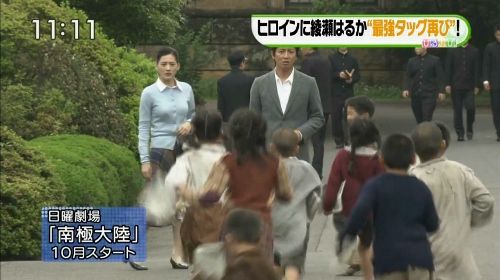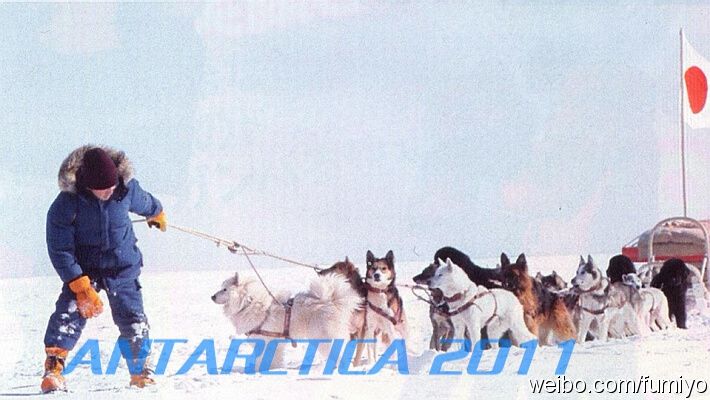 Click here to watch scenes from Nankyoku Tairiku.