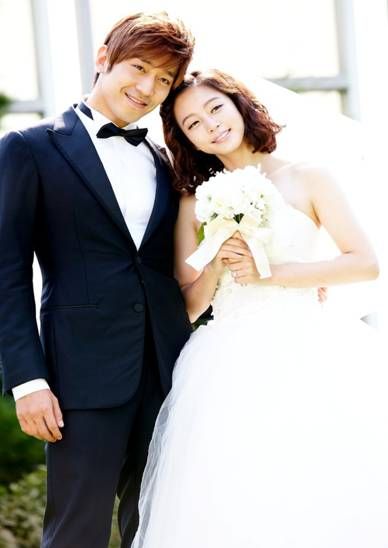 If watching (and following along with the drama-making-the-drama) of Spy Myung Wol made me feel like I just ran a marathon, I can only imagine the bone-deep exhaustion the actors and crew must feel for producing this for the past 8 plus weeks. A round of applause for bringing this story to a conclusion, even if the story jumped the shark so long ago I can't even see the other shore from where the ship ended up docking.
If anyone even cares about my two cents, these final two episodes were plain dreadful. Nothing got resolved properly and things magically happened. All in all, this drama is currently leading the pack for hottest mess of 2011. But you know what? I'm glad I watched it to the end, because ultimately I want to give a round of applause to the hardworking cast and crew, who ought to be proud of their effort even if the work product was so ultimately so nonsensical.
Episode 17-18 baby recap:
Kang Woo gets shot by the sniper after he uses his body to shield Myung Wol, as opposed to pulling her down so both of them avoid the line of fire. But he's not a trained spy, so one shouldn't expect him to know tactical strategy. Kang Woo collapses into Myung Wol's arms as the blood so theatrically splashes on her. Why that sniper didn't pump a second shot into Myung Wol at this very moment confuses me. Maybe he forgot to go to the ammo store and buy more than one bullet.
Kang Woo is rushed to the hospital and taken into surgery. Dae Kang fields the media frenzy about Hallyu star Kang Woo getting shot while taking wedding pictures. Myung Wol goes to the bathroom to wash the blood off her hands, but the blood is splattered all over her white wedding dress. Most expensive dry cleaning bill EVAR.
Choi Ryu finds spy parents and warns them about the snipers from the North here to kill them. He finds out to his relief that Myung Wol is fine, but Kang Woo got shot in her stead. In Ah and Chairman find out that Kang Woo got shot and both are surprised. In Ah overhears her grandpa getting an update that Choi Ryu has not left the country, and may be involved in the shooting. She's just happy to hear he's fine.
The doctor informs Myung Wol and Dae Kang that the surgery is a success and they just need to wait until Kang Woo regains consciousness (somewhere Eric is saying "hahaha, I get to sleep, suckers!"). Dae Kang comforts Myung Wol, who suddenly puts two-and-two together about Choi Ryu not leaving the country and his threat to eliminate Kang Woo a few episodes ago.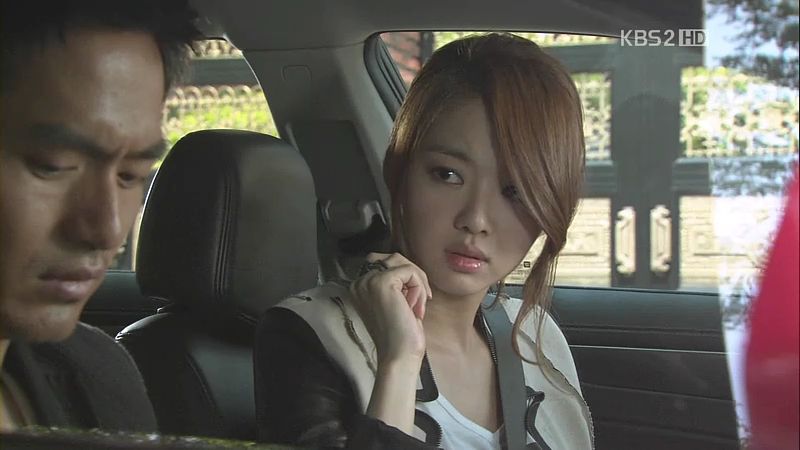 Choi Ryu finds the sniper taking aim at Myung Wol again, and warns him to report to their superiors to halt this assassination attempt. The sniper injures Choi Ryu, who manages to betray country at long last and kills his sniper comrade to save his beloved. In Ah finds an injured Choi Ryu and helps him avoid detection when she can't decide whether to turn him in or save him.
Choi Ryu goes back to the spy lair only to have Myung Wol point a gun at his head, warning him to leave Kang Woo alone or else she'll hate Choi Ryu forever. Lady, you already tore his heart out of its chest cavity and then stomped on it for good measure. At least have the decency to stop pointing a gun at his pretty pretty head.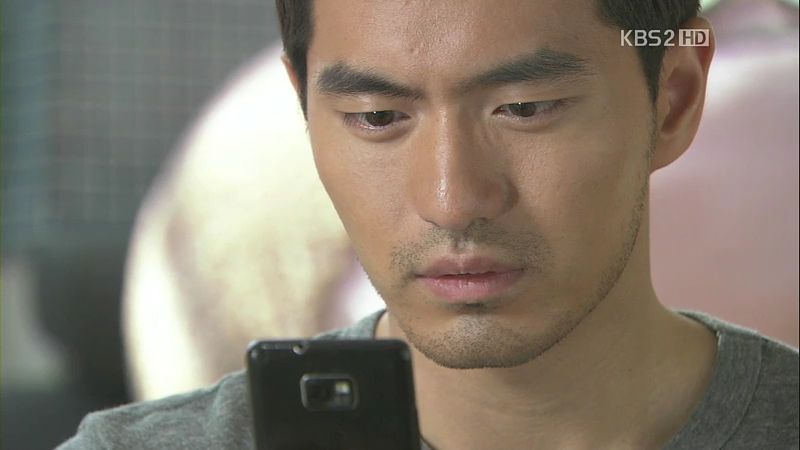 In Ah tries to get the scoop on Choi Ryu from grandpa, who wonders if his very dim granddaughter has fallen in love with his spy nemesis. The Chairman gets a report that the Four Book isn't the same as before, and is pissed Choi Ryu one-upped him again. Choi Ryu goes to tend to his injuries alone and mope. Myung Wol watches a sleeping Kang Woo and remembers their sweet moments together.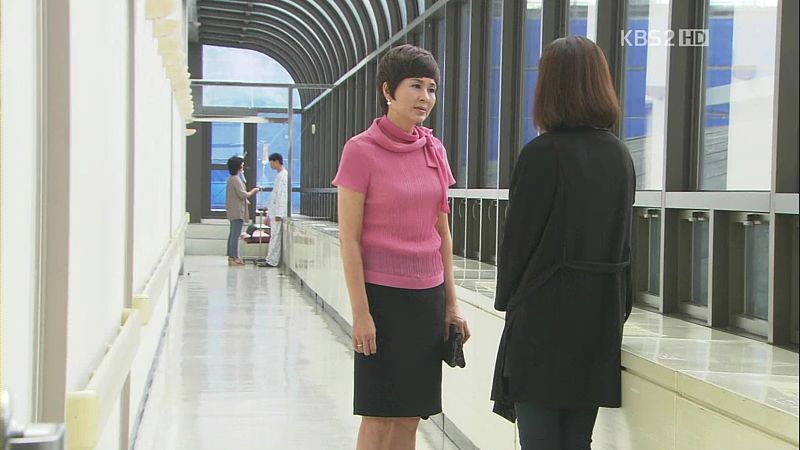 Ok Soon finds Myung Wol at the hospital and explains they understand Myung Wol's decision to be with Kang Woo. Both spy parents have decided to stay in South Korea and defect. They also reveal that a sniper sent from the North was responsible for Kang Woo getting shot. Myung Wol is stunned she once again misunderstood Choi Ryu. Suddenly goons come for Myung Wol, who breaks free and escapes into a car driven by Choi Ryu.
Myung Wol apologizes to Choi Ryu for wrongly accusing him of trying to off his love rival. Kang Woo wakes up and immediately asks Dae Kang about Myung Wol. The spy parents discuss a plan where one of them turns the other in and gets the finders fee. The other one goes to prison for a while and after coming out, they can split the money. But their mutual distrust torpedoes this plan.
The spy family reunites and tries to decide what to do. Dae Kang comes looking for Myung Wol and the spy parents deflect him, but they all find out Kang Woo is awake. The Chairman meets with Choi Ryu, who explains the secret of the Four Books leads to a treasure of invaluable natural resources that can make the Chairman as powerful and rich as an Emperor. Choi Ryu is willing to turn it over in exchange for a promise Myung Wol will be safe.
In Ah searches her grandpa's file and discovers that Choi Ryu and Myung Wol are North Korean spies. Myung Wol goes to say goodbye to Kang Woo, who briefly awakens to ask Myung Wol to always stay with him. When Kang Woo awakens the next morning, he immediately makes a beeline for the spy lair, only to find out from the spy parents that Choi Ryu has taken Myung Wol away. Ok Soon warns Kang Woo that it's impossible between him and Myung Wol even if he finds her.
Choi Ryu brings Myung Wol to the mountains, the same spot where she once spent the night with Kang Woo after finding him lost. Kang Woo calls the Chairman and warns him to leave Myung Wol alone, otherwise he'll release evidence about the Chairman's misdeeds. The Chairman tells his lackeys to locate Myung Wol, who he can use as leverage against both Kang Woo and Choi Ryu simultaneously.
Choi Ryu and Myung Wol sit around a campfire and discuss life in North Korea. Choi Ryu thought it would be his final assignment when Myung Wol's father asked him to take care of Myung Wol.
Kang Woo finds In Ah, both confirming they know the spies identities, with Kang Woo asking In Ah for help finding Choi Ryu, which will lead him to Myung Wol.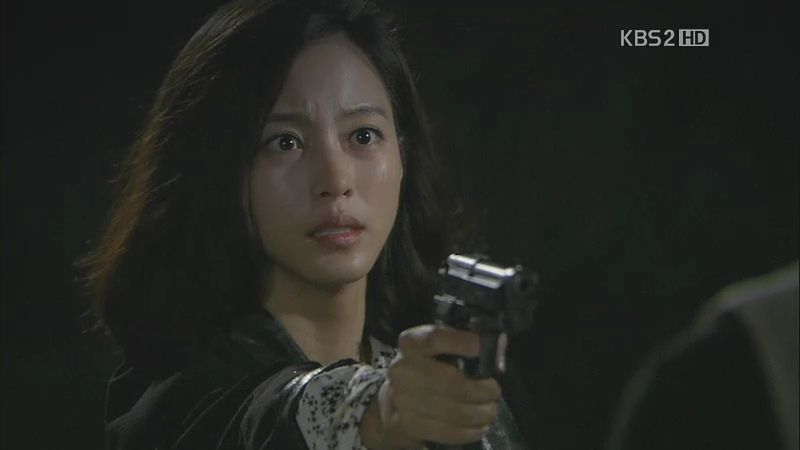 Choi Ryu covers a sleeping Myung Wol and goes to meet with In Ah, thinking he's meeting with the Chairman. Kang Woo arrives and demands to see Myung Wol. Myung Wol wakes up alone and finds men swarming the mountainside looking for her. Suddenly someone walks into the cave and she points her gun at the person, only to see that it's Kang Woo.
Kang Woo back hugs Myung Wol and asks her to please stay here with him. Choi Ryu and In Ah are on the mountain. In Ah twists her ankle and Choi Ryu tends to her. Kang Woo and Myung Wol spend time in the cave, but Myung Wol leaves the next day with Choi Ryu.
The spy kids go back to the spy lair and meet up with the spy parents. Myung Wol has a meal with her fake parents and thanks them for supporting her on this mission. Myung Wol goes to a Four Book drop and gets captured the Chairman's goons.
Choi Ryu hands Kang Woo an external hard drive with the Four Book info. In Ah tries to stop her grandpa from more evil plotting but to no avail. I think the Chairman isn't so much into the Four Books as he's into being an hand rubbing evil mastermind. The spy parents find out that each has gone to the authorities to turn themselves in for the other's sake.
Kang Woo meets with the Chairman to get Myung Wol released and gets beat up for his attempt. Choi Ryu finds the Chairman and points a gun to his head, but In Ah steps forward and asks Ryu to spare her grandfather's life. Choi Ryu leaves, but the Chairman doesn't get away because South Korean authorities arrive to arrest him.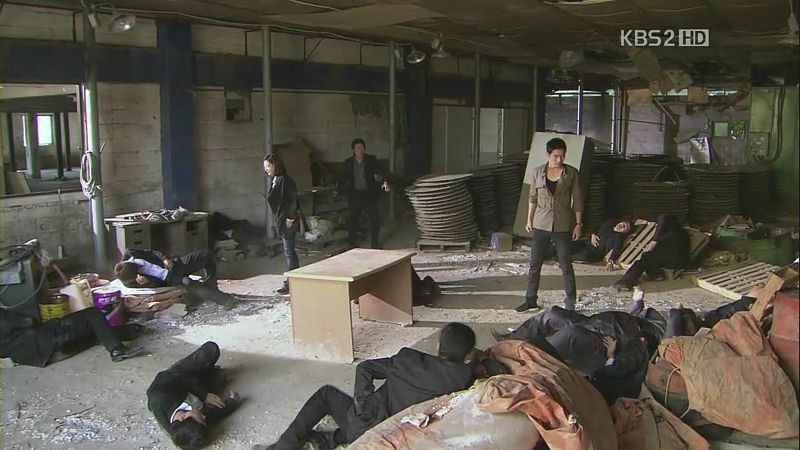 Choi Ryu finds out where Myung Wol is stashed and arrives to do their spy duo ass kicking escape.
Kang Woo is driving to meet up with Choi Ryu and Myung Wol. Suddenly we see a sniper aiming at the car with Myung Wol and Choi Ryu, and a shot rings out, sending the car careening over the embankment and landing in a burning inferno. Kang Woo gets out of his car and wails in pain.
A year passes, and Kang Woo dreams about a happy home life with wifey Myung Wol cooking for him. Can we please once have the guy cooking for the girl. Oh wait, that already happened in LTM multiple times, so that balances out the male ego universe. He wakes up hung over and still depressed.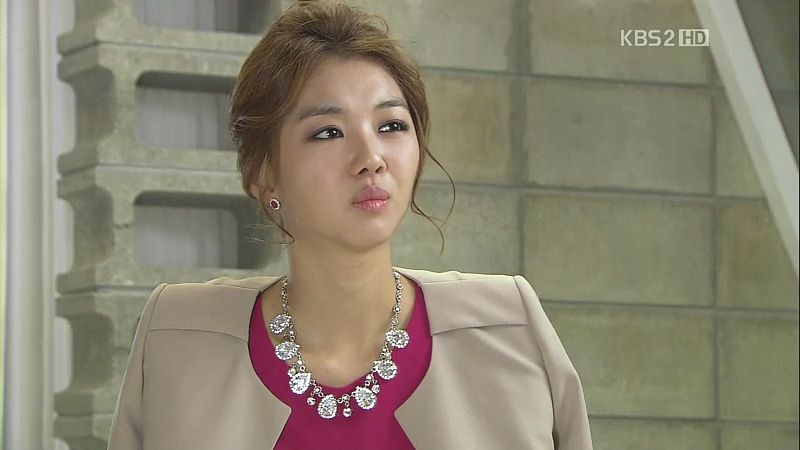 In Ah's younger sister is now a big star, while she still pines for Choi Ryu. Kinda.
The spy parents are happily settled in South Korea – Ok Soon runs a restaurant and Hee Bok works at a coffee shop. They are clearly a cute older couple.
Kang Woo is at the airport headed for an overseas project. A woman in a short wig bumps into him. Of course it's Myung Wol.
Kang Woo chases after the woman and finds his dad's baseball on the floor. Myung Wol appears before him, holding the autograph she got from him the first time they met in Singapore. They hug and she promises to never leave his side again.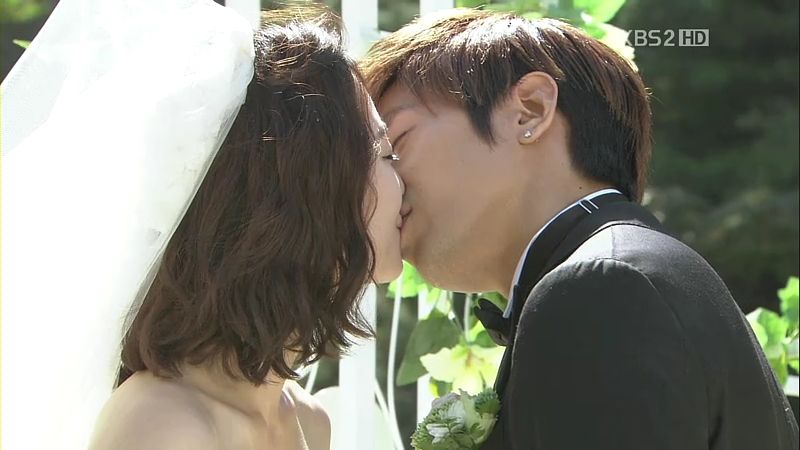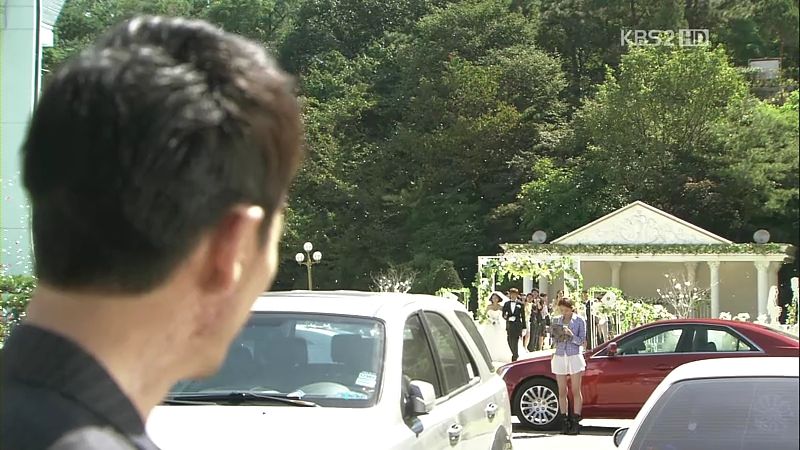 Cue wedding bells, and Kang Woo and Myung Wol finally walk down the aisle. In Ah finds traces that indicate Choi Ryu might still be alive. We see Ryu standing outside the church watching the wedding. He has burn scars on his arm and his neck. He leaves without being seen.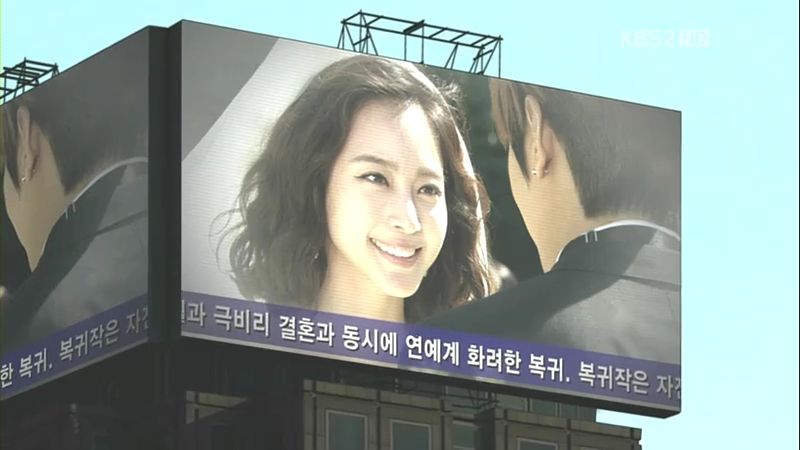 Kang Woo and Myung Wol drive off on their honeymoon. A TV news reports announces that Han Myung Wol and Kang Woo just got married, and will next be starring in a drama called Spy Myung Wol. The end. If anyone was wondering: I don't know where the North and South Korean government characters all went after episode 6, the Four Book remains a convoluted red herring/plot device, not sure if Myung Wol defected, and finally, let's not even think about how Myung Wol and Choi Ryu escaped the burning vehicle and why it took them 1 year to resurface. All I care about is that the writer(s) of this drama never be allowed to write again.