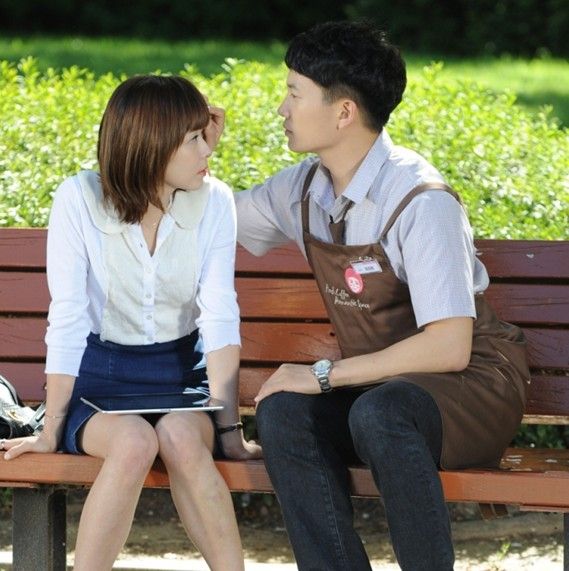 Whenever I watch a preview for Protect the Boss, it gives me this giddy warmth in the pit of my belly, because what I see is always so sincere and sweet, not contrived or plotty. So after everyone got rather upset in the last episode, it's nice to see that family and affection continue to rule the roost, with people moving forward in the pursuit of their goals and objectives.
Written preview for episode 11:
Moo Won's presence causes the atmosphere to turn complicated again. Eun Seol concedes that she's truly gratefully, and feels genuinely blessed. But she follows by saying that she's rushing so much that she feels exhausted and suffocated, and asks them both to please give her some space. Ji Heon and Moo Won are stunned and agree to cease their battling and give her some space.
Eun Seol goes to wake Ji Heon up as usual, but can't help but stare at his sleeping face with a smile. Ji Heon tells Eun Seol to treat her boss and the company as one, and he'll try to turn her back to the crazy bun-head girl she was before.
Video preview for episode 11:
http://www.youtube.com/watch?v=riALp9XwlKc