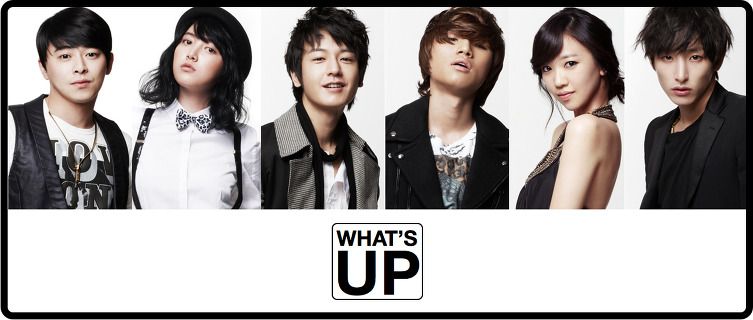 After Birdie Buddy and The Musical were picked up this year by cable networks and aired, the number of pre-filmed dramas waiting for an airing date and network dwindled down to just What's Up, which coincidentally was the only one I was interested in anyways. WU is a college music-themed drama about students in a performing arts department, starring Daesung of Big Bang, Im Joo Hwan, Im Joo Eun, Jang Hee Jin, and Oh Man Seok.
Today the K-news reported that soon-to-be-launched cable channel MBN has picked up the rights to WU and will be airing the drama sometime in late December or early January, with a time and day of the week still undecided. Just for context purposes, MBN is also the channel that is going to air the daily drama Vampire Idol with No Min Woo as an alien vampire come to Seoul to become an idol. That's some strange programming MBN has lined up. For now, check out some awesome early peeks at WU below.
 What's Up comes from the famed screenwriter Song Ji Na, who wrote Eyes of Dawn, Sandglass, Legend, KAIST, with her most recent drama being Story of a Man. This woman doesn't mess around, does she? I'm thrilled WU is FINALLY getting picked up after SBS pulled a bait-and-drop on it earlier this year.
Too bad one of the leading men, Im Joo Hwan, is currently in military service and won't be able to promote the drama. But Daesung's legal woes stemming from an accident have been put behind him, and I'm dying to see Im Joo Eun back on screen after she had a memorable debut with Hon. Enjoy some teaser treats of WU below while waiting for the official promotion materials to drop soon.
Preview for What's Up:
BTS of What's Up (with English subs):