Just two months out from it's premiere date of January 8, the upcoming NHK Taiga for 2012 started filming last month and the first stills have started to trickle out. Starring Matsuyama Kenichi, Tamaki Hiroshi, Fujiki Naohito, Matsuda Shota, Daito Shunsuke, Okada Masaki, and Fukada Kyoko, Taira no Kiyomori tells the life of the titular general of the late Heian period in Japan who started the first samurai-based (as opposed to civil-based) government.
Kenichi plays Kiyomori while Hiroshi plays his life long rival Minamoto no Yoshitomo. I wrote about the casting a few months ago here, so I shant repeat it all again. The early stills looks fabulous. I'm loving how well matched the two leads are in screen presence, physical stature, and acting prowess. And I don't think I've seen Kyoko look this radiant in years. Of course, I just want to pinch my darling Shunsuke's cheeks, he's so cute.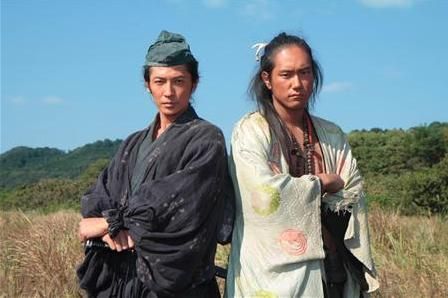 Our two male leads going mano-a-mano on horseback and posing for the media. I hope NHK doesn't screw this one up in terms of story and execution, because the cast looks beyond perfect.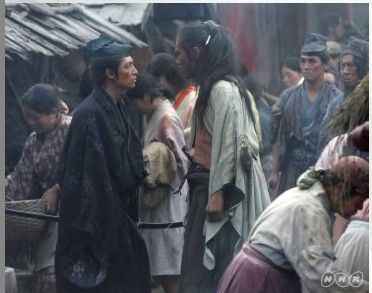 Kyoyo looks lovely as the titular Tairo no Tokiko, the wife of Kiyomori. She's three years older than Kenichi in real life but onscreen I can't see any age difference at all.
My Shunsuke plays the younger brother of Kiyomori, Taira no Iemori. Not digging the hairstyle much but everything else looks just right.
Baby-faced cutie Masaki plays Minamoto no Yoritomo, the third son of Hiroshi's Yoshitomo. Masaki's character will be narrating this Taiga, and he is officially the youngest actor in NHK history to narrate a Taiga. His character, if you know your Japanese history (I do, I do!) is the founder the Kamakura Shogunate (or Kamakura Bakufu), which was a period where the Emperor was merely a symbolic head but it was the Shogun who wielded the real power and authority in Japan. So this drama will start off with a 39 year old Yoritomo hearing about the death of Kiyomori and reminiscing about his life, which is how the drama will delve into Kiyomori's story. I adore Masaki, but he looks like a kid playing dress up here.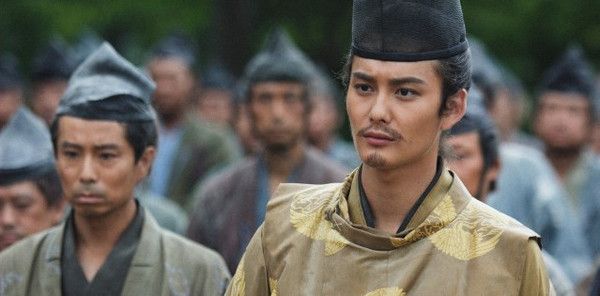 And last but not least, a tiny peek at Naohito in costume. He's the guy on the horse in the left of this picture.