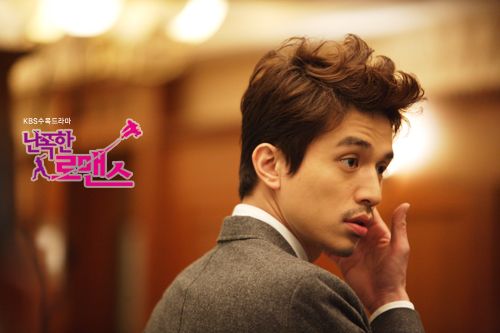 I'm not terribly excited about the upcoming Wild Romance with Lee Dong Wook and Lee Shi Young, and the first teaser doesn't change my feelings (yet). I do hope the drama actually follows through with the baseball theme, instead of doing a bait-and-switch like Man of Honor did. Lee Shi Young's barftastic hairdo actually looks not nearly as ugly when it's onscreen, whereas on print it just overwhelms the frame and becomes all the eye focuses on. I enjoy a bickering duo rom-com, but the tone of WR seems a tad too slapstick for me. But who knows, with some great OTP chemistry any drama has a chance to engage my interest once I start watching. Read on for the first teaser and my translation of the plot synopsis.
Teaser for Wild Romance:
At her father's birthday party, a drunk Eun Jae runs into Mu Yeol, the second baseman for the team Green Dreamers, who beat her favorite team. She starts a fight and beats him up. The video of the beat down goes viral and threatens the career of both of them. To salvage the situation, the world is told that Eun Jae is Mu Yeol's bodyguard and the beat down was actually Eun Jae teaching Mu Yeol self-defense. This explanation turns into Eun Jae actually becoming Mu Yeol's bodyguard for real. What will happen since they can't stand each other?