In yet another round of "Which Drama Wins the Time Slot", the three new horses took off at a mild trot if the ratings for the first episode are any indication. KBS wins the first round as its Bridal Mask with Joo Won garnered a 12.7% ratings on AGB, following by MBC's I Do I Do with Kim Sun Ah and Lee Jang Woo getting 10.5%, and poor So Ji Sub has to bring up the rear as Ghost was pretty much a non-entity with only 7.6% in ratings for SBS.
Of course these ratings can change around rather quickly but the first impressions from the Korean audience have spoken. They are apparently in the mood for some period heroic action from Joo Won more than they want slick procedural crime solving from Ji Sub. And in between, I think Sun Ah's I Do I Do will do just fine. Of the three, I only watched IDID (like I said I was going to), and to my happiness it wasn't bad at all. Dare it say that it actually had plenty of potential and I like the directing and writing quite a lot.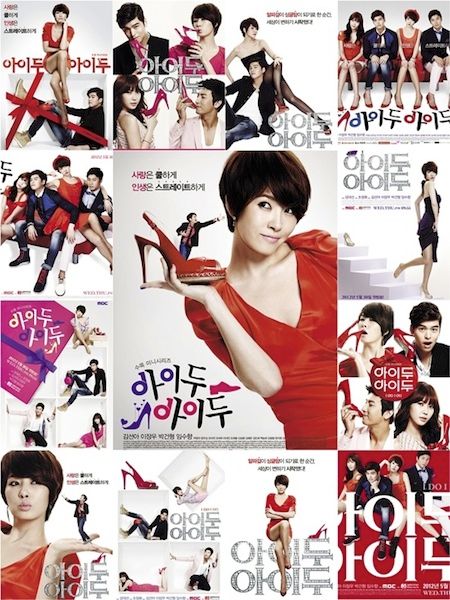 So apparently word around the web is that Bridal Mask is easily the best of the three new dramas in terms of quality. Sadly I am completely immune, and rather turned off by, Joo Won. I find him unattractive and his type of shouty acting style is totally not my thing. Plus my last Korean period drama was Capital Scandal, and despite it starring my beloved Kang Ji Hwan, I really didn't like it much (good concept, uneven execution, an OTP I really couldn't connect with). But if you lurve Joo Won, BM looks like the real deal, so off you go to happy land! As for Ghost, apparently it should just call itself Sign 2, but since it can't even get half the ratings Sign's first episode got, perhaps the Korean audience is over the taste of slick procedurals?
Which brings me to the only drama I did watch, the drama that has the acronym of IDID (as in I did), and despite all the lackluster posters (and this drama has A LOT of posters, as evidenced above) and previews turning me off, episode one turned me back onto this sucker again. It wasn't perfect, what with Lee Jang Woo overacting and directing that needs a bit of fine tuning, but overall the set up and the execution is solid and enjoyable. It wasn't shrill or screechy at all, and Kim Sun Ah is once again doing her thing the way I like it – outwardly confident mature woman with hidden insecurities. The OTP has great chemistry right off the bat, but it's not overwhelming or feels contrived. I find the slow pace of developing the story really refreshing and I enjoy getting to know all the characters so far. I'm pleased IDID ended up not being a I Don't I Don't, leaving me with a pleasant Wed-Thurs diversion.