This spoiler stuffed post for Big is so damn amazing it needs to be accompanied by the header for the Cola Kiss from Lie to Me. Yes, it's at that level of making me so happy I might've burst a blood vessel somewhere. I had an amazing weekend already, so this is like icing on the cake I never expected to get nor needed. Despite it being Father's Day, I got to go see Les Mis and hang out with my girlfriends and eat so much kogi my belly is declaring a strike. So at the end of the already perfect evening, coming home to these pictures made me wonder if there was a catch somewhere, because so much good things happening at once makes me wonder if I owe a leprechaun some money. I won't look a gift horse in the mouth, so join me in spazzing. 
If you are unable to process the contents of these pictures because your brain exploded (sorta like mine did), then I can describe it for you. Kissing and more kissing. Between Kyung Jae and Da Ran.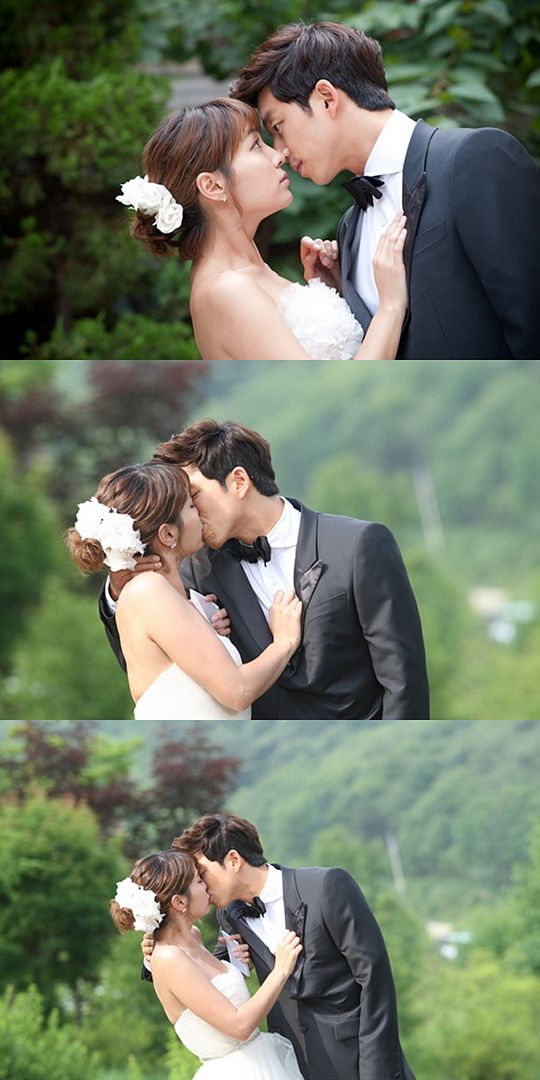 Kyung Jae on a bike is adorable, but on the heels of the kissing pictures above, I've sorta zoned out already.
The previews for episode 5 show Da Ran discovering that Yoon Jae was planning to go to LA when she comes across his plane ticket. Mari starts to suspect that Kyung Jae may not be just some doctor ahjusshi. And Yoon Jae's mom returns to Korea and finds out her son was recently in a car accident. Oy vey.