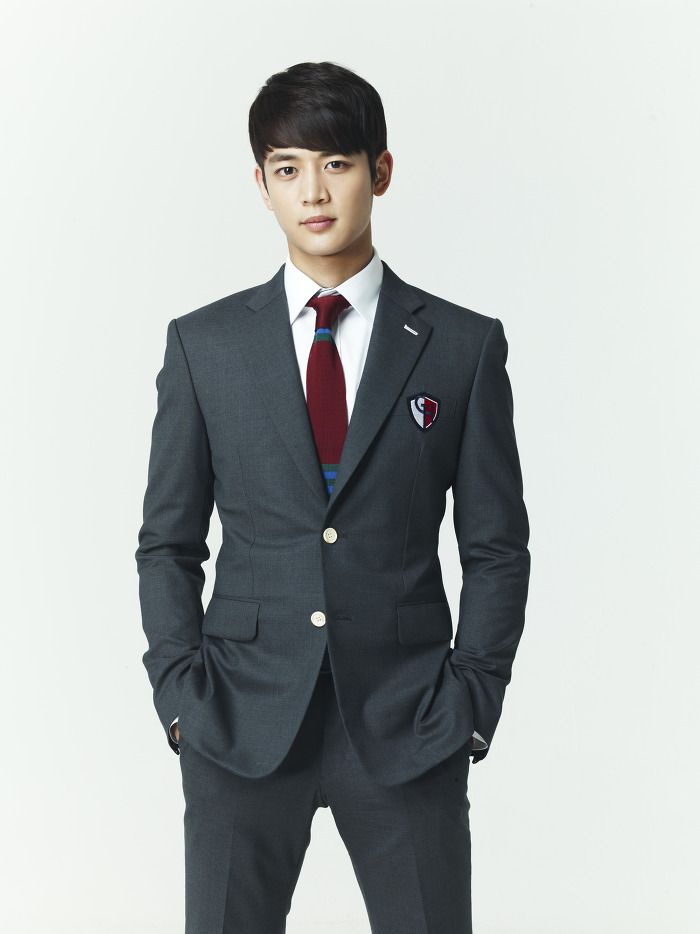 I think there is some cosmic drama in-joke somewhere that has resulted in me recapping Oguri Shun's Rich Man, Poor Woman around the same time Korea's remake of Hana Kimi is about to premiere. What will original J-flavor Sano Izumi think about his hoobae Min Ho trying on the high jumping champion facing a career bottleneck? I know what I think – the more I see of Min Ho in character, the more I like what I see. Am I crazy in thinking that he looks ridiculously fine in a school uniform? Based on the stills alone, he's the only Sano who actually looks athletic enough to convince me he's a champion high jumper (Shun does the brooding well, but athletic he's not; Wu Zun has more muscles than the rest of Fahrenheit but nothing else is in that pretty brain of his). Sulli is more Horikitty than Ella, which frankly makes me happy. At this point, even Ella is beyond the Hana Kimi stage of Ella. My interest in To the Beautiful You continues to inch up, and then I remember this drama is going up against Arang and the Magistrate. SM idols in a manga adaptation versus Junki/Mina in Korea's favorite sageuk genre? Oh the disparity. If this underdog can carve out a comfortable niche, that will be success enough.
Shun barely had any muscle tone, and Zun in his natural state is so buffed up he was more body builder than lithe high jumper. This Min Ho feller has the physique that believably can pass as a high jumper. With the J-version and TW-version of Hana Kimi being widely acknowledged as flawed but enjoyable for most people, maybe Beautiful You will turn out to be Baby Bear in Goldilocks and the Three Bears – just right. It's not letting me embed so you all go watch it at YT.
Second teaser for To the Beautiful You: click here to watch before SM pulls it down. If it gets pulled, I'll look for another link. SM is being super duper trolls when it comes to Beautiful You related material.