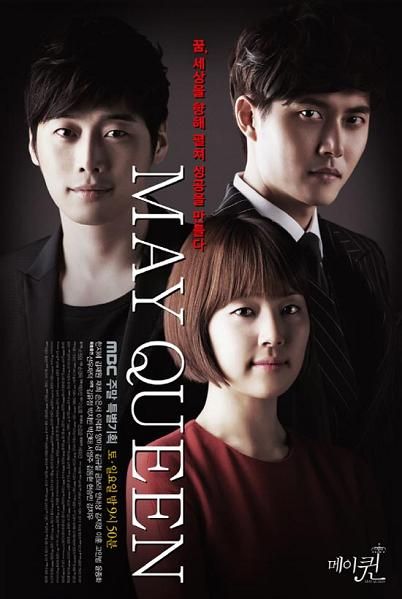 When I first heard about May Queen, it sounded like a potential Giant. It's not, it's stupid beyond belief. It could be stupid and sprawling like East of Eden, but it isn't either. The whole poor girl destined to reach ship building greatness feels pretty small-scale so far, and the amount of beyond ridiculous machinations of the bad guys to get everyone from point A to now has been nothing short of borrowing every makjang element from other dramas and throwing it at the wall. I was headdesking throughout the first eight episodes during the kids portion, which undoubtedly was well acted but I was losing brain cells rapidly. But now the adults have shown up and within the last four episodes my interest level went from negative 10 to 90. All of that is thanks to Jae Hee playing the oppa prosecutor Park Chang Hee, who for all intents and purposes I ought to dislike, but instead I am rabidly on his ship. He's been dating Han Ji Hye's Cheon Hae Joo for the past 15 years! How could they not be OTP! But of course, the whole his dad is complicit in her dad's murder and then throwing her away bit is clearly a hurdle they might never get across. Not to mention Kim Jae Won's rascally ship building supervisor Kang San, who is also childhood friend, is pretty much sunshine and puppies and the saner choice for the heroine. But hot diggity, someone in the costume department put Jae Hee in three piece suits! How the hell am I supposed to concentrate on anything else when he shows up onscreen? Yeah, the Playground is henceforth Team Chang Hee. Imma go down with that ship even if its in flames.
May Queen has been steadily and surely extending its ratings lead on rival Five Fingers, which I long ago dropped faster than a hot potato. Call me when Joo Ji Hoon cuts his hair. As for MQ, it's totally guy eye candy, and for whatever reason the normally cool Han Ji Hye, who rarely has chemistry with her male leads, actually has chemistry with both guys here. Yay! I can't wait for the love triangle to unfold, but I'm sure my heart will first be stomped on to pieces because that means Chang Hee and Hae Joo have decided not to be together for whatever reason. 15 years! They were totally secretly dating for 15 years! That's like a drama fantasy we rarely see, since typically that means the two have a brother-sister vibe. But it is totally not the case here, where I just want Chang Hee to kiss Hae Joo until she swoons. Or something like that.
Chang Hee oppa buys Hae Joo new shoes and a suit for her job interview. He piggybacks her so her feet don't get cut up when walking on the rocks along the beach. They talk about their dreams and hopes. He calls her "my lighthouse", the beacon of light that keeps him from going crazy with anger at the unfair world around them. Why can't they run away with a deserted island and pretend all the horrible people around them don't exist?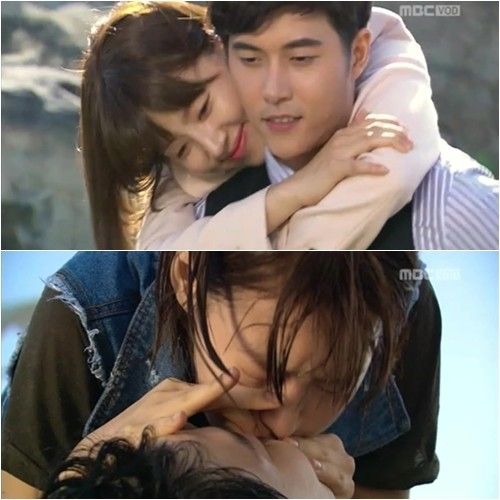 San oppa is adorable beyond belief, but in a drama where people are beaten and murdered left and right, he's rather an outlier and I need my brooding Chang Hee oppa more.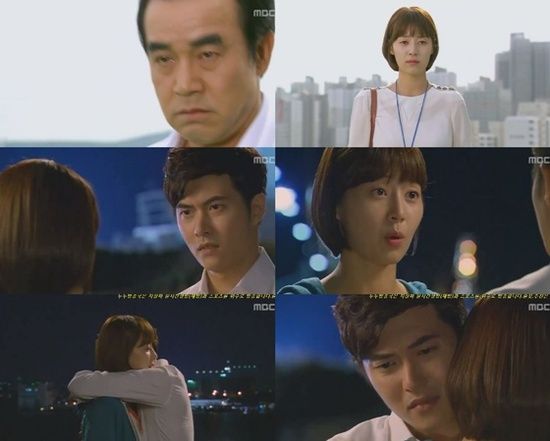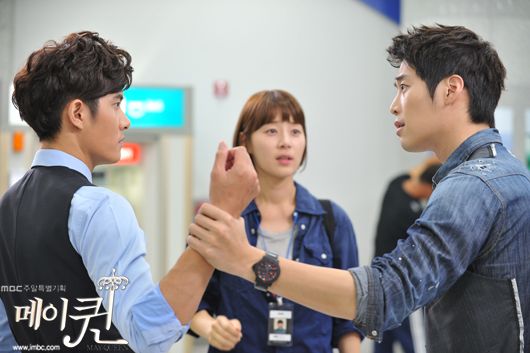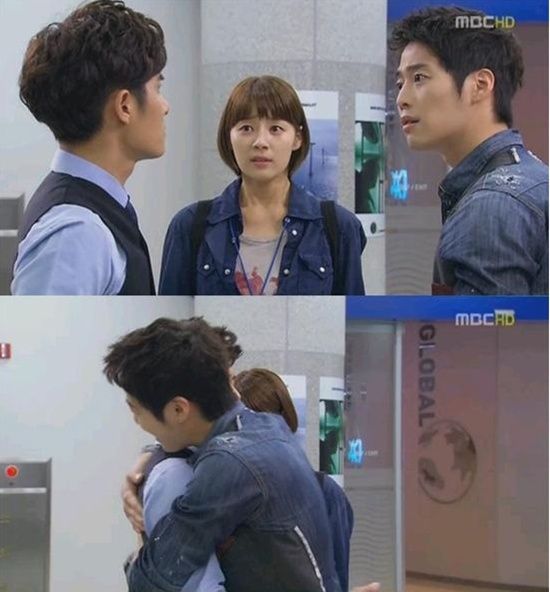 Drama, please don't turn Chang Hee evil (even for a little bit of time), and if you break up my OTP I can accept that as long as they end up together after all is said and done. Sorry Kang San, I adore how long you've crushed on Hae Joo and how you defend her, but I need my leading man brooding and marinating in pain. Which by the looks of it, is about to happen soon to Chang Hee. Somebody hold me!