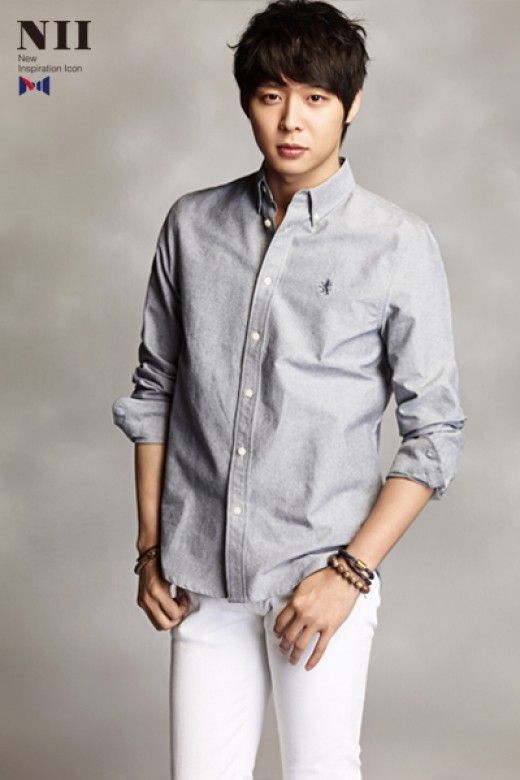 Unless Arang and the Magistrate gets an extension, which is highly unlikely with its low-teen ratings, then at 20-episodes it will end on October 18th. Which means its follow up drama I Miss You is supposed to premiere a week later on October 25th. That's all good and fine, except we're here at October 1st already and the leading lady has still not been announced yet. NOT GOOD. Assuming a longer than average childhood portion with teenage Yeo Jin Gu and Kim So Hyun falling in love with pure sweet affection and blah blah blah, the drama still needs to build some time to get a head start on the adult portions. The latest rumors are that Yoon Eun Hye has just turned down this drama, and currently I've heard both Lee Min Jung and Gu Hye Sun's name bandied about as being approached to play the leading lady. What's getting DC and Baidu Yoochun fans in a snit is the casting of Jang In Ae Mi as the second female lead, since Yoochun's agency C-JES reportedly insisted she be cast before they would commit Yoochun. I hate bundling like that, though its not that girl's fault, but the proliferation of all her sexy and provocative pictures all over the web is not helping much for viewers to take her seriously as an actress. For now, the childhood portions have started filming and below are a few BTS pictures of the Yeo Jin Gu and Kim So Hyun looking all school chic together.
I actually don't mind if Min Jung takes this drama. For whatever inexplicable reason, I really was not keen on the pairing of Yoochun with Eun Hye, but I feel like Min Jung reminds me of the type of leading lady Han Ji Min also projects and she worked well opposite Yoochun in Rooftop Prince so this might make more sense. Gu Hye Sun. Errr, no. By the way, I want to remind everyone that none of this is confirmed, and in fact Yoon Eun Hye was never confirmed to be in the running either, despite all the leaks that appear to suggest she was indeed approached to do it. I am interested enough about this drama to want to know who the leading lady will end up being, and honestly for the sake of Yoochun's fans, I hope its someone who has lovely chemistry with him.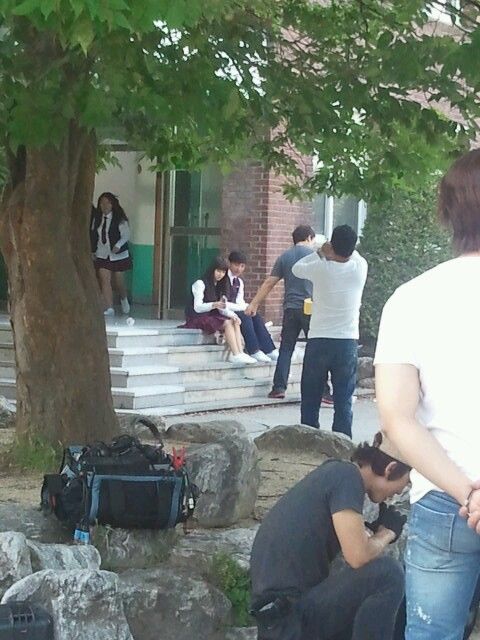 Whoever cast Yeo Jin Gu as young Yoochun is brilliant. Forget the boy being the next big thing, he actually looks a lot like Yoochun!