On the heels of wrapping filming for Miss Rose, Roy Qiu dropped a few more promotional events last week before setting off for Mainland China this week. He wasn't joking about heading there next to do dramas and he's already confirmed for one which starts filming in a few days. It's a modern drama tentatively called Red Wine My Fair Lady and co-stars C-actress Li Sheng. My first thought was – thank god he's not re-pairing with Tang Yan again! My second thought was – HOMG, I can't stand Li Sheng, noooooo, go back to Tang Tang now! Directing is the Taiwan director who did one drama I loved to pieces (Princess Huai Yu in 2000) and recently I watched his Happy and Love Forever with Ming Dao and Annie Chen which was decent enough. Everyone knows I love Roy but I am terribly allergic to Li Sheng after she almost made my brain explode as the new Xiao Yan Zi in the remake of the classic 1998 Qiong Yao drama Princess Returning Pearl that rocketed Ruby Lin and Vicki Zhao to superstardom over a decade ago. Li Sheng's acting was atrocious (almost like she was miming) but I do wonder if it was mostly due to the director telling her to keep hamming it up like there was no tomorrow. I've long held that Roy's C-dramas are all turkeys and this latest one doesn't give me hope that he'll buck the trend. Miss Rose is on a death spiral anyway, with episode 20 dropping below 3 in ratings for the first time since episode 2 aired months ago and the previews for MR also make me want to brain the writers with a frying pan. To wish Roy pleasant filming for his next drama, check out his latest pictures from the Hill Top promotional event for Winter sporting wear in Taipei.
Check out Roy's best "Blue Steel" imitation. Not bad, Derek Zoolander approves.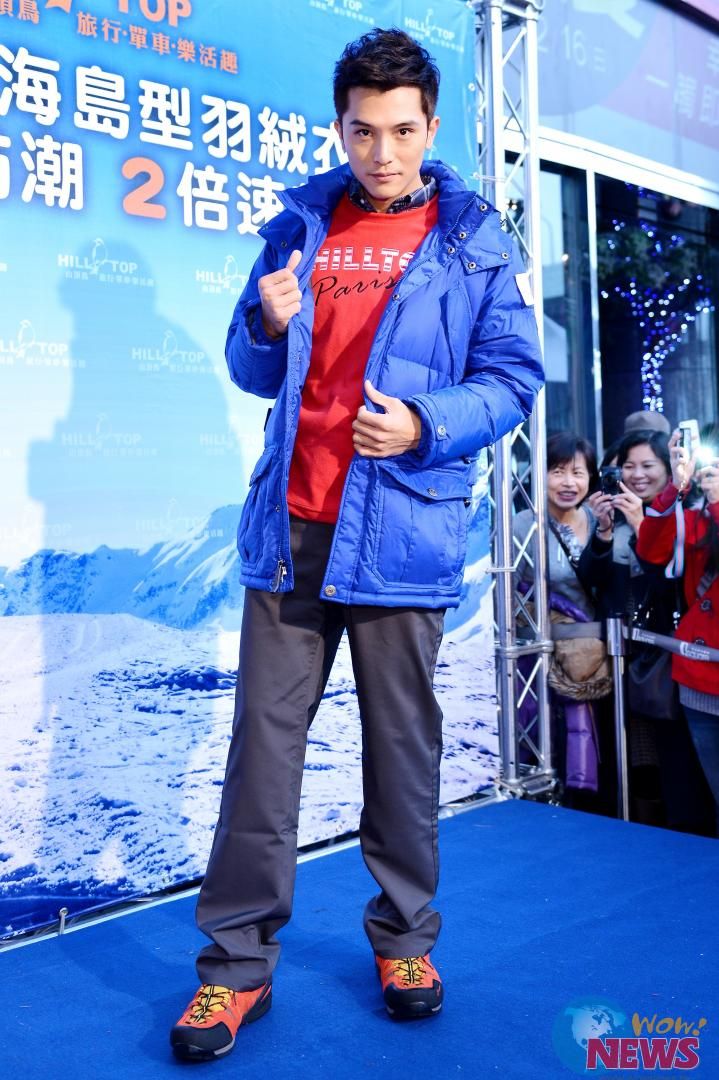 Li Sheng wasn't the worst casting in the atrocity that was the remake of Princess Returning Pearl, as the cast was all-around a mess. Even if I am just meh about the original, at least Ruby Lin was drop dead gorgeous as Zi Wei while Vicki Zhao just owned the entire series with her charisma as Xiao Yan Zi. Watching Li Sheng try to imitate Vicki's performance was painful, and Hai Lu as the new Zi Wei resembled a wet blanket. I have zero expectations for this new drama other than to check it out for the lulz when its released. Though I have to say that Li Sheng looks way better not wearing period Qing garb. For some reason her face is too modern to fit the classic beauty ideals. Ruby Lin's Zhi Wei remains the gold standard for how perfect an actress should look as a period beauty.